Description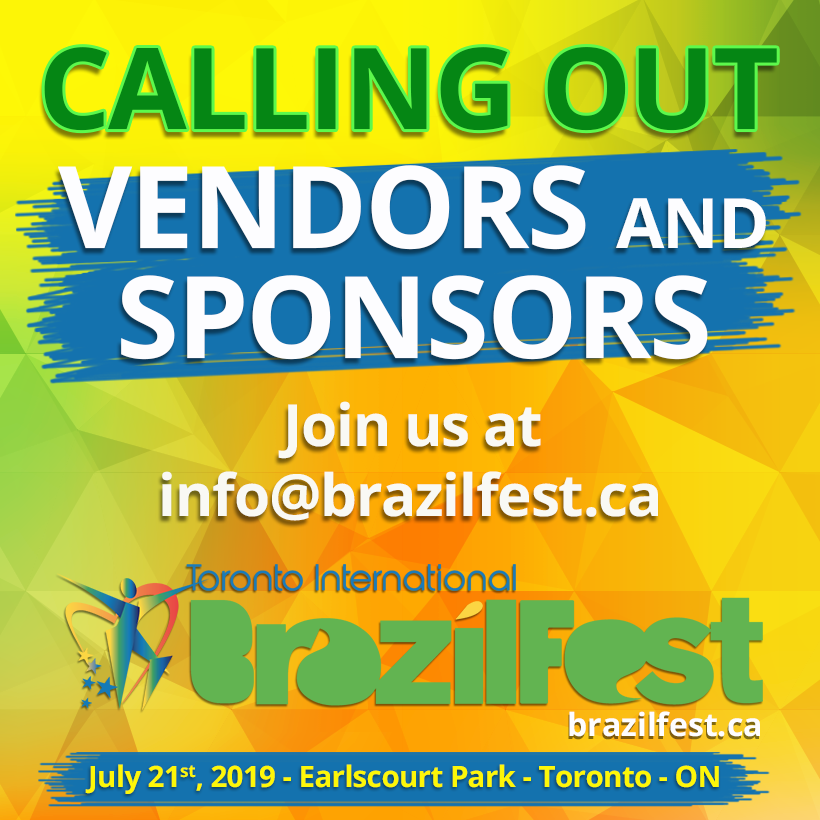 Request your Spot Today!!
Canada's Largest Brazilian Cultural Event - BrazilFest will complete its 16th Annual Expression on the
Sunday July 21st at the Earlscourt Park Toronto.
Where: Earlscourt Park Toronto (St. Clair Ave W. & Caledonia Rd)
Time: 12pm to 10pm
Free admission
The rhythms of Brazil will be expressed and celebrated with the help of a diverse and high quality team of performers and bands Join Us!!
Performers:
- Artists, bands, Street Performers, musicians wishing to perform at the TIB welcome to send us a press kit, accept submissions up until April 25th @ info@brazilfest.ca
Sponsorship:
- Sponsorship is a great way to increase your corporate visibility. We have a wide variety of sponsorship packages available. We will be pleased to discuss a customized sponsorship packages that will meet your specific requirements
Vendors/ Exhibit:
- Brand Visibility, Community Goodwill, Targeted Marketing, Content Strategy, Audience Insights, Business Relationships and Return on Investment.
Get a ticket for a quick request, or please contact us at e-mail: itabras@yahoo.com or 416 3883052
Visit our new website www.brazilfest.ca
Be sure to reserve your Vendor/sponsorship Spot Today to ensure availability and to maximize the benefits offered
BrazilFest is considered a part of the Toronto calendar list of many great events that stimulates and celebrates the collective heritage and multicultural diversity of Toronto. The event is listed and affiliated with most of Toronto's cultural links
Reserve your spot now :itabras@yahoo.com | info@brazilfest.ca
The Brazilfest team would be delighted to hear from Sponsors, Vendors, & Volunteer, wishing to get involved with BRAZILFEST TORONTO