Description
#3 international speakers from Europe, Asia and Australia explores Explosive Business & The Future of Education Globally.
Featuring Eric Behanzin fresh from Europe and Gareth Benson from Australia. Eric is an International Business Advisory & Coaching Company that empowers High Net Worth Individuals and Entrepreneurs to exponentially increase their business growth and profits in just a matter of a few months.
Gareth Benson believes in the Future of Education informing a new Global Economy. Both speakers share their keynote presentations on the Future of Work & The Future of Education. Featuring a third International Guest presenter!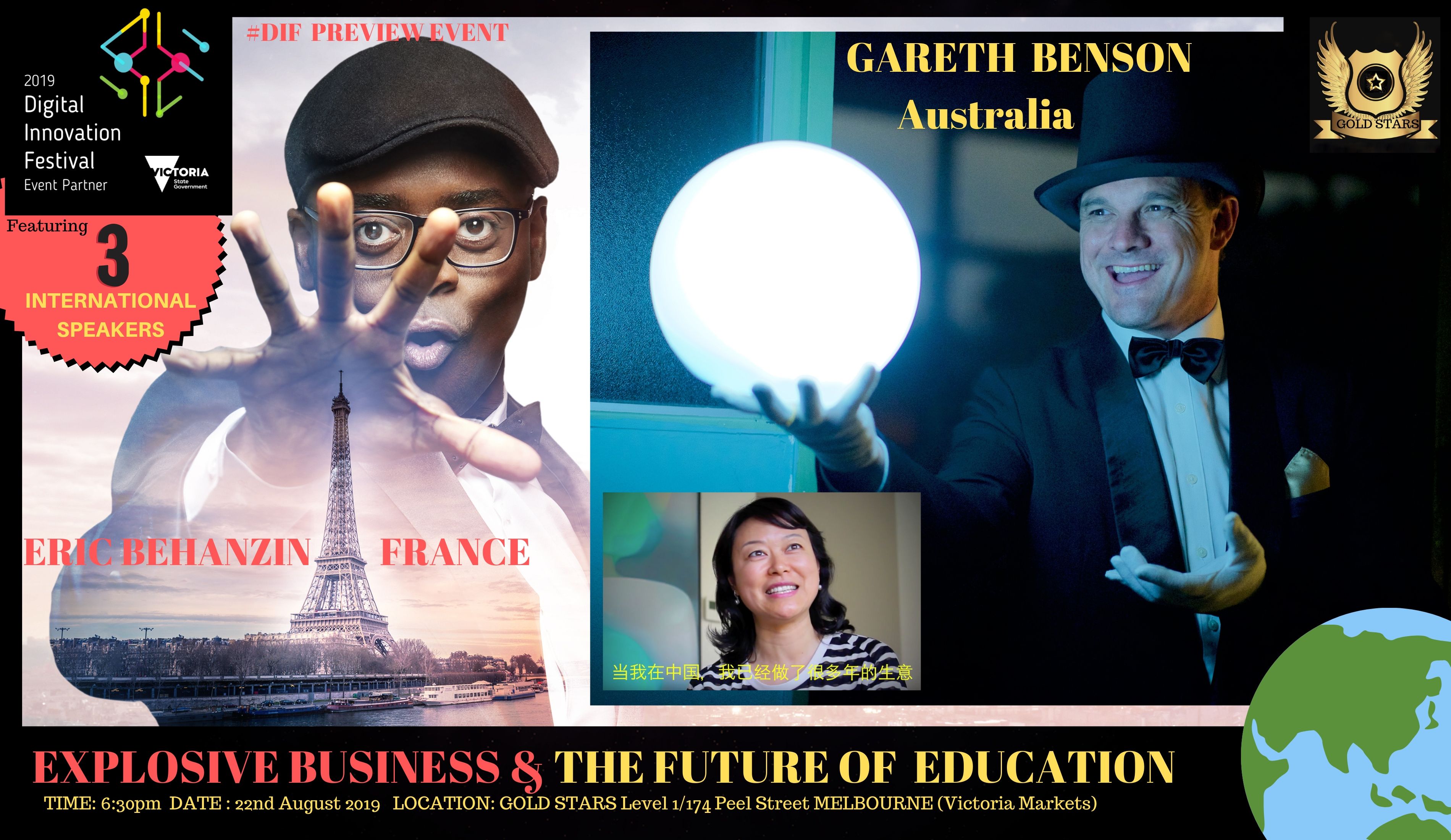 Speake Profiles
Eric Behanzin (France, EUROPE)
---
Who is Éric Behanzin?
The Highest Paid Business Coach in France (From 35k$ to 1.2M$ programs)
Went from Zero to 8 Million USD of sales in 18 months
Author of the book "12 Days" (Become rich, happy and proud of yourself)
Award winning International Speaker (Top Rated Speaker 2018)
Philanthropist (Charity to create schools for hundreds of orphans in Togo)
Having endured a rather painful childhood, Éric Behanzin developed a keen interest in music and went on to enjoy a 20-year international career as a singer, musician and trainer. With his business experience over the last decade building his music and vocal training school, Eric created the "Explosive Business" method, and gives his entrepreneur clients the keys to boosting their financial results in just a few months.
Introduction https://vimeo.com/332846574/6028d4ed1e Interview live from London: https://youtu.be/l_rZv8826Ec
Gareth Benson (Melbourne, AUSTRALIA)
---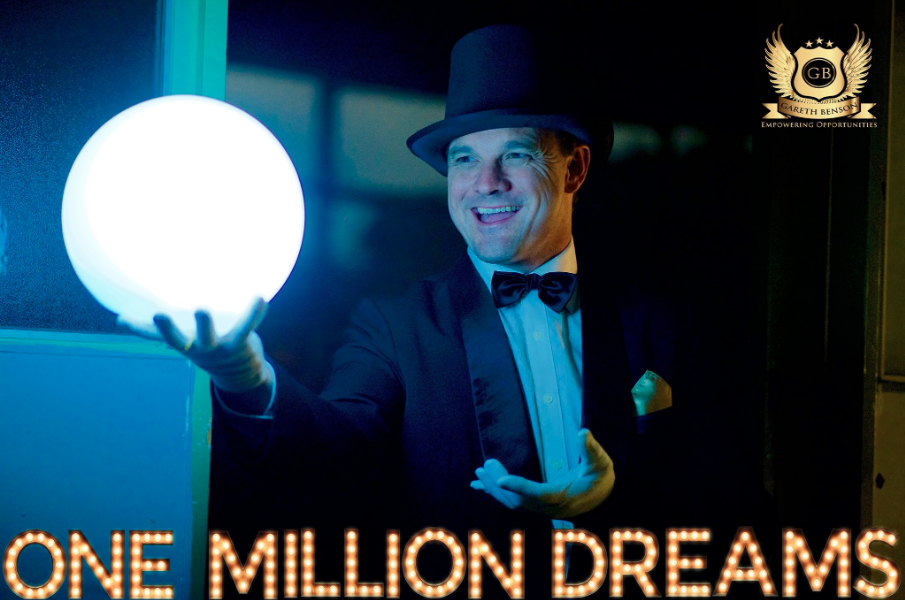 International presenter, RMIT law lecturer and IP lawyer Gareth Benson discusses "The Future of Work and Education" and the bridge that it can create to the world of Explosive Business.
An enormous 'Skills Gap' is set to widen in the workforce in the next 10 years. This Gap will see 80 million displaced from their jobs by 2030. With showmanship and storytelling flair Gareth Benson explores the Future of Work which requires One Million Dreams.
Commercially focussed Gareth Benson inspires leadership teams to build bridges between Education and Industry. Based on contemporary Australian research and leading industry data from International Consulting firms Deloitte, PWC Consulting and McKinsey & Company.
Gareth Benson offers a BluePrint forward to the Future of work. The Future of Education must inspire the workforce of tomorrow. Today.
Who is Gareth Benson ?
Intellectual Property Lawyer & RMIT Law Lecturer
Winner of the Trinity College, University of Melbourne Presidents Medal for Oratory
Toastmasters Victorian District Champion 2012
Runner up Victorian Pitch Winner Jack Delosa's 'Entourage' 2012
Entrepreneur and founder of 2 Melbourne Start-Ups
Social Enterprise Founder "Green & Gold Education Pty Ltd"
Suprise International Guest Speaker also to be announced.
Join us at Melbourne's Co-Working space that is a bridge between Education & Industry at Queen Victoria Markets. Further information:
www.garethspeaking.com
.