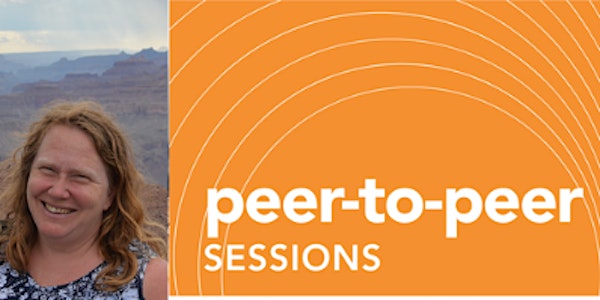 Exploring your Creative Mission with Midori Evans: Session 1
New Bedford Creative Peer-to-Peer Sessions is a free series of trainings and workshops.
Date and time
Tuesday, June 6 · 10 - 11am PDT
About this event
In these sessions, founder of Midori Creativity, Midori Evans takes a deep look at where you are putting your energy and what lies ahead in your creative path. If you are building a creative business, pursuing your own art, or using creative pursuits to support you as you craft your life, this 3-part workshop opens the door to how you are fulfilling your creative mission and how to re-direct if you are offtrack. The series uses nature photography, writing prompts, and guided feedback to discern new ways forward.
This 1st Session looks at the questions: What is a Creative Mission? How can I best understand and connect with mine? Participants use writing, photo prompts, and partner sharing to find deep questions and begin to look at paths. Session 2 (June 13th 1-2pm) uses more in-depth writing to explore the attributes of the Creative Mission. What are some of the key descriptors? What are the parts that need to be set aside? Session 3 (June 27th 1-2pm) identifies key steps in a Creative Mission plan, how to re-evaluate as time goes by, and provides time for participants to work on their own in order to leave with concrete action steps.
Peer-to-Peer Sessions is a free and accessible (mostly) online series geared to enrich, educate and connect creatives through a series of workshops and training sessions. New Bedford is the home of artists, creatives, change makers, designers, entrepreneurs and community enthusiasts and the Peer-to-Peer Sessions embraces the pulse that makes New Bedford so unique while expanding our knowledge and connections.
Funding is provided by MassDevelopment/TDI and the Barr Foundation. Peer-to-Peer Sessions is one component of a larger "TDI Creative Cities" initiative to support arts-based economic development.
More about Midori Evans:
Midori Evans is the founder of Midori Creativity, growing a nurturing ecosystem for creatives through workshops, coaching, and community projects. Midori is a certified creativity coach, writer, photographer, and musician. She recently curated Meditations on Landscape, a text-imagery exhibit exploring how home landscape influences our creative process. This year, she conceived of and is running Westport Writes!, a town-wide creative participatory writing experience. In addition, she teaches seasonal Artist's Way classes, has presented workshops at Venture Cafe and the Co-Creative Center, and has contributed chapters to The Creativity Workbook for Coaches and Creatives, Transformational Journaling for Coaches, Therapists, and Clients, and The Great Book of Journaling.
About the organizer
New Bedford Creative is the hub of arts and culture on the SouthCoast of Massachusetts.
Our vision: "In New Bedford, the creative community is an engaged and powerful partner, inspiring social, economic, and cultural growth. In this authentic seaport city, each and every person enjoys an opportunity to experience a diversity of cultures. Art is everywhere, encouraging fun, provoking thought, and nurturing the soul."