Exploring Venice Photo Workshops With Photographer/Educator Jonathan Starli...
Description
Learn Photography From a Professional Photographer in One of the World's Most Photographic Cities During a One or Two Day Hands-on Workshop.
---
I've been coming to Venice for over 7 years, and I have spent a lengthy amount of time learning the city and looking for the most beautiful venues for photography. Venice has captured the heart and soul of so many artistic people from around the world, and it has captured mine. I'd like to share this beautiful city with you and help you learn how to create better photos for your lifetime.
Because this is a small group, we can be flexible. I promise no one will ask "Are you still taking pictures? and this will not be the normal tour excursion that runs you from place to place and makes your rush and hurry. (I hate those tours.)
Each day, we will cover a different part of Venice creating iconic images and capturing out of the way places that other visitors won't see. We will share informal lunches with opportunity to learn from each other and to ask questions of Jonathan.
Class size will be limited to a minimum of 3 people and a maxmimum of 12.
I am a teacher, and I will teach you photography, not just take you to places and let you go without assistance or guidance.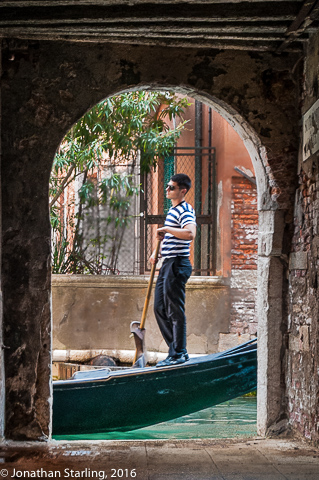 ---
Itinery
We will meet outside the Caffé Florian in St. Marks Square at 10:00am each day. If you arrive early, we can get a snack and something to drink. Caffé Florian is the oldest coffee house in the world, since 1720.
We will travel to areas of the city by foot or vaporetti, to create breathtaking images and learn how to create better photos using techniques, art principles and composition.
Lunch will last from around 12 - 2 so we can discuss photography and learn during the lunch.
After lunch, we will explore the city and finally arrive for beautiful sunset photos in the afternoon. Those staying in Venice will go to their accomodations, others will leave and head for home.
Dinner as a group is optional. You may join us or meet up with us later if you prefer. I will need to know who is coming to dinner so that I may notify the restaurant in advance.
After dinner, I will present a bonus 1.5 hour class on night photography for those who are attending both day classes at no additional charge.


Venice is so beautiful at night. Here we will learn how to set our cameras and use our tripods to capture beautiful images.
Class size is small and there will be plenty of time for individual attention and questions.
---
FAQs
What level of photography knowledge do I need to have?
This class is open to all levels of photographers from beginner to expert. The camera and lens you own are what you have and need to bring. We may even discuss using your iPhone to create images as well.
What language will the class be presented in?
This class will be taught in English by an American citizen.
How many people will be in the class?
The class will be limited to 12 students per day in order to provide the best level of hands on instruction to each student.
What are my transport/parking options getting to the event?
Venice is accessable by car or train. Once in Venice, you will need to purchase a pass for the vaporetto so we can travel with ease between locations. For more information check out this website. http://actv.avmspa.it/en/content/prices
Is my registration/ticket transferrable?
Yes, you can give your ticket to someone else.
What is the refund policy?
There are no refunds and the class will attend rain or shine. Dress for the weather.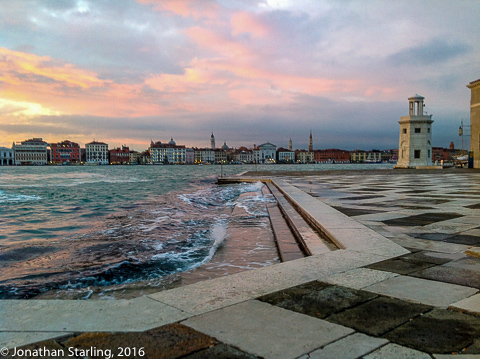 What can/can't I bring to the event?
Please only registered students may attend the event.
Bring your camera, camera manual, charged batteries, and plenty of memory cards.
If you are attending the bounus night workshop, please bring a tripod and a remote release if you have one.
Wear comfortable shoes.
What is/is not included?
All taxes and fees are included, as well as the compensation for the instructor.
You are responsible for transportation before during and after the workshop, admission fees, (if any) meals, snacks, food and drink, accomodations are not included. (I can offer guidance for accomodations if you need assistance.)
Where can I contact Jonathan with any questions?
Please email me at jonathans.starling@gmail.com. I will be in Italy, but I do not know the exact location at this time as I will be presenting workshops and attending educational events. I will also be able to provide an Italian phone number as well.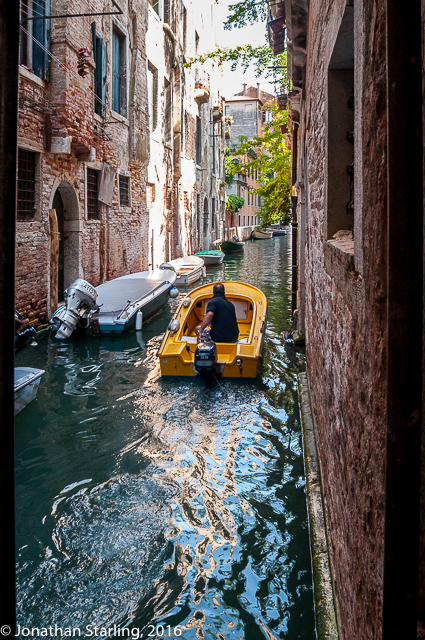 Date and Time
Location
Venice, Italy
Meet Outside Caffè Florian St. Marks Square
Piazza San Marco, 57
30124 Venice
Italy