New York Adventure Club | www.AdventureClub.com
About this event
Today, the south end of Chinatown is defined by clean parks, bubble tea shops, and even towering courthouses — but back in the 19th century, the neighborhood of Five Points was internationally known as one of the world's most notorious slums, described by Charles Dickens as where "poverty, wretchedness, and vice are rife." This is the story of the former Manhattan neighborhood of Five Points, and what still remains.
Join New York Adventure Club as we step back in time to explore the forgotten stories and historic remnants of Five Points, a 19th-century slum that was infamous for decades as New York City's center of violent crime, unemployment, prostitution, gambling, infectious diseases, and filth.
Led by guide and neighborhood expert Lloyd Trufelman, our unique experience will include:
The history of Five Points and how it grew into one of the world's most notorious slums, and why its reputation might not be deserved
A walk through the narrow streets of Chinatown to trace the stories and remnants of Five Points, including former alleyways, old churches, and even a building that once hosted rat-on-rat fights
An exclusive look inside one of New York's first tenements, which has been standing since 1824
A discussion around films and television shows based in Five Points, such as Martin Scorsese's 2002 film "Gangs of New York," and how historically accurate they really are
Our experience will conclude at an eatery in Chinatown, which will have food and drinks available for purchase!
See you there!
*Please bring a water bottle and comfortable pair of shoes as we'll be on our feet for the duration of the experience!
**Restrooms are not easily accessible on the tour
Disclaimer
By attending a New York Adventure Club experience, you accept our terms of service.
Categories: In-Person, Neighborhood Tours
Organizer of Exploring the Remnants of Five Points, NYC's Notorious 19th-Century Slum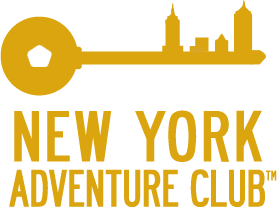 NEW YORK ADVENTURE CLUB
Unlock Your City
We give you insider access to the city's best-kept secrets. But we're so much more than a tour company.
WHO WE ARE

We are a community-driven club that curates the most unique experiences in town, with a focus on history and storytelling. We show you a city you never knew existed, and offer a community you can't live without.
You won't find our special-access tours and exclusive events anywhere else. Think after-hours tours of New York City's most celebrated spaces, themed parties in unexpected locations, and weekend excursions to incredible destinations. All of our events end with social hangouts so you can meet people who love exploring as much as you do.
THE 'CLUB' IN NEW YORK ADVENTURE CLUB

Our current community is more than 23,000 members strong and includes everyone from recent NYC transplants to lifelong residents. Whatever borough you're from (or city or country, for that matter), we'll make it easy for you to take full advantage of the unique places and great people this city has to offer.  
WHERE WE GO
To ensure a one-of-a-kind experience each and every time, we handpick events and outings specifically for the New York Adventure Club community. Recent events include:
* An after-hours tour of New York City Hall
* Special access into some of New York's most coveted private social clubs, including the Explorers Club and National Arts Club
* Petting baby kangaroos, holding sloths, and feeding leopards at Staten Island Zoo

* An NYPD Precinct tour, including a meet-and-greet with detectives and Emergency Service Unit crew members
* A tour of the Polish Consulate led by the Consul General and Vice Consul General of Poland

* A special-access tour of Brookhaven National Laboratory and its Relativistic Heavy Ion Collider (RHIC)
* A Halloween party in a historic gothic crypt, complete with a five-piece brass band
Subscribe with our newsletter to get the inside scoop on the city's most interesting events: http://eepurl.com/1cnVH
Unlock Your City with New York Adventure Club