Exploring the "I" in DISE: Everyone's an Influencer
Description
Powered by MVPindex.
Social media has forever changed how we interact with one another personally and professionally. It has also fundamentally changed our relationship with brands. The highest-volume and most-personalized advertising happen over Instagram, Snapchat, and YouTube — not traditional TV or print media.
One result of social media has been the democratization of influence and creativity. We can now simply put out content we enjoy making and let people decide what wins and loses with their views, clicks, and likes — we might even make some money, too.
We'll explore this new business framework from a few of our local leaders in the space, and open up a discussion to generate useful insights for anyone interested in this new media paradigm.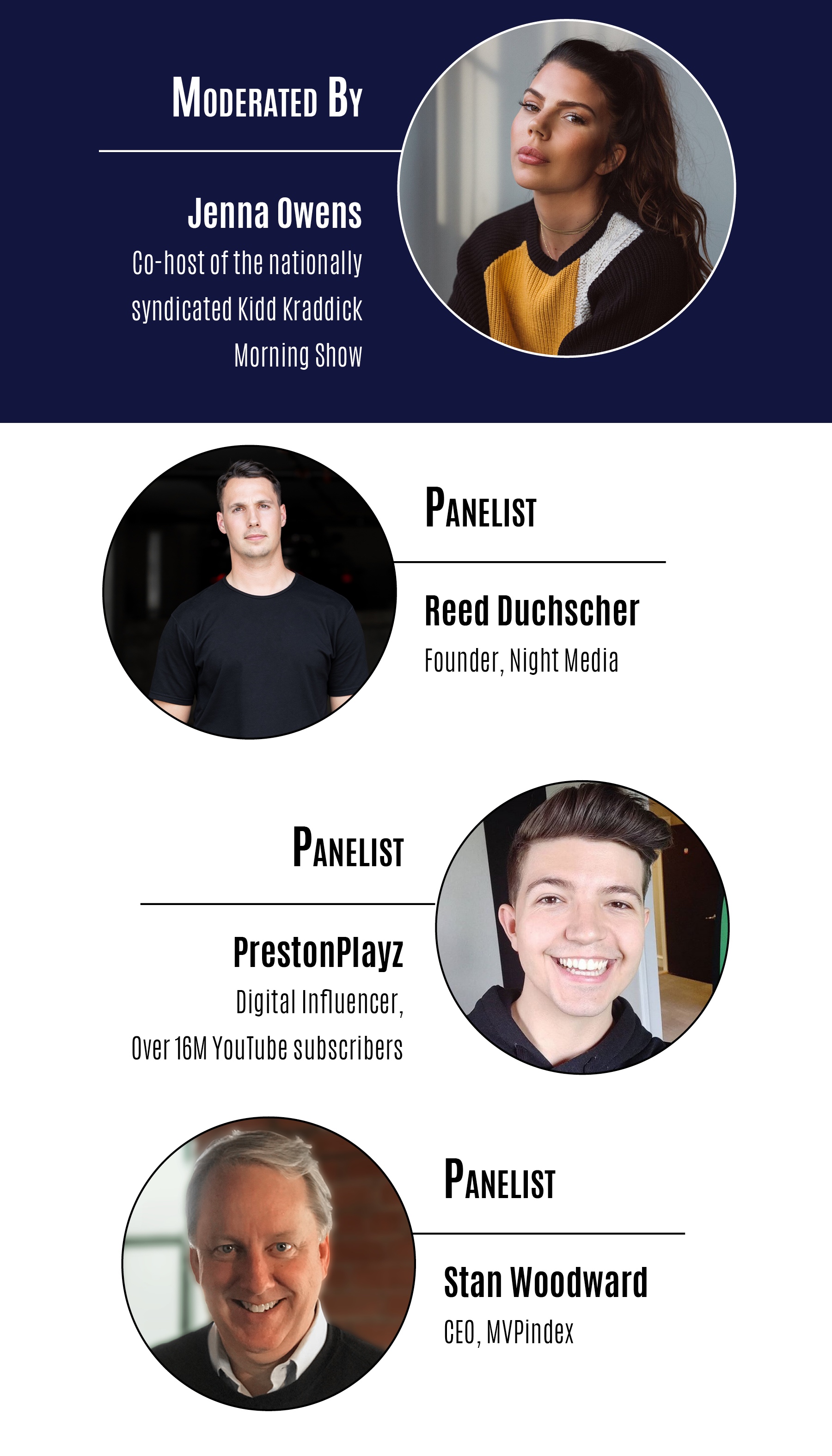 *Credit to Matthew Biggins
Lite Bites and cash bar for wine and spirits
Business Casual Attire
Beer generously provided by Peroni