Description
Civic society and the startup and technology community have a history of uneasy coexistence in the Bay Area.
Much of this comes from the vastly different contexts and cultures they occupy, and use to be effective in their work. What works in startups doesn't work in government, and vice versa.
In this candid, off-the-record conversation, we'll explore just how these cultures are so different, and how the technology industry might start to understand, empathize, and engage with civic society constructively at a broader level.
This isn't a blame-throwing talk. This is a place to understand why this gap exists, and explore ways to bridge it better.
Our Speakers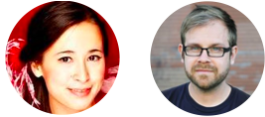 Kim-Mai Cutler is a Partner at Initialized Capital, and was previously a journalist with Techcrunch. Kim-Mai has developed a reputation as a leading thinker on Bay Area issues, known for her legendary deep dives into systemic housing and discrimination issues in our region.
Dave Guarino is the Director of the GetCalFresh program at Code for America. GetCalFresh seeks to improve access to California's CalFresh program, which supports grocery purchases for low-income residents.
If financial conditions prevent you from attending, contact us at hello@workwithfabric.com so that we can accomodate.
Please arrive at 6:45 latest, for a 7pm start. We will have to close the doors at 7 to begin.