Exploring the Connections Between Hearing Loss and Cognitive Health

Wednesday, 23 October 2019 from 12:00 PM to 1:00 PM (EDT)
Event Details
Note: This webinar takes place at 12:00 pm EDT.  To check what time it takes place in your time zone, click here.
Presenter: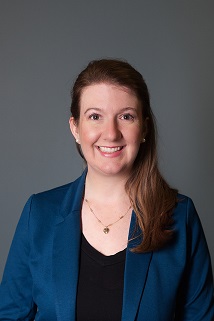 Kate Dupuis, Ph.D., C.Psych., Schlegel Innovation Leader at Sheridan College
Kate received her Ph.D. in Psychology from the University of Toronto. She completed her postdoctoral fellowship in the Neuropsychology and Cognitive Health and Hearing Services programs at Baycrest, and is a registered Clinical Neuropsychologist with the College of Psychologists of Ontario.
In January 2017, Kate began her position as the Schlegel Innovation Leader in Arts and Aging at the Centre for Elder Research at Sheridan College. She is also a professor in the Faculty of Applied Health and Community Studies at Sheridan College.
In her research, Kate uses both quantitative and qualitative methodologies to explore how to improve the overall health and well-being of older individuals and those who care for them, with a particular focus on identifying and addressing potential barriers (e.g., hearing loss, cognitive impairment) to active participation in arts-based recreation and leisure activities in an older population.

Summary 
There is a strong connection between hearing loss and cognitive health, particularly in older adults. Prevalence rates of hearing loss and dementia both increase with age, and researchers have found higher rates of dementia in individuals with greater degrees of hearing loss.
In this webinar, we will explore the connections between hearing loss and cognitive health, and will discuss potential treatment options and strategies for individuals experiencing hearing loss.
This integrated KTE webinar event is brought to you by brainXchange in partnership with the Alzheimer Society of Canada and the Canadian Consortium on Neurodegeneration in Aging (CCNA).

We ask that you only register for this event if you are certain you can attend, we also encourage participants joining from the same location or organization to share a computer, as we have limited space. Thank you. 
This event takes place at 12:00 pm EDT.  To check your time zone, please click here.
Question? Email: Jillian McConnell jillian@brainxchange.ca
Please note:   
By registering for this event, you will be added to the brainXchange newsletter list, where you will be emailed bi-monthly newsletters and information on upcoming events. You may unsubscribe at any time.
This event will be recorded. By choosing to participate in the event, you consent to the recording. Recordings will be made available on the brainXchange website and on Vimeo.

Have questions about Exploring the Connections Between Hearing Loss and Cognitive Health?
Contact brainXchange