Exploring Storage Needs With OWC & Audio For Documentaries @LAPPG

Wednesday, August 16, 2017 from 7:00 PM to 10:00 PM (PDT)
Event Details
Join us for our next meeting featuring two special presentations:


EXPLORING STORAGE NEEDS WITH OWCDIGITAL


OWCDigital is a company focused on solutions for filmmakers and they are headed to the LAPPG to hear what you have to say. In their continual quest to ensure the company receives unfiltered, direct and honest input from the communities it serves, they are deploying Thor Juell, director of marketing, and AJ Gerth, senior product marketing manager, to share prototypes of new products, DEC and Viper, both designed to help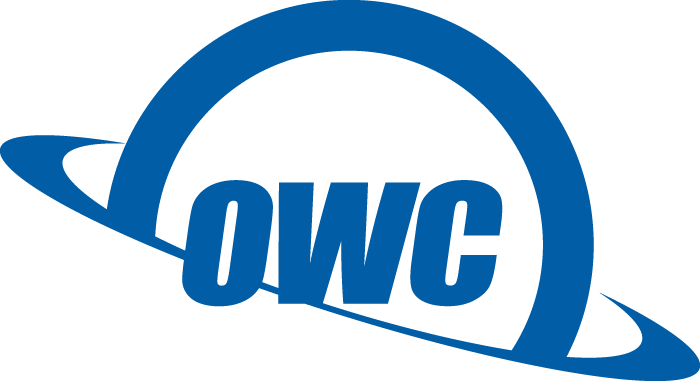 expand the usability of your Mac.

Thor and AJ's main goal is to listen to your feedback on how you'd like these products configured to help you work more efficiently and on budget. In addition, you are invited to bring any ideas and recommendations for existing products or products you'd like to see to help make your life and business better.

Come be a part of this discussion and have your voice – and ideas – heard by OWC team members who have the ears of product design, engineering, our CEO and our president.  Filmmaking is your business, solutions are OWC's. Come take advantage of this special night!

AUDIO FOR DOCUMENTARIES

Creating compelling sound for a documentary brings a unique set of challenges and hurdles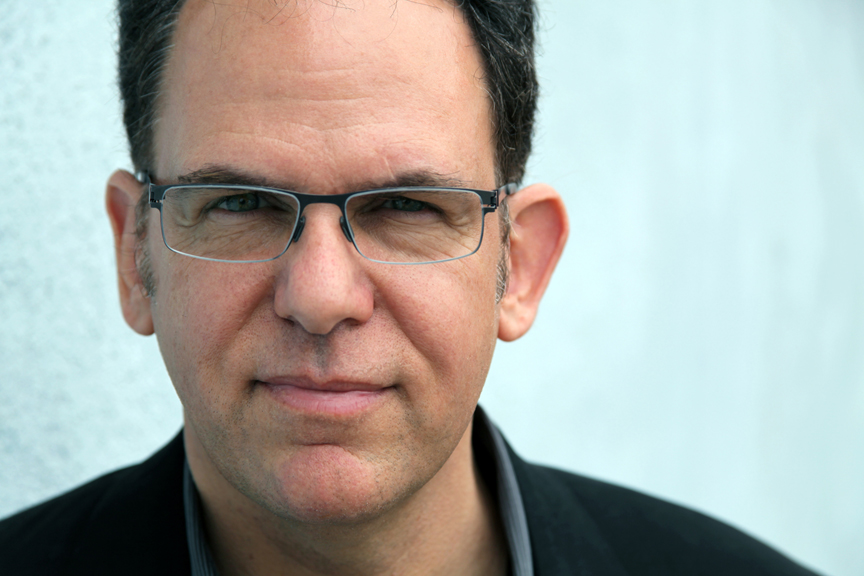 to location and post audio. Award-winning sound re-recordist Woody Woodhall will discuss several key techniques that can contribute to creating an amazing sounding doc. 
Some of the feature documentaries that Woody has sound edited and mixed include award winning docs "Best Worst Movie", "A Life Ascending", and the recent "After Auschwitz".
Bring your questions to improve the sound on your next film!
***As always there will be plenty of time to network, enjoy some coffee and participate in our great giveaway which includes thousands of dollars of amazing prizes from our generous partners!

$5.00 cash kindly requested at the door will include 1 giveaway ticket.
Location:

Roth Hall

1714 21st Street

Santa Monica, CA 90404
Click for a map here.
***Street parking is available as well as a Crossroads parking lot on 22nd Street.

---
LAST MONTH'S MEETING RECAP
Our July meeting was held at Roth Hall and was a full house! We were thrilled to have Jason Brubaker back, this time discussing using an aggregator for getting your film distributed. As VP of Worldwide Sales for Distribber, Jason has an enormous amount of information about each individual platform and generously went into great detail sharing this all with us!
After our networking break and some light refreshments we where excited to have Steve Lee joining us. Steve is a sound effects wrangler, designer, editor who is working on an exciting project, the launching of The Hollywood Sound Museum. One part history lesson where Steve shared some fascinating stories and sound effects and one part roadmap for his vision of what this museum will become, Steve's presentation was informative and inspirational! His passion and desire to preserve the history of this creative part of filmmaking was contagious to all who were there.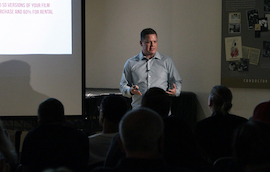 Distribber's Jason Brubaker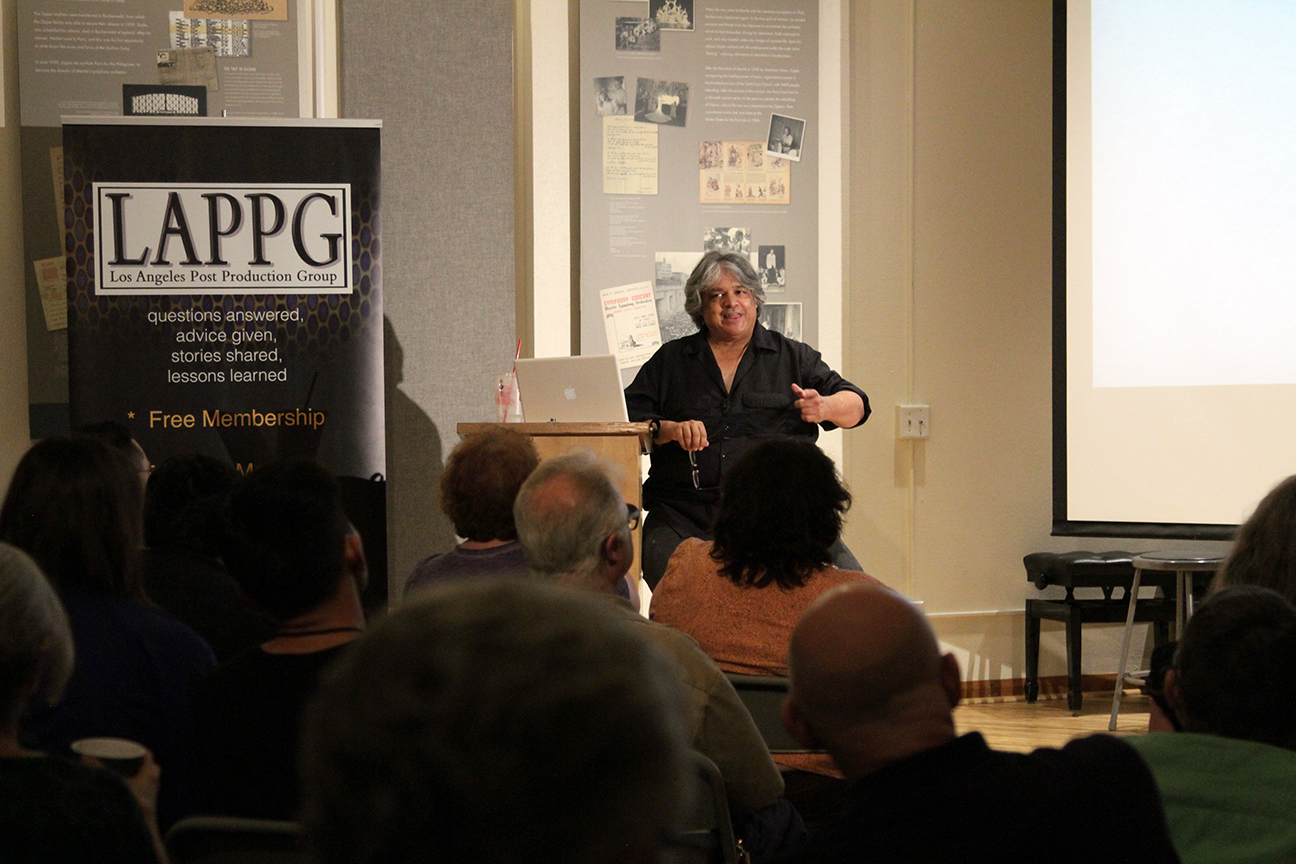 Sound Effects Wrangler, Designer and Editor Steve Lee

Click here to view our July Meeting's photo album on Facebook
---
THINK BIGGER - LACIE'S GOT YOU COVERED

With up to 120TB of capacity on your desktop, up to 2600MB/s speeds, and RAID 5/6, the LaCie 12big Thunderbolt 3 lets you rein in the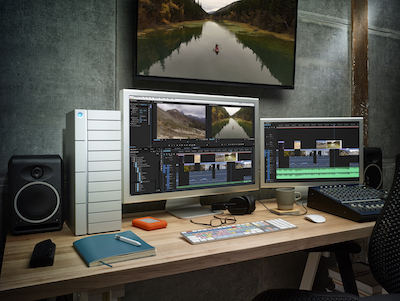 stampede of data from 4/5/6K cameras. The very fastest I/O. LaCie harnessed the breakthrough performance potential of the Thunderbolt 3 I/O and squeezed out speeds of up to 2600MB/s—and 2400MB/s in RAID 5—to help slash time off nearly every task in your post-production workflow. Ingest RAW footage from a Blackmagic® cinema camera into Adobe® Premiere® Pro, edit uncompressed HD 10-bit and 12-bit video, and fly through thumbnail and preview rendering on your biggest projects.
For smaller capacity the Lacie 6 Big provides up to 60TB of capacity on your desktop and up to 1400MB/s speeds at RAID 5/6. Both have enterprise class drives and a 5 year warranty.
---
BLACKMAGIC DESIGN ANNOUNCES NEW AUDIO AND KEYKODE READER FOR CINTEL FILM SCANNERS

Blackmagic Design today announced the new Cintel Audio and KeyKode Reader accessory for its Cintel Film Scanner, which lets customers scan audio and KeyKode information along with images from the scanner, all in realtime. The new audio and KeyKode reader  accessory is available for $3,495 from Blackmagic Design resellers worldwide.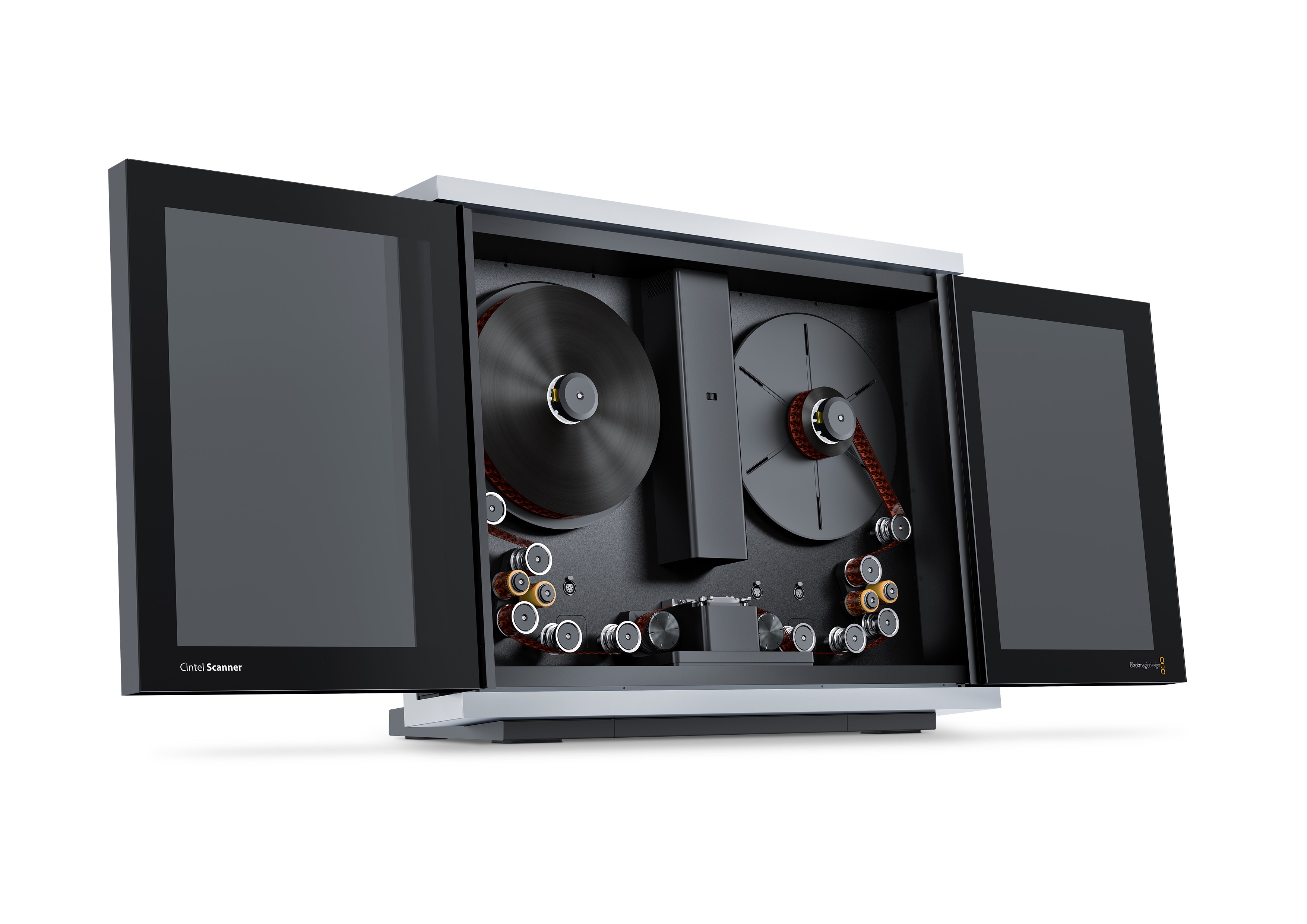 The new Cintel Audio and KeyKode reader lets customers capture high quality audio along with KeyKode information directly from their film as they are scanning it. The reader features a magnetic audio head or deep red LED illumination supporting 16/35mm cyan, high magenta dye, silver optical or 16mm magnetic audio tracks, with advanced optics, electro formed slits, and precision mechanical adjustments for azimuth to deliver the best possible audio capture with incredible high frequency response, perfectly synchronized with the video. The precision capstan encoder automatically corrects wow and flutter, allowing customers to accurately capture audio, even when the scanner speed changes.
 
The new reader also gives customers the ability to scan KeyKode from their film. KeyKode numbers provide a way to identify each unique film frame, making it easier to correlate the film frames with their corresponding video frames after scanning is complete. This greatly simplifies post production workflows, especially when cutting or re-cutting previously edited material that comes from different rolls of film.
 
"Cintel Film Scanners are the most popular film scanners in the world," said Grant Petty, Blackmagic Design CEO. "The new Cintel Audio and KeyKode Reader is exciting because it allows both audio and picture to be scanned at the same time, and in perfect synchronization. Plus, customers also get KeyKode information that helps to dramatically speed up post production workflows!"

---
ADOBE VIDEO WORLD DISCOUNT LAPPG MEMBERS

 
Join us at Adobe Video World in Los Angeles, CA on August 23-25, 2017. Meet the Adobe product team, learn about the latest in Adobe Premiere Pro and Adobe After Effects, and connect with top industry experts.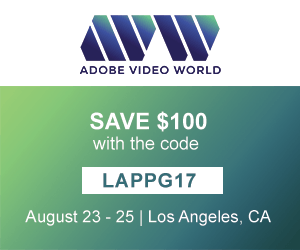 This year's program includes tracks for Core and Advanced skills for Adobe Premiere Pro and Adobe After Effects, as well as designated tracks on VR and Adobe Collaboration. Here are a few session titles:
 

Compositing. Blending Modes Masks in Adobe Premiere Pro

Foundations of VR

Working with 360 in Premiere Pro

Advanced Path Animations

Mastering the Adobe Premiere Pro Timeline

Don't Fear the Freelance



Other Event Highlights:

Hear from Team Adobe – August 24

Adobe engineers will join us again on-site this year to share platform insights and hear from users like you. Team Adobe is working on a series of Group Breakouts that will take place on the second day of the event. Stay tuned for details.


AVW Expo Night – August 24

This is a night of networking with peers and companies that create solutions for your industry. A great chance to hear directly from them and test their products.
---
CREATE A FILM FOR THE 2017 NFMLA ON LOCATION: LOS ANGELES VIDEO PROJECT!
 
NewFilmmakers Los Angeles is excited to invite you to create a short film that highlights the very best of Los Angeles!
 
On Location: The Los Angeles Video Project is a community outreach multimedia program that celebrates and enlists LA's remarkable pool of filmmakers. These short films CREATED BY YOU will celebrate LA and answer the question "What is your LA?"
 
This competition is an excellent opportunity for you to showcase your filmmaking skills and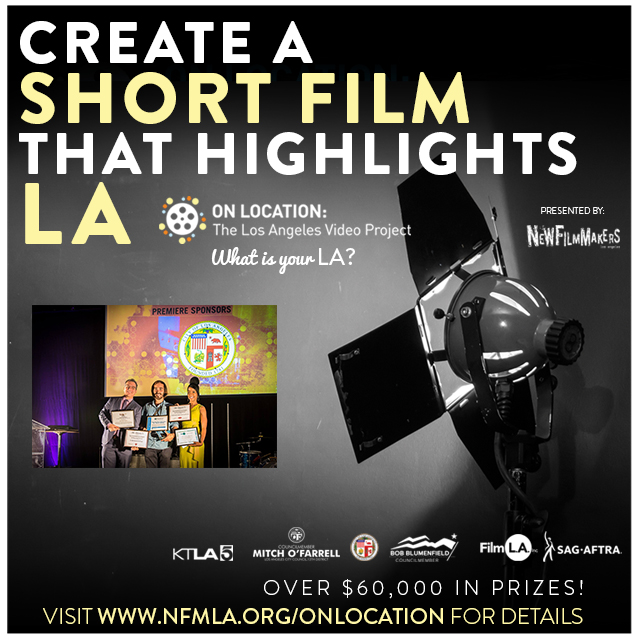 promises to highlight finalist entries with a red carpet premiere screening event, an industry judging panel with press interviews, and over $60,000 in prizes!

For this years On Location program, NFMLA has partnered with KTLA, LA City Councilmember Bob Blumenfield, Alternative Camera Rentals, Fox Studios, SAG-AFTRA, Cinelease, FilmLA, Entertainment Partners, FilmLA, Sony Pictures Entertainment, Comcast | NBC Universal, DreamWorks, LA City Counil lmember Mitch O'Farrell, and more.
 

Films must be submitted by August 25th, 2017.
To learn more about creating a film, please visit: www.NFMLA.org/onlocation
 
---
SAVE THE DATES FOR THESE UPCOMING MEETINGS

LAPPG August Meeting – Wednesday, August 16th, 2017 – Roth Hall
LAPPG September Meeting – Wednesday, September 13th, 2017 – Roth Hall
LAPPG October Meeting – Wednesday, October 11th, 2017 – Roth Hall
LAPPG November Meeting – Wednesday, November 8th, 2017 - Roth Hall
LAPPG December Meeting – Wednesday, December 13th, 2017 - Community Room
---
GET YOUR COPY OF THIS YEAR'S CREATIVE HANDBOOK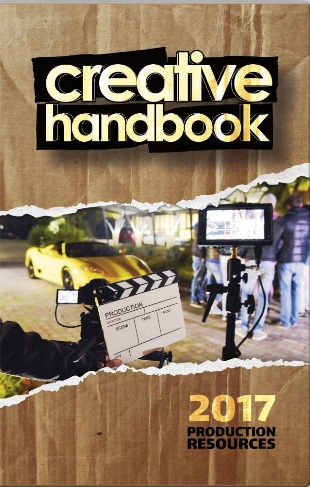 At our next meeting be sure to pick up your (FREE) copy of Creative Handbook 2017, the premiere Entertainment industry production resources.   (Available while supplies last.)


Also, visit creativehandbook.com's online directory featuring Event Production Rentals, Stage Rentals, Sound Stages, Prop Makers, Post Production & much more!
---
NEWFILMMAKERS LOS ANGELES (NFMLA) FILM FESTIVAL- AUGUST 26TH, 2017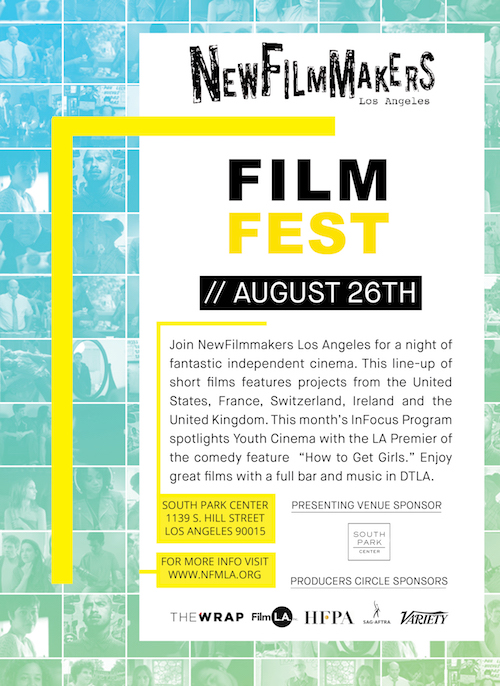 ---
DIVULGE DANCERS' FILM FESTIVAL (DF2)


Divulge Dancers' Film Festival (DF2) is a 2 day high energy event that will showcase dance videos, music videos and dance related films with live performances from some of the best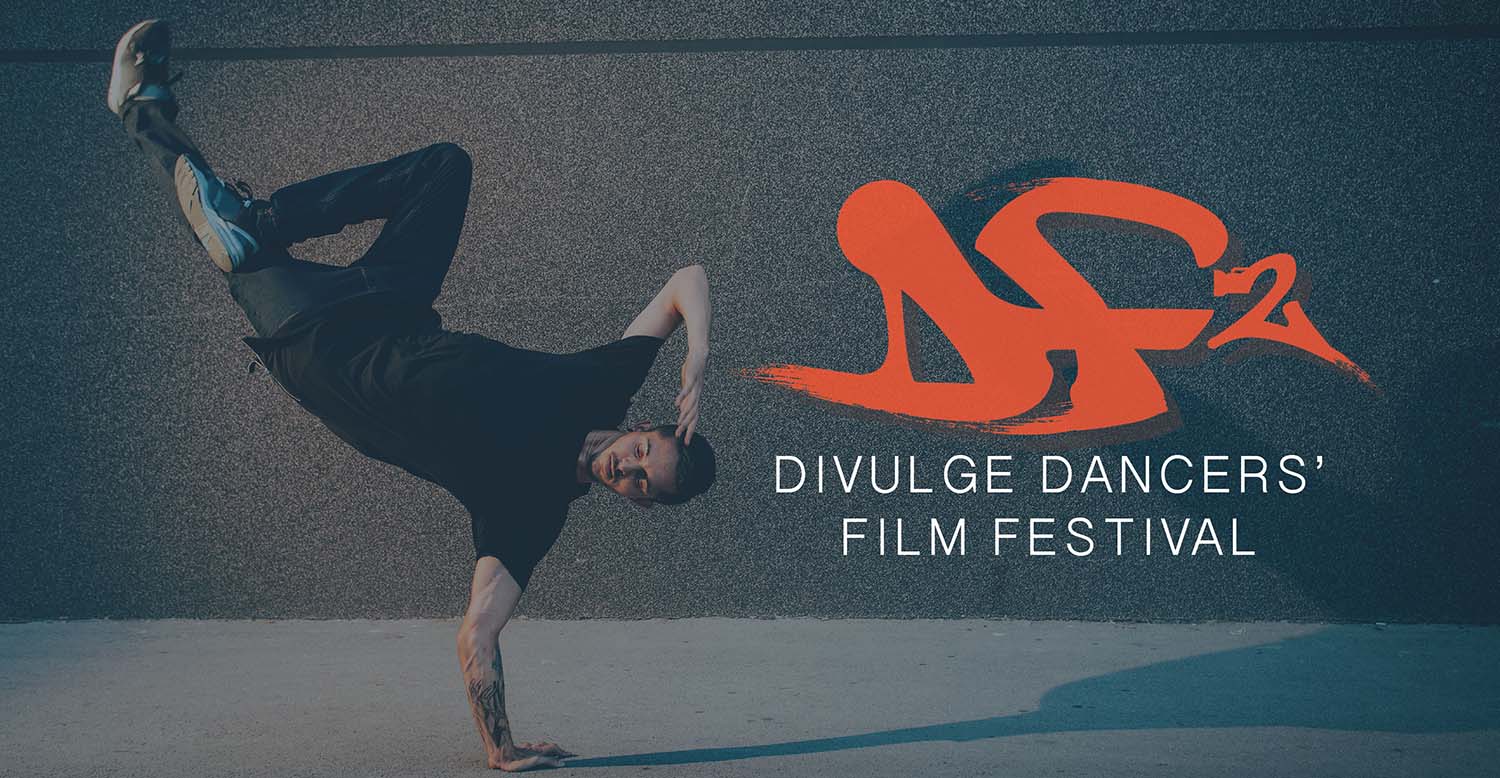 dance crews around the globe. The festival will be held October 14-21, 2017. Location TBA.


DF2 is a social event that aims to unite accomplished and emerging filmmakers, choreographers and dancers to share their passionate, creative, and captivating work. DF2 is poised to feature short and feature-length films, dance videos, music videos, and dance promo trailers.

 Visit them at: www.divulgedancersfilmfestival.com
HEAD TO CUPERTINO FOR FCPX CREATIVE SUMMIT 2017
It's time to register for this year's Creative Summit in Cupertino, CA. The event, taking place from October 27-29, 2017, brings together industry visionaries in the FCPX community to discuss and share the latest techniques and workflows you should be applying to generate leading-edge work. It is a great opportunity to add the latest tools to your workflow and perfect your Final Cut Pro X & Motion skills! FCPX invites you to come get inspired by the experiences and knowledge of the speakers and your fellow peers.
Catch the early bird pricing—register by August 15th! Plus, save an additional $100 when you use code LAPPG17. www.fcpxcreativesummit.com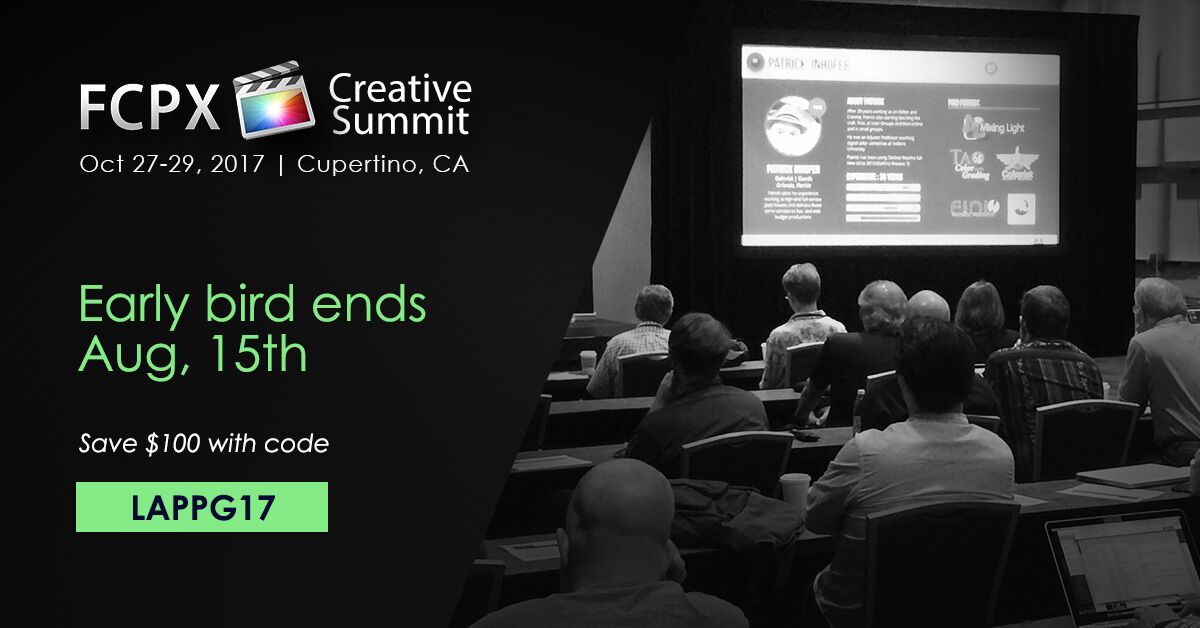 ---
---
We thank the following partners for their generosity and support of our monthly meetings. Please visit them:
Adobe, Advantage Video Systems, Art of the Guillotine, Blackmagic Design, BorisFX, Creative Handbook, Digieffects, Digital Rebellion, GoPro Entertainment, HDSLR Shooter, Imagineer Systems, Intelligent Assistance, iZotope, Lacie, Mercury Production Report, Other World Computing, Pro Sound Effects, Pro Video Coalition, ProductionHUB, Shutterstock, Sound & Picture, Vimeo.

We look forward to seeing you on Wednesday, August 16th!
Sincerely,

Los Angeles Post Production Group
Please visit www.lappg.com for discount offers, job listings, industry news and more.
When & Where

Crossroads School for Arts & Science
Roth Hall
1714 21st Street
Santa Monica, CA 90404


Wednesday, August 16, 2017 from 7:00 PM to 10:00 PM (PDT)
Add to my calendar
Organizer
Los Angeles Post Production Group
The Los Angeles Post Production Group is a professional organization for people with a passion for film, video and the digital media finishing process.

The LAPPG discusses all aspects of post production, from picture and sound editing to color correction, visual effects, codecs, storage and post workflows.

Expert presenters and leading companies come to our monthly meetings and share new technologies, techniques, tools, products and best practices to aid us in telling great stories.
We also provide our members with great offers and discounts as well as opportunities to network and make industry connections.
Membership is free and you need not live in Los Angeles to take advantage of this great resource.
To become a member please email your name and information about yourself to membership@lappg.com.
Exploring Storage Needs With OWC & Audio For Documentaries @LAPPG