Free Guided Walk led by Harwich AmeriCorps Cape Cod Members on Bell's Neck Conservation Lands
About this event
Join AmeriCorps Cape Cod Members Astoria Peterson (Harwich Conservation Trust) and Jodi Monroe (Harwich Conservation Department) on a guided walk in Bell's Neck Conservation Lands. At this location, there is the chance to learn about the food-sourcing methods of the Wampanoag People. Astoria and Jodi will lead participants in exploring the habitat in which native food plants grow. The walk will also feature the Herring River, which remains important to the Wampanoag Tribe as well as to everyone living on the Cape. At the end of the journey, participants will have the opportunity to pick cranberries in the nearby cranberry bog.
In 1668, settler John Bell is believed to have acquired much of the 259 acres of the Bell's Neck Conservation Lands from the Saquatucket Native Americans. Bell's Neck Conservation Land surrounds the West Reservoir (fresh water) and East Reservoir (brackish), and its winding trails are surrounded by sweeping salt marshlands and rippling expanses of water. For generations, the land remained under the care of multiple owners. 300 years later, the town purchased it to protect the Herring River, West Reservoir, and buffering woodlands. The arrival of April brings about the Herring Migration, a time when the herring swim upstream along a herring ladder at the western trailhead.
About your Guides:
"Hi! My name is Astoria Peterson, though everyone can call me Stori for short. I'm hosting this walk with the aim of facilitating cultural and environmental awareness."
"Hello, everyone! My name is Jodi Monroe. I'm hosting this walk because I want to grow closer with the awe-inspiring natural world around me."
Date: Nov. 30th -Rain Cancels-
Time: 9:00-10:30 AM
Cost: Free, but reservation required because space is limited to 15 each walk
Driving directions will be included with your reservation confirmation email.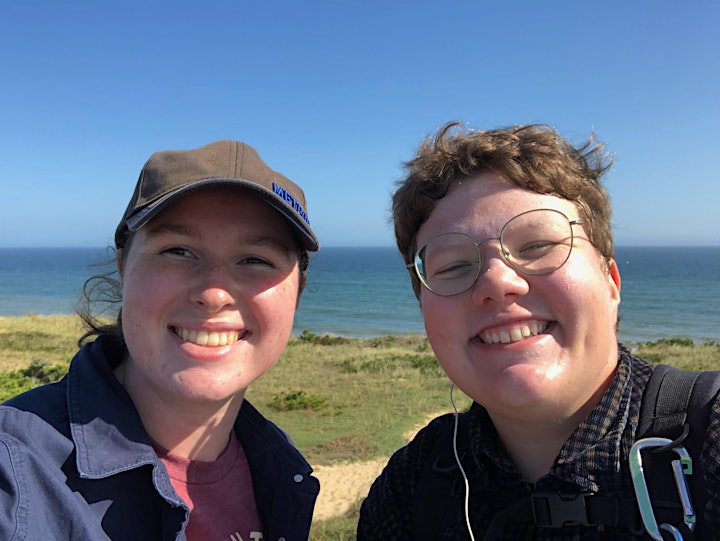 Organizer of Exploring Native American Culinary Traditions with Harwich AmeriCorps