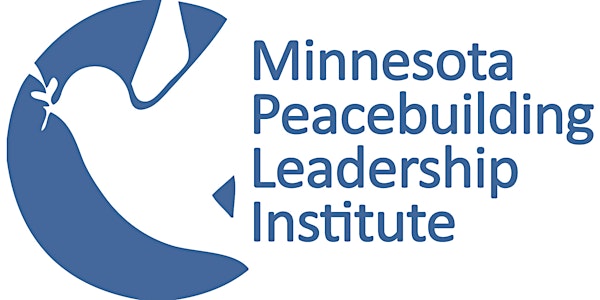 Exploring Historical Trauma for Racial Justice and Building Community Capacity with the STAR Model
When and where
Location
Northside Achievement Zone 2123 W Broadway Ave #100 Lower Level Conference Room Minneapolis, MN 55411
Refund Policy
Contact the organizer to request a refund.
Eventbrite's fee is nonrefundable.
Description
Community members invested in transforming psychological trauma into nonviolent power for positive, productive racial justice action will have the opportunity to gain skills in psychological first aid, Adverse Childhood Experiences (ACEs), unpack and understand psychological trauma, learn and explore how trauma manifests itself inside and outside the mind, body and spirit, and learn strategies to heal trauma at personal and community levels.
By engaging in lectures, experiential activities and reflection circles, trainees will learn, apply, reflect, and grow together to build strong community capacity. This will activate and allow a solid group of like-minded individuals to share common language and understanding during times of activation for positive, productive alternatives to revenge for nonviolent direct action.
Understanding Minnesota's diverse racial and cultural communities' historical, cultural, intergenerational and structural trauma is a foundational element of healing individuals and impacting systems for positive change. Since systems of oppression are the primary reason that communities of color experience high levels of trauma, supporting community members' growth and learning about the insidious impacts of systems is imperative.
We will learn to be "critical yeast" to feed and inspire the "critical mass" for transformative restorative racial justice with truth-telling, conciliation, and reparations toward making Minnesota the peacebuilding power state for all.
Training Objectives:
a. Learn various types of psychological trauma and common responses to individual and collective trauma.
b. Learn the links between unhealed trauma and cycles of victimhood and violence.
c. Learn trauma healing and resilience models and associated strategies.
d. Explore ways to apply trauma healing and resilience practices toward building peace within your sphere of influence.
e. Build supportive connections to maximize community healing with other community members who want a better place for all to live together.
Training facilitators:

Crixell Shell, MS, Associate Peacebuilding Trainer, Rule 114 Community Mediator, Coming to the Table Racial Healing Talking Circle Facilitator, Restorative Justice in Education Consultant
Donna Minter, PhD, LP, Certified STAR Trainer, National and International Experience, Neuropsychologist, Clinical Psychologist, and Forensic Psychology Examiner, Founder and Executive Director, Minnesota Peacebuilding Leadership Institute
Training Schedule:
Friday, September 27, 2019 9am-5pm
Saturday, September 28, 2019 9am-5pm

Minimum number of trainees is 12. Maximum number of trainees is 20.
We strive for economic and racial equity at all of our trainings. If you are experiencing financial hardship, a limited amount of funds is available for scholarship assistance. Please contact gemma@mnpeace.org now to request a scholarship application for EHTRJ.
After you've registered here, seven days before the training, we will email you logistical details.
If you have questions, please contact Gemma at gemma@mnpeace.org
Optional Continuing Education: For an additional $70, 12-15 hours of professional continuing education credits (CEs) will be provided for Social Workers, Teachers, and Nurses for this training. Other licensed mental health professionals (Psychologists, LMFT, LPCC, LPC, and LACD) and attorneys who wish to earn CE/CLEs for this training should contact their professional board for approval of this training.
Please contact donna@mnpeace.org by September 15 if you need training documentation for CE approval from your specific licensing board. The $70 CE fee is payable at the training via check, cash, or credit card.
Please email gemma@mnpeace.org to let her know that you want the CE/CLEs and will bring the payment with you on Day 1 of the training. Thank you!
Strategies for Trauma Awareness and Resilience - the STAR Training is a program of the Center for Justice and Peacebuilding at Eastern Mennonite University, Harrisonburg, VA. Find out more about their Masters in Conflict Transformation and Summer Peacebuilding Institute at https://emu.edu/cjp/