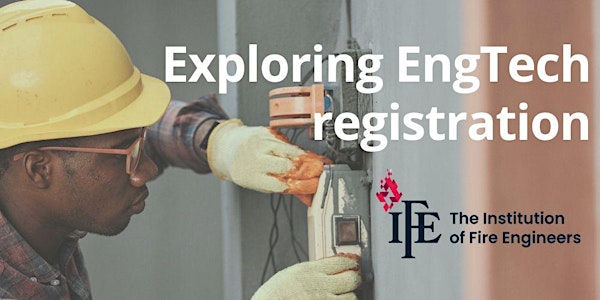 Exploring EngTech registration
Are you interested in becoming an Engineering Technician? Join our virtual workshop to learn more about becoming registered and the benefits
About this event
Now more than ever, there is an increasing public expectation that those working within fire safety and its related fields are a member of a professional body. As the leading professional body for fire, the IFE can help individuals demonstrate their professionalism from the beginning of their career.
Whether you are already an IFE member or you are considering joining us, you could become an Engineering Technician (EngTech) with us which sets you apart from other engineers in your sector and shows your commitment to maintaining professional standards. EngTech is achievable for many young engineers and you don't necessarily need to have several years of experience and be working in a senior role.
Join us at our virtual workshop to discover more about EngTech and hear useful guidance about the application process. Our friendly member services team will also be on hand to answer your queries.