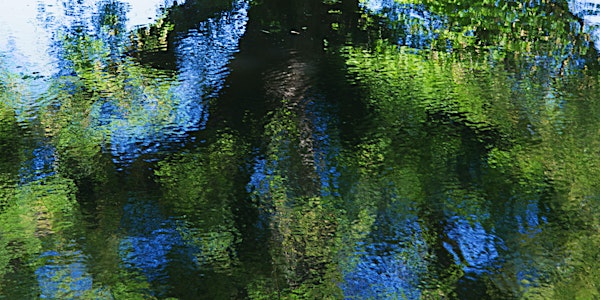 Exploring Body and Self Through Somatic Narrative with Kathy Kain
Exploring Body and Self Through Somatic Narrative: A Two-Day Live Online Workshop with Kathy Kain
Refund Policy
Contact the organizer to request a refund.
About this event
This workshop is being hosted live online only and will not be recorded to maintain the privacy of all attendees. Instructions on how to join will be emailed to registrants shortly before the workshop start date.
6 CE credits are available for an additional fee of $45. After you register for the workshop, your confirmation email from Eventbrite will contain a link to the site where you can purchase the CEs from our co-sponsor, Spiritual Competency Academy (SCA). CEs may be purchased at any time before the workshop, but only those who have purchased in advance will receive the credits. See below for details.
If you need to request accessibility accommodations, please email publicprograms@ciis.edu at least one week prior to the workshop start date. For more information, explore our Frequently Asked Questions.
Please Note: This Workshop is Two Days. Workshop Hours on the First Day: 10:00 am - 1:00 pm. Workshop Hours on the Second Day: 10:00 am - 1:00 pm.
Narrative plays a very important part in how personal identity is formed and understood. The story of each person's life is constructed over time and held as their individual autobiographical history. This is our way of explaining and exploring how experiences unfolded, the ways we were affected by those experiences, and the insights we gained from them.
Our bodies have their own version of this type of narrative. Our somatic and interoceptive—inner body sensations involving the sensory process of receiving, accessing, and appraising internal bodily signals—vocabulary helps us explain and understand inner experiences to make sense of how the somatic self both unfolded and responded to an experience.
Join somatic and trauma recovery expert Kathy Kain for an experiential workshop exploring somatic narrative and how our bodies make sense of our life experiences.
Kathy introduces somatic narrative through a mix of lecture and experiential exercises to demonstrate the ways in which interoceptive development influences our narratives. Participants are invited to explore trauma and illness narratives and their influence on wellbeing.
Learn how to gain greater and healthier access to your inner body and internal bodily signals to transform somatic narratives that are no longer serving you.
Teachings are appropriate for healthcare professionals as well as the general public. Healthcare professionals will be able to incorporate the tools and practices offered in this program in ways beneficial to clients or patients.
Kathy L. Kain, PhD has practiced and taught bodywork and trauma recovery skills for 40 years. She teaches in Europe, Australia, Canada, and throughout the United States, is a senior trainer in the Somatic Experiencing training program, an adjunct faculty member of Sonoma State University, and was a senior trainer for 12 years in the Somatic Psychotherapy training program based in Sydney, Australia. She co-authored the books The Tao of Trauma with Alaine D. Duncan, Nurturing Resilience with Stephen J. Terrell, PsyD, SEP, and Ortho-Bionomy with Jim Berns.
Learning Objectives: By the end of this course, participant will be able to:
1. Describe the role of interoception in somatic narrative
2. List three ways that interoception contributes to somatic narrative
3. Compare verbal narrative with somatic narrative
4. Discuss two ways trauma can influence narrative
5. List 3 things that can influence an illness narrative
6. Describe at least two ways a practitioner can support a client in changing their narrative
Information on Continuing Education Credit for Health Professionals
• CE credits for psychologists are provided by the Spiritual Competency Academy (SCA) which is co-sponsoring this program. The Spiritual Competency Academy is approved by the American Psychological Association to sponsor continuing education for psychologists. Spiritual Competency Academy maintains responsibility for this program and its content.
• The California Board of Behavioral Sciences accepts CE credits for LCSW, LPCC, LEP, and LMFT license renewal for programs offered by approved sponsors of CE by the American Psychological Association.
• LCSW, LPCC, LEP, and LMFTs, and other mental health professionals from states other than California need to check with their state licensing board as to whether or not they accept programs offered by approved sponsors of CE by the American Psychological Association.
• SCA is approved by the California Board of Registered Nursing (BRN Provider CEP16887) for licensed nurses in California. RNs must retain this document for 4 years after the course concludes. SCA is an approved CE provider for National Board Certified Health and Wellness Coaches (CEP Number 100196).
• For questions about completing the CE evaluation materials for this course, as well as receiving your Certificate of Attendance, contact CIIS Public Programs at publicprograms@ciis.edu. For questions about CE, visit www.spiritualcompetency.com or contact David Lukoff, PhD at CE@spiritualcompetency.com.