This workshop explores new and creative concepts of art + math and how we can use them together through fun and imaginative activities.
About this Event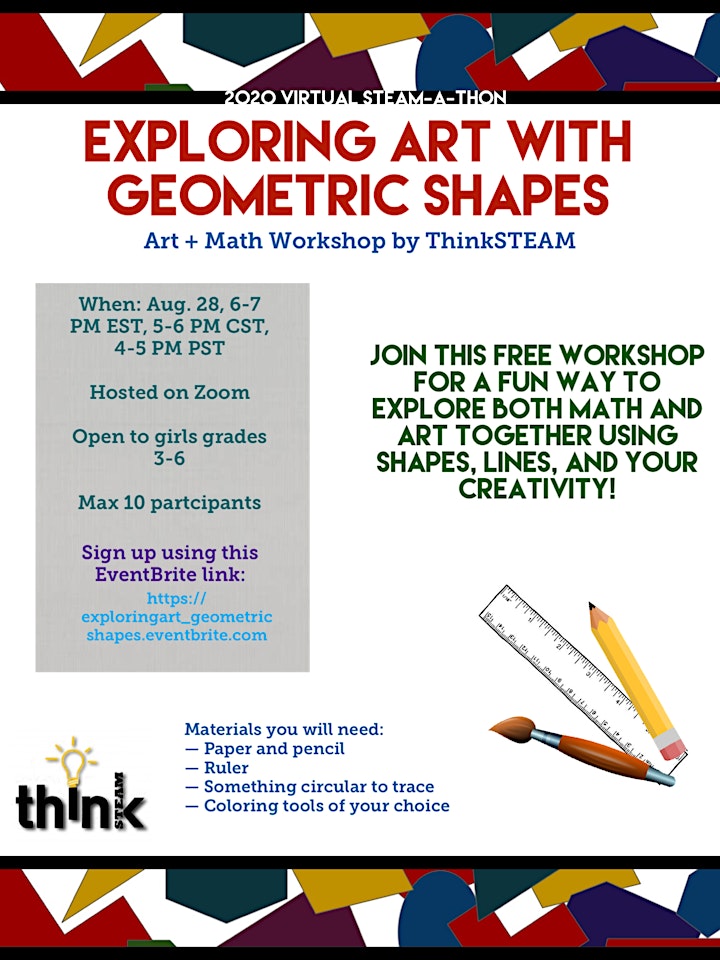 Zoom Link will be sent to everyone who registered 2 days prior to the workshop.
We will be exploring art with math from a unique and creative lense! With fun challenges, exploring new ideas, and creating a projects, we will look into the idea that geometric shapes and lines appear everywhere in our art and our daily lives.
Welcome to all girls in grades 3-6.
Materials required: Paper and pencil, ruler or other straight edge, something circular to trace , coloring materials of your choice (markers, crayons, color pencils, etc.)