Description
Join APO on Thursday, June 13th from 6:30-8:30 pm for an interactive evening using the LEGO Serious Play methodology to explore how different leadership styles impact product outcomes in an agile environment.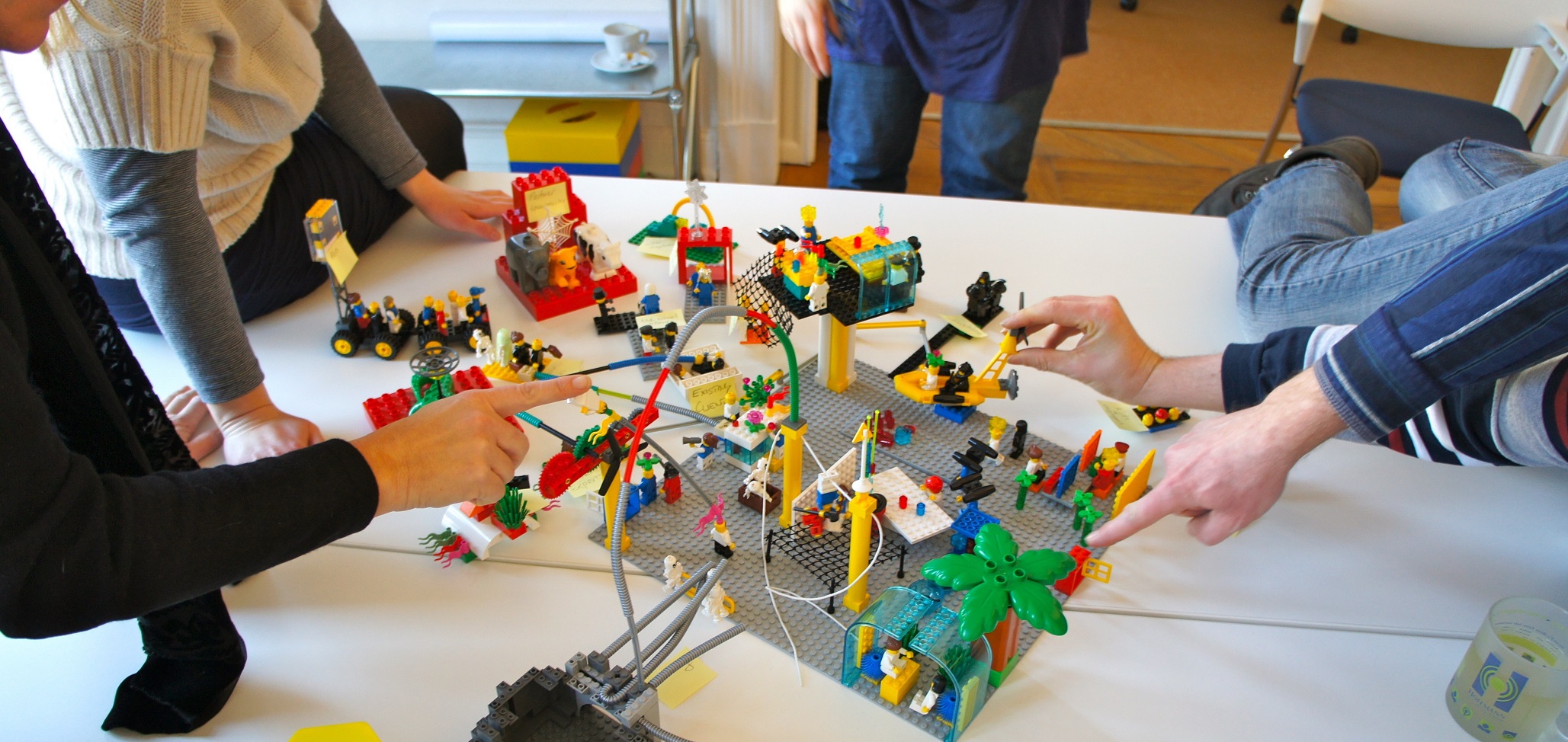 In the agile world, product managers and product owners play a key role in creating successful products. What degree of oversight is best? Should they micromanage the teams or allow the teams to organize themselves? Should the product manager or product owner tell teams what to do, or instead steer them in the right direction?
LEGO Serious Play (LSP) is a thinking, communication and problem-solving technique that unlocks the full potential of a team quickly, effectively, and deeply. LEGO bricks are used as a medium to build and express complex ideas through storytelling and metaphors. LSP helps access thoughts powerfully and with deep meaning while creating a safe environment where participants feel free to share personal thoughts and concerns. Building with one's hands involves both sides of the brain and thus fosters whole brain thinking and highly creative outcomes. An LSP session creates an inclusive culture of shared understanding and shared values that uncover individual needs and taps into the power of group genius.
Following a brief introduction to LSP, participants will work hands-on with LEGO bricks. You will use the methodology to gain insights into different leadership styles and how these styles might affect product development outcomes. You will build both individually and as a team and share your individual experiences.
Each build challenge follows these basic steps:
Instruct: the facilitator shares a build challenge.

Construct: participants build a model based on the build challenge.

Share: every participant shares the story of their model.

Reflect: participants can ask clarifying questions about the models.
All are welcome. No matter whether you are a maker or thinker, a leader or follower, everybody can contribute to this group-based discovery of the agile product leadership styles.
Guest Facilitator
Dieter Reuther
As the VP of Brand, Dieter helps the robotic startup Piaggio Fast Forward bring their products to market. As a certified LEGO® Serious Play® facilitator, he has worked with many companies, organizations, and colleges to help adults tap into creative energies, modes of thought and ways of seeing that many have forgotten they even possessed. Dieter launched and ran his own design firm in Germany. After 13 years as a Director in Design Operations and Information Technology at Ziba, a global innovation and design consultancy, he started his own consulting firm in Boston in 2011.
Dieter holds a Masters in Mechanical Engineering from Technical University, Munich, Germany, and an MBA from George Fox University, Portland, OR.
** Light food and soft drinks / wine / beer will be provided**
Agenda:
6:00-6:30 pm: Registration & pre-event networking
6:30-8:30 pm: Building Agile Product Leadership Models with LEGO Serious Play
8:30 - Post-event networking
Location:
Slalom Consulting - 399 Boylston St, 10th Floor, Boston, MA 02116
We encourage you to take public transport to the event!
Location is half a block from the Arlington T stop on the green line
Suggested parking options

Boston Common Garage, Charles St, Boston, MA 02116
The Back Bay Garage, 222 Berkeley St, Boston, MA 02116
200 Stuart Street Garage, 200 Stuart St, Boston, MA 02116
For more information on Agile Product Open, check out our website


Join our Agile Product Open Meetup group and stay connected to this event and monthly meetups!
We are grateful to our generous Sponsors!




Venue Sponsor:



APO Friends: