About this Event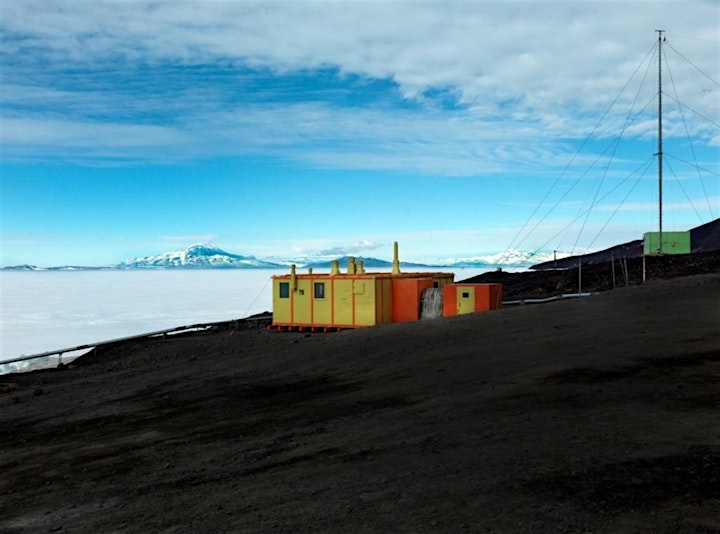 Thursday Evening, January 23
6:00 pm
Happy Hour
7:00 pm
Celebrate the 60th Anniversary of the Antarctic Treaty with Hillary's Hut
In honor of the 60th Anniversary of the Antarctic Treaty, and in coordination with our friends from the New Zealand Antarctic Heritage Trust, we are excited to kick-off the Festival with a special presentation and virtual reality walk through Sir Edmund Hillary's Antarctic hut. The audience will be able to participate in the VR experience throughout the rest of the weekend.
We will also be honored to welcome Evan T. Bloom, Acting Deputy Assistant Secretary of State for Oceans and Fisheries with the Department of State. He is responsible for United States foreign policy related to oceans and maritime affairs, freedom of navigation and law of the sea, fisheries, the Arctic and Antarctica.
The evening will also include films from Anthony Powell, a member of the Australia and New Zealand chapter of The Explorers Club. He is known for his film Antarctica: A Year on Ice (2013), Terra Incognita and BLAST! (2008)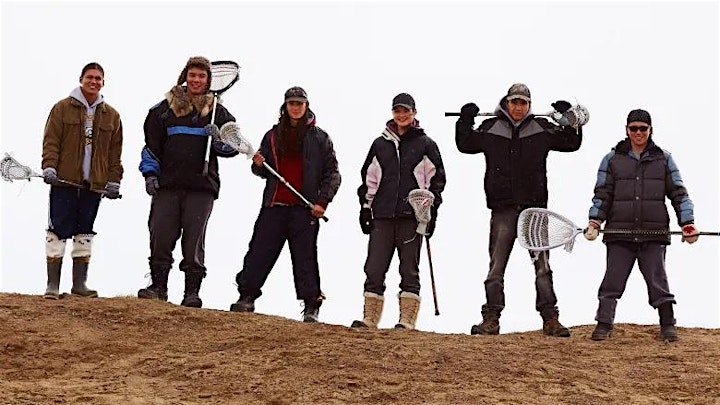 Friday Evening, January 24
6:00 pm
Happy Hour
7:00 pm
Introduction
How the Narwhal Got Its Tusk - An Animated Inuit Legend
As told by an elder Inuit of the legend of how the narwhal got its tusk. A blind boy regains his sight through the help of a loon in a lake, keeps his sight hidden, and enacts revenge upon the mean grandmother that treated him unkindly. He then goes on a hunt of the narwhal and sacrifices his grandmother to make the tusk of the narwhal.
7:15 pm
The Grizzlies
THE GRIZZLIES is an inspiring true story based on a group of Inuit students in the small Arctic town of Kugluktuk. Suffering from widespread drug use, alcohol abuse, domestic violence and one of the highest teen suicide rates in the world, this northern community is periled by the legacy of colonialism. With much to learn, but deeply shaken by the death of one of his students, rookie teacher Russ Sheppard introduces his class to the sport of lacrosse in an effort to help lift the dangerous fog of trauma existing in his students. While initially resistant, the students gradually come together to embrace the sport, form Team Grizzlies, and find inspiration to make shifts in their own lives.
8:45 pm
Q&A Discussion with Ian Rowan, Director of "How the Narwhal Got Its Tusk" and Jason Edmunds, Expedition Guide for Adventure Canada from Nain and Nunatsiavut.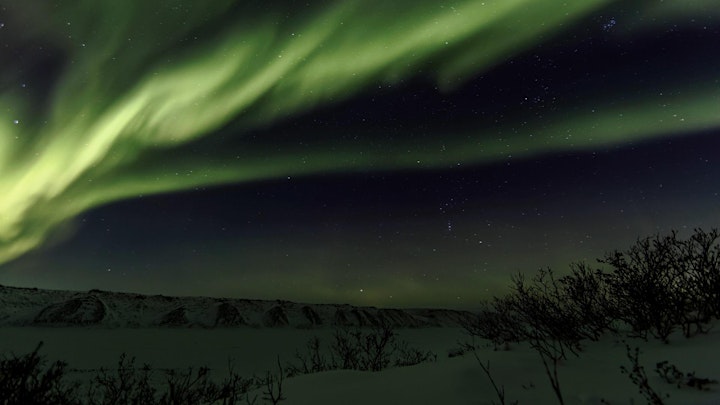 Saturday Day, January 25
9:00am
Coffee + Registration
9:30 am
The Distant Islands
In extreme places, everything is far away. Never enough. Longyearbyen, on the island of Spitzbergen in the Svalbard archipelago is the northernmost inhabited place in Europe, while the southernmost one is La Restinga on the island of El Hierro, the smallest of the seven Canary islands. Two distant islands, on opposite sides, which are the opposite of everything but can be the same thing. They are the places where apparently nothing happens that requires more personality. This is a journey in search of the essence of Europe seen from its extreme borders. Inside landscapes slipped into the people who live them. There must be a place where what you have been and what you want to be in dialogue with each other.
11:00 am
Morning Tea
11:10 am
Wandering in the White
When two former top orienteers end up in a snowstorm in Lapland wilderness, they face an impossible orienteering task: how to reach your destination when you can't tell earth from sky?
11:40 am
Salvage
In Yellowknife, the remote capitol of the Northwest Territories of Canada, the town dump is the city's most popular and notorious manmade attraction, mined by a colorful community of thrifty locals. But the new city administration is determined to see it tamed, and the battle for Yellowknife's identity is on.
12:40 pm
Two Breaths
Students On Ice Foundation youth voices are louder than ever and it's time to listen. On the Students on Ice Arctic 2019 expedition, 130 youth from around the world were brought together on a life-changing journey to learn about the past, present and future of the Arctic. They have one message they want you to hear: Do Better.
12:45 am
Q&A with Alberto from Distant Island, Amy Elliot from Salvage and Valtteri from Wandering into the White
1:00 pm
Lunch
1:50 pm
67 49 32 North
Mathieu is a wildlife biologist and filmmaker who lives in the arctic region of Canada. Born and raised in France, he now feels at home in this cold environment, together with his Inuit wife and lovely son. Mathieu's quest to film wildlife is even more crucial than ever, as the world he loves dearly has already started to change because of climate change.
3:00 pm
Coring for Climate
Antarctic subglacial lakes hold a record of the past, historical evidence that will give us clues to understand how the ice might melt in the future. Driven to find these answers, in December 2018, a group of 20 scientists and 30 support staff flew in a ski-plane to a location 300 miles from the South Pole, where they spent three weeks camping on the ice. Using a 2-ton hot water drill, they burrowed almost a mile through the ice to reach Lake Mercer, for the first time ever. This short film follows this team of researchers funded by the National Science Foundation, as they unearth new information about our planet's changing climate by sampling sediment from an Antarctic subglacial lake buried 3,600 feet below the ice surface. It showcases both how this research is accomplished and why subglacial sediments are critical in understanding Antarctica's past and how it will react to global climate change.
The Dying of the Light
I spent two weeks in the Alaskan arctic this past winter, in one of the United States' northernmost cities. Most of the days had a maximum of three hours of daylight, a typical dimmed blueish light, which is called polar light. I got my drone in the air, above the tundra, and shot all this footage by -40 degrees Fahrenheit. On the opposite side, some days were really warm, and you can see firsthand the impact of climate change in this part of the world. This little piece is my testament to one of the most beautiful and wildest places in the entire world.
Q&A with Kathy Kasic and Billy Collins (Coring for Climate) and Ben Walter (Dying of the Light)
3:30 pm
Afternoon tea
3:50 pm
Where There Are No Roads
As a child, an inventor Alexey Garagashyan drew a detailed map of his village, but he immediately became interested in what was beyond its borders. So his main passion appeared - to overcome the bad roads. Every time he met impassable routes, he just created new modifications of transport. First, they were motorcycles, and then unique off-road vehicles, which became a sensation all over the world. Today, Alexey Garagashyan can travel without being attached to the roads, but only by choosing directions.
4:00 pm
Permafrost Now
Every year the Woods Hole Research Center sends a dozen students to study permafrost in the vast polar tundra of the Arctic. Across the globe, permafrost acts as a giant container for carbon dioxide, locking it inside the Earth's surface and keeping it out of our atmosphere. But only when it's frozen. Scientists know that permafrost is rapidly thawing, threatening to release enormous amounts of CO2 that could accelerate the effects of climate change drastically. In order to fully understand what's happening to permafrost and advance the next generation of scientists, the Woods Hole Research Center's Polaris Project discovers through meticulously research the behaviors of permafrost, work on potential solutions and strive to find a way to "science the shit" out of this issue.
4:15 pm
Nord-Is
A female polar bear guide relates her account of changing climate in Svalbard to myths of the Arctic and past polar explorers.
4:20 pm
YARROW: The Virtues of Monochrome
This short follows the creative process of fine art photographer David Yarrow as he steps ashore the mind-blowing wildlife scenes of South Georgia.
4:30 pm
Socializing American Youth Into Good Citizens: Arctic Ethnography and Canadian Inuit Cultures during the Cold War
Anna Westerstahl Stenport (Georgia Institute of Technology) and Scott Mackenzie (Queen's University, Canada) present an archival screening program of Charles Laird's Through These Eyes (Canada, 2004, 55min). Laird's documentary examines the National Film Board of Canada's Netsilik film series (1967-69), which were used in primary and secondary education in the United States in the 1960s and 1970s as part of the controversial curriculum.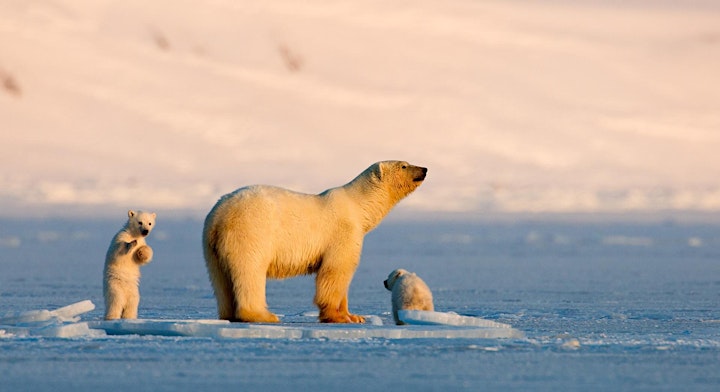 Saturday Evening, January 25
6:00 pm
Happy Hour
7:00 pm
Introduction
Ant[arctic]A And Beyond In 4K
"Ant[arctic]A And Beyond" is a small compilation of 4K footage photographer Eric Esterle shot throughout my expeditions, Artist In Residencies, and travels as a landscape and wildlife photographer. Starting with an incredible 1-month Antarctic expedition to the Falkland Islands (Islas Malvinas), South Georgia and the South Sandwich Islands, The South Shetland Islands, and the Antarctic Peninsula
7:15 pm
The Mother of the Sea
Presented by Alfredo Pourailly De La Plaza and 55 SUR media - What does Greenland and Cape Horn have in common? Industry development and human-made climate change are threatening these wild landscapes and their people.
ICEolation
Two People, two weeks, two kayaks. Sophie and Ewan took a journey beyond wilderness, a self supported journey via sea kayak to connect with an uninhabited land of ice and penguins. The film takes you with them on their journey from the preparations of planning such an expedition, through the challenges and riding the highs of Antarctica.
Antarctica A Love Story
Whoever would think of Antarctica as a place to fall in love? For Anthony and Christine, Antarctica is not just the harsh, barren environment people often imagine it to be. The ice is a part of what they love in each other. This is as true when they are at home in New Zealand as it is when they are together on the bottom of the planet. In this ReelEarth collection film, Director Josh Povec and New Zealand based filmmaker Peter Young collaborate with Antarctic photographer Anthony Powell to create a film full of spectacular timelapses, adorable penguins, and the tiny moments that make up big love stories.
Te Whakairo
Two talented carvers from each end of Aotearoa take their toi whakairo (carving) to Antarctica in response to our kaitiakitanga (guardianship) of the world's largest marine protected area — the Ross Sea region.
Queen Without Land
This is a true story on the meeting between Frost, a beautiful polar bear mother, and Asgeir Helgestad, a Norwegian wildlife filmmaker. It is a four-year journey on Svalbard. Rising temperatures, are responsible for dramatic changes in Frost's ecosystem as the ice is melting at record speed.From complete darkness to the absolute light of the midnight sun, Svalbard transforms from a cold and inhospitable place to the most joyous and lively scenery for ice algae, fish, birds and animals. But alongside these seasonal transformations, the disappearing sea ice forces life to new limits. Fjords that were once full of ice and seals, get abandoned pushing Frost further away. Asgeir is determined to find her and document all that is being lost, but his task is far from easy. This film explores the question "this planet is home to all of us, can we afford to ignore it?"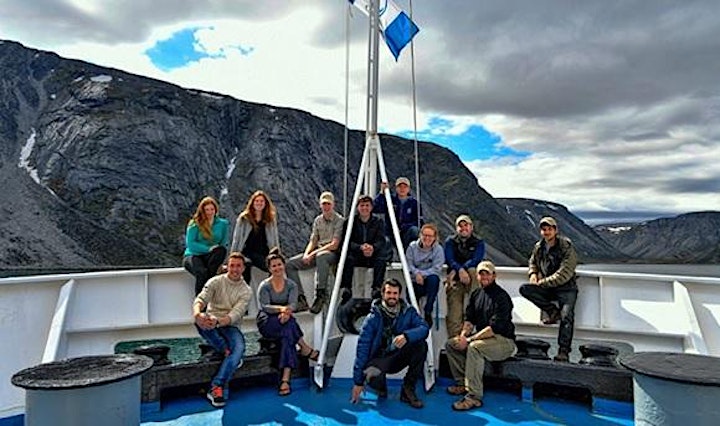 Sunday, January 26
11:00 am - 2:00 pm
NGEN Young Explorers Polar Networking Event
A forum for young, up-and-coming polar explorers, filmmakers, and creatives, to network with our Polar Film Festival Filmmakers and Explorers Club Polar Explorers, to help cultivate the next generation of polar leadership.

Installations, Exhibits, and more!
Running during the entire festival at Club HQ
Thanks to our friends from the New Zealand Antarctic Heritage Trust, the virtual reality headsets that allow guests to walk through Sir Edmund Hillary's hut will be available for guests to experience throughout the entire festival.
Young Explorers Projects will be shown in the Members Lounge throughout the weekend.
There will also be a silent auction available for bidding during the entire festival. Join us for your chance to win! -
Arctic themed beaded bracelet, custom made by artist Linda Kuprat
Polar Effigies 2017. Installation Art in the Arctic by Diane Fiedler. Continuing art-in-landscape installations and photography series showing oversized watercolors of polar bears floating in glacial waters or interacting with the human environment in Greenland and Nunavut, Canada.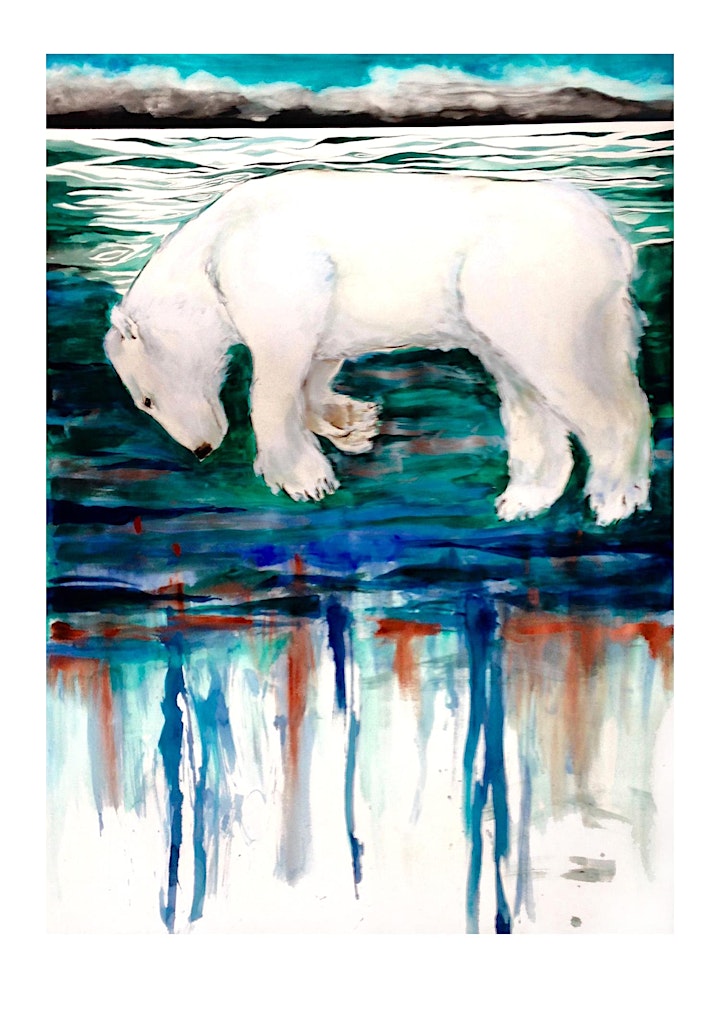 Proudly Sponsored By: