Description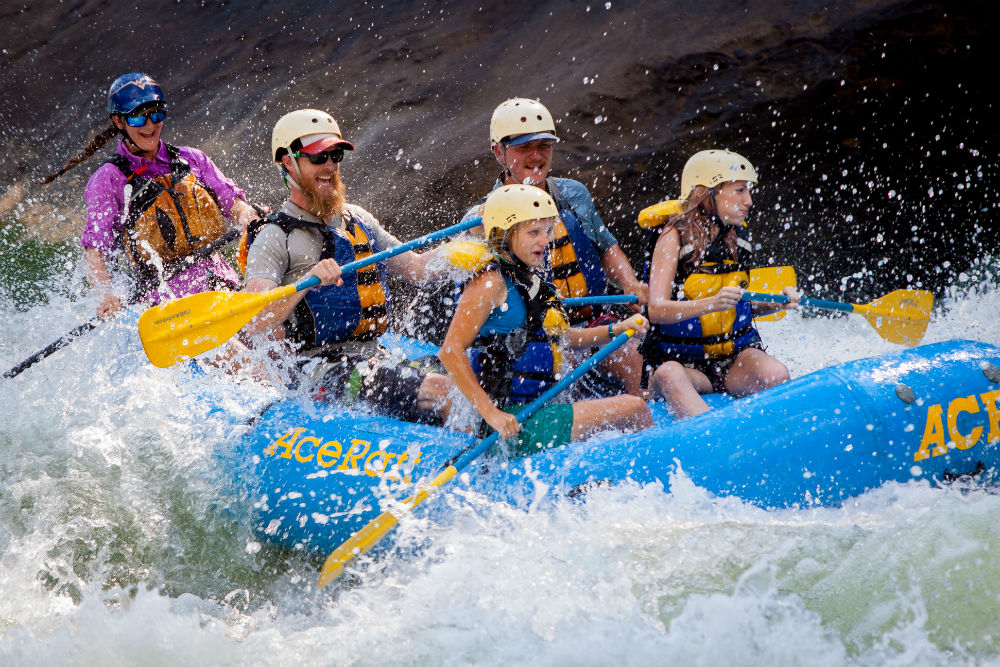 Explorer Chick Wild is an inspiring weekend dedicated to that inner Wild residing in all Women! You'll gather with hundreds of rad chicks for a weekend of mountaintop camping, inspiring speakers, whitewater rafting, and more!
It all goes down at the exclusive Explorer Chick Mountaintop Camp on the Ace Adventure Resort property. You'll bring your camping gear to share a space with perfect strangers (but not for long!).
We kick off the weekend with a welcome dinner and an inspiring talk by Stacey Kozel, the first quadriplegic to through hike the Appalachian Trail!
On Saturday morning Explorer Chicks take to the New River for an adrenaline pumping full day whitewater rafting adventure!
All weekend, you'll have access to the Wonderland Water Park, ACE's inflatable water park located on the property. In one word: Blob! It's what childhood summer camp dreams are made of!
Each night you'll retell stories around a raging bonfire with your newest friends!
We'll officially close festivities sharing one final meal together Sunday afternoon. Sunday night camping is optional and included, but we know some Explorer Chicks need to get back to work Monday morning.
In between Explorer Chick adventures, you'll have time to embark on your own adventures or add guided excursions. On both Friday afternoon and Sunday morning, you'll have the option to add half-day guided adventures including rock climbing, kayaking, mountain biking, SUP, and ziplining.
It's just a short drive from Explorer Chick Camp to limitless adventure in the New River Gorge including lakes, rivers, rock faces, hiking, and mountain biking trails. Ace Adventure Resort is home to miles of hiking and mountain biking trails for you to explore.
To join the party, you'll need to register for your spot! At check out, you'll have the option to add your half day guided adventures on Friday afternoon or Sunday morning to pack more adventure into your weekend. Please keep in mind space is limited on the optional excursions.
Registration includes:
3 nights of camping at the Exclusive Explorer Chick Mountaintop camp site.

Full day Lower New River Whitewater Rafting including a hot lunch on Saturday.

4 Meals: Friday dinner, Saturday lunch and dinner, Sunday late lunch

3 day Access to the Wonderland Inflatable Water Park

Inspiration from Stacey Kozel during the Friday night Welcome Dinner.

Commemorative Explorer Chick Tank Top

Tons of new adventurous gal pals and unforgettable stories!
Pricing:
Early Bird: $299 Now through March 31, 2017
Regular Price: $349 April 1 - June 5,2017
Full details with an outline of guided adventures, our recommendations for Self-guided adventures and more is over on the Explorer Chick website!
Connect with us and other Explorer Chicks on the Explorer Chick Wild Facebook Event page for the latest news!
For full travel information including travel, lodging, food, and packing: Check out our Travel Guide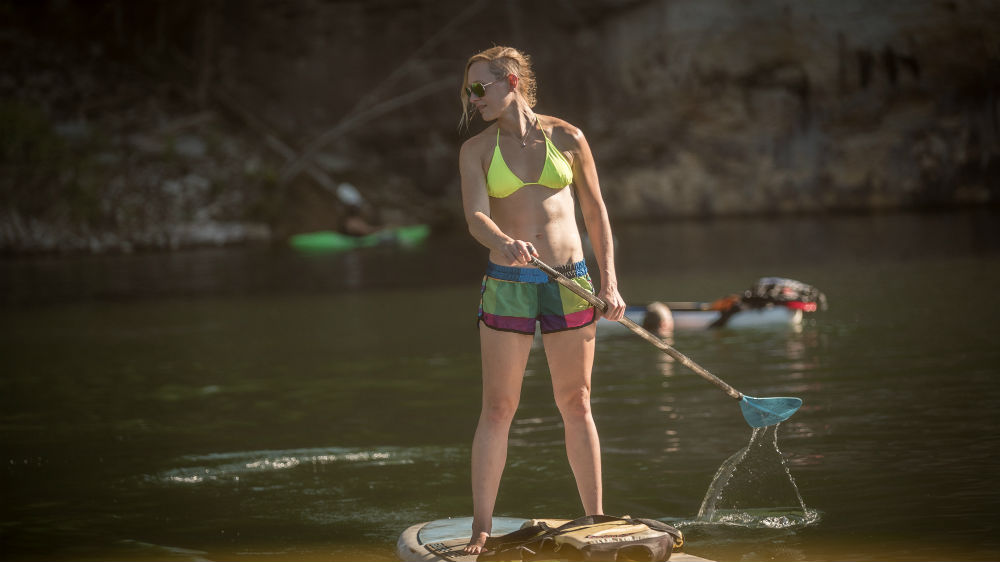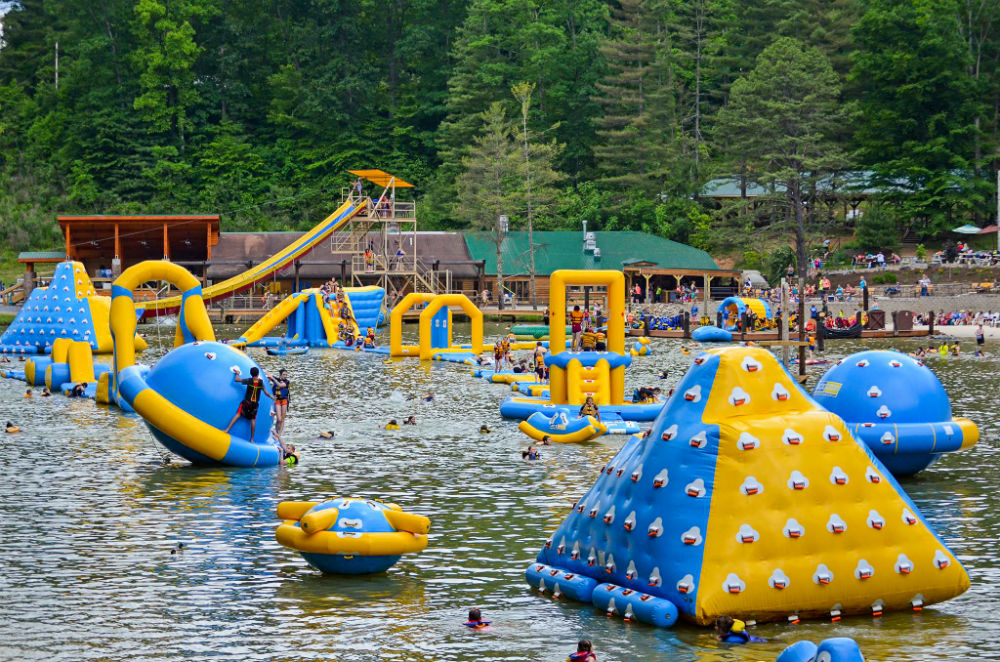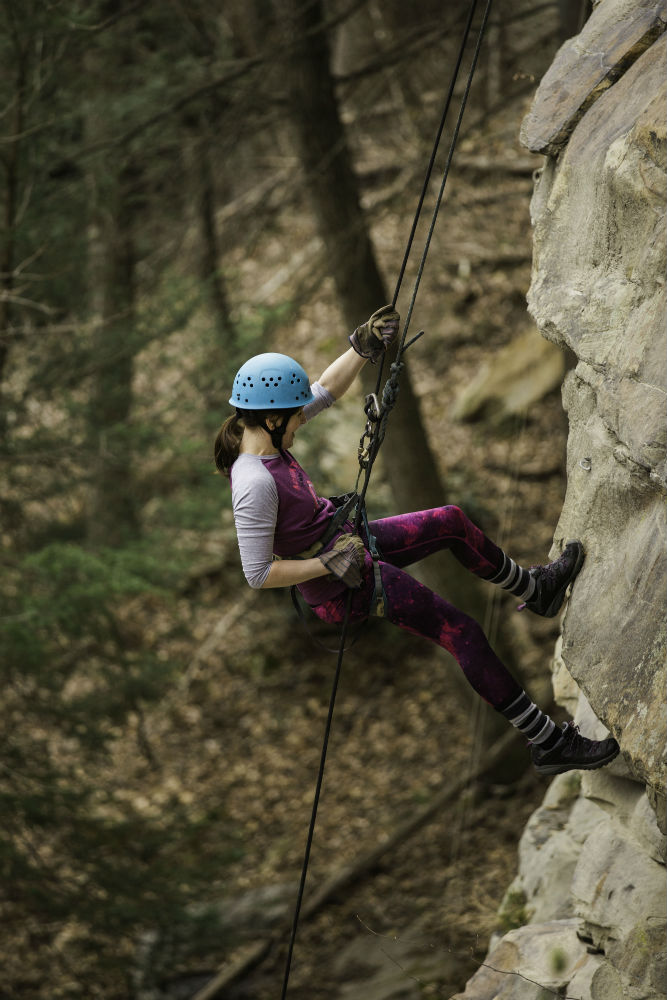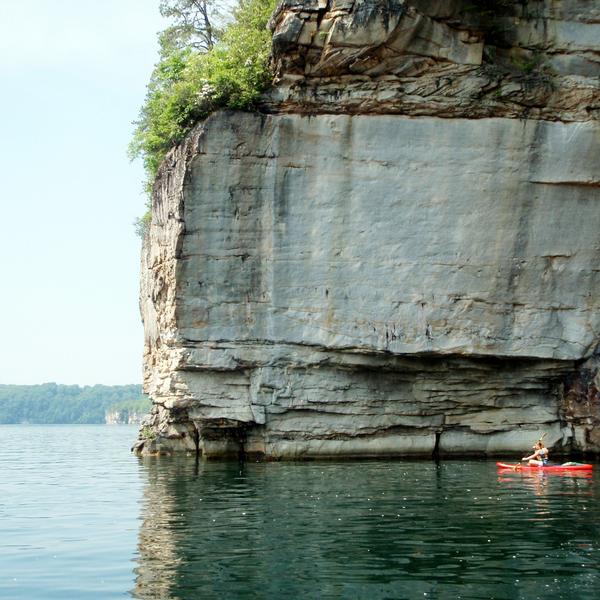 *Camping: Your Wild Registration includes access to the Explorer Chick campground. Camp spots are on a first come, first serve basis. You are responsible for bringing your own camping gear and equipment. You will have full access to showers and bathrooms within walking distance. There are limited tents and sleeping bundles available for rent which can be added at registration.
*This is a woman only event for those 18 and over. You will be asked to present an ID at registration.
*You are responsible for setting your schedule of guided adventures. Arrival times, day, and approximate trip lengths for each is included in the info when purchasing tickets. All trip length durations are approximate. Actual duration may and will vary. Check-in times are subject to change. Spots are limited. You must purchase a Wild Pass to purchase guided adventures.
* All guided activities are open to all skill levels.
*If you wish to add a guided adventure after completing your registration: You will need to do another transaction for only your additional activities. Spots on guided adventures are limited.
Cancellation Policy:
Explorer Chick wants nothing more than for you to join us at Explorer Chick Wild. However, we understand emergencies do occur that may cause you to cancel your registration. Our cancellation policy is as follows:
Full refunds will be given up to 30 days in advance of event: May 10, 2017
No exceptions will be granted to our Cancellation policy.
For transfers please email: Info@Explorerchick.com with "Wild Transfers" in the Subject Line. Transfers are not guaranteed, but best efforts will be made.