Explore the Possibilities: Professional Development & Vendor Expo Event

Wednesday, October 15, 2014 from 9:00 AM to 3:00 PM
Event Details
Come explore the possibilities of strengthening you, your team and your organization at HDI Capital Area's one day Professional Development Event and Vendor Expo here in the DC Metro Area! We have an informative day lined up featuring knowledgeable speakers and vendors to share information and tools to help you and your organization be successful. Thanks to our vendor sponsors, we are able to offer this event FREE to members and $10 to non-members, which will include a free HDI Local Chapter Membership. This is up to a $100.00 value attendees can add back to their training budget.
In addition to a strong program, the event will include networking time with industry professionals, breakfast, lunch, refreshments and GREAT PRIZES that include: Galaxy Tablet, Gift Cards and more!
Registration
Register now to secure your seat for this great event! This event FREE to members and $10 to non-members, which will include a free HDI Local Chapter Membership!
When you register, please be mindful that we are a non-profit corporation, so if you are unable to attend, please contact us at communications@hdicapitalarea.com five business days prior to the event, so we are able to open the seat for another attendee.
About the Speakers
Chris Bashinelli - Bridging the Gap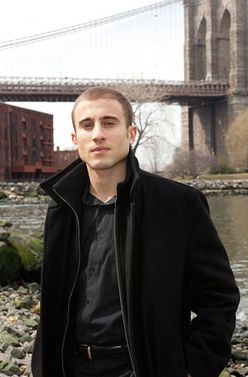 Chris Bashinelli was born and raised in Brooklyn, New York to Lebanese and Italian parents. His childhood friends shared a combined total of 13 nationalities—which exposed him to cultural exchange at an early age. After a successful acting career, including an appearance on The Sopranos (HBO), Chris decided to follow his passion. At 20 years old he moved to Tanzania to experience life in the developing world firsthand. He now traverses the globe from Tanzania to Abu Dhabi as Host of Bridge the Gap, a new series featured on National PBS television, where he discovers what it's like to walk in someone else's shoes for one day. He is a United Nations Moderator, an International Speaker (TEDx), a Writer for award-winning publications like Lonely Planet, an Eagle Scout and a National Geographic Young Explorers grantee. The inspiration behind Chris's mission to create a culture of compassion stems from the life of his parents, and his late father—Stephen Bashinelli. A hardworking, honest man, Stephen passed away from cancer in 2009 at the age of 55. This was the defining moment that propelled Chris forward on his path.
Chris Bashinelli has spoken in nearly one dozen countries, everywhere from TEDx to Azerbaijan to Abu Dhabi. He has shared the stage with people like Stevie Wonder, Dr. Jane Goodall and United Nations Secretary General, Ban Ki-moon and is the youngest male ever to moderate the United Nations International Day of Peace. Chris has interviewed some of Time Magazine's 100 Most Influential People on the Planet- people like Dikembe Mutombo, Dr. Richard Leakey and the founders of Ben & Jerry's Ice Cream. He is an avid surfer, an Eagle Scout, a graduate of Marymount Manhattan College (Cum Laude) and the Executive Producer at Bridge the Gap TV.
Eddie Vidal - 5 Roads Leading to Impactful Employee Engagement and Success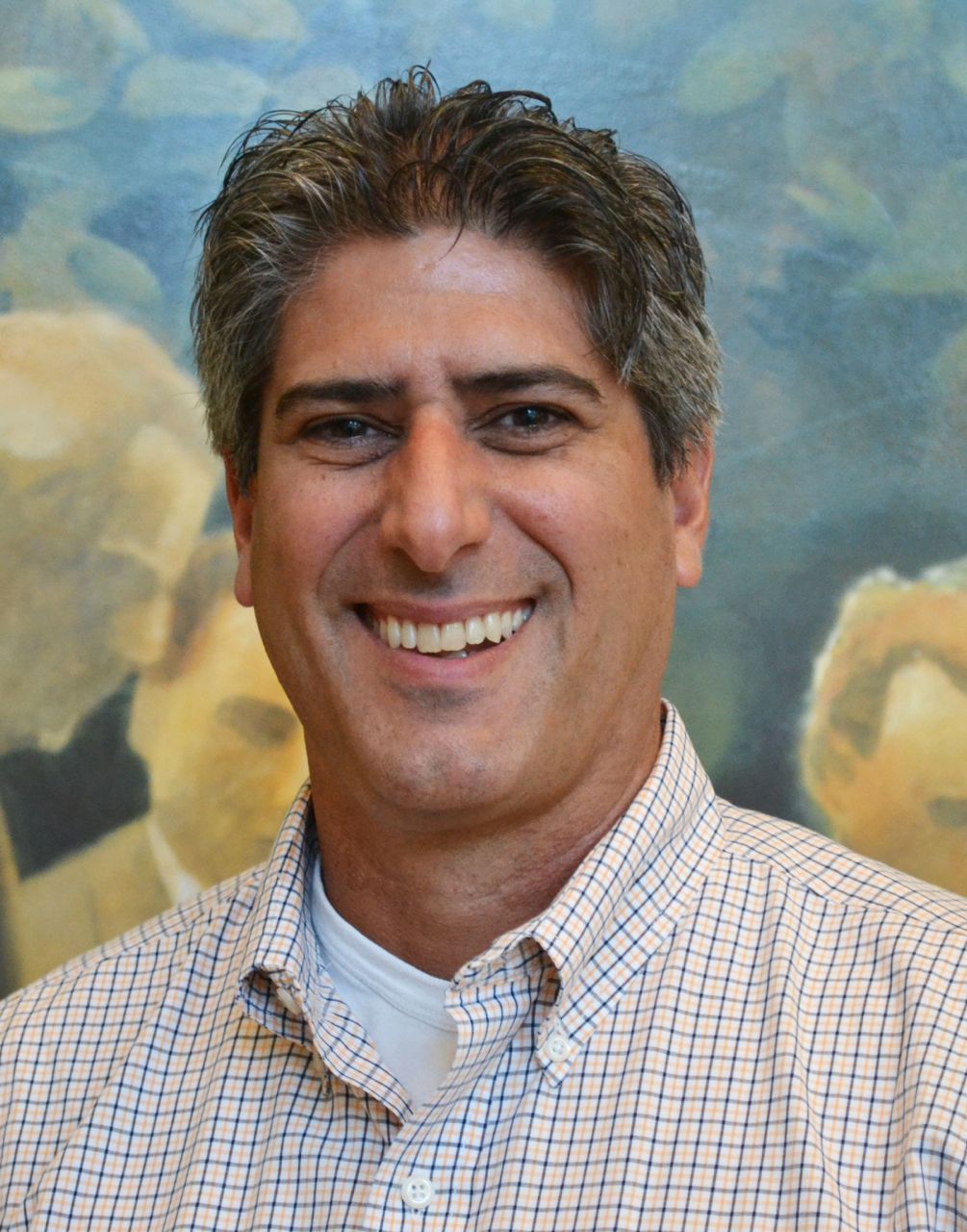 Studies show employee engagement results in higher profits, increased performance, higher customer satisfaction and lower employee turnover.  Recognizing, engaging, and rewarding your team members creates a highly energized, focused and motivated unit; a team driven by performance, delivery and accomplishment. IT leaders need to invest and make reward & recognition (R & R) a core value and find ways to improve services and performance by assuring the development and success of their most important asset; people.  Eddie will provide you examples and ideas to lead you down the road to success.
Eddie Vidal (@eddievidal) has more than twenty five years of experience in information technology in vertical markets of transportation, hospitality, higher education and healthcare focusing on service delivery and support for IT infrastructures. He is the Manager of UMIT Service Desk at the University of Miami, where his team supports more than 35,000 users. He currently serves as President Emeritus and founder of the South Florida HDI chapter and is a member of the HDI Strategic Advisory Board.  Eddie has spoken at HDI and Fusion conferences, webinars and local chapters.  He has been published in Support World Magazine and HDI Connect.  He currently produces the itSMF monthly podcast. To learn more about Eddie, check out his blog article.
>Lee Weekley - Overcoming Challenges through Service Desk Transformation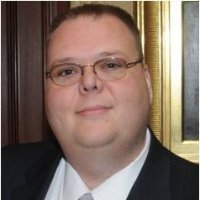 In this session you will learn about how to transform from a help desk to a service desk. We will examine where to start the process of transformation, why to transform and the stages of transformation. We will look at the stages of Growth of a service desk and discuss how the assess the situation, help you identify where your desk is at today, identify where you want to go and how to get there. In this session we will look at the areas of evaluation that this plan covers and some sample assessment tools readily available on the market today from HDI and ITSMF. We will look at the creation of Action plans for Improvement and the next steps for transformation, the establishment of guiding principles to lead the desk and the establishment of standards. Finally we will discuss the blended quality model approach.
Lee Weekley is an expert in Technical Support, ITSM and ITIL Process Design, Service Level Management, Business Analysis, ITSM Consulting & Customer Service-Served multiple clients in the federal government, healthcare, financial, insurance, and commercial companies. Lee is a published author and speaker for HDI and Pink Elephant, who previously Served as Director for Strategic Business Development and ITSM Division. He specializes in Process Engineering, Service Asset & Configuration, Change, Release, Service Level, Incident and Problem Management. He is currently or has been a member of many community organizations and has held several distinguished appointments including: member of Governor's Homeland Security Task Force, HDI Local Chapter Officer, Ambassador to Small Business for Chamber of Commerce, National Small Business Committee member with National Defense Industry Association. Lee designed and implemented Incident, Problem, Service Level, Request, Change, Configuration, Release, Financial, IT Continuity and IT security management processes. He designed a help desk transformation program that transforms help desk into service desks. Lee is ITIL Foundations V2 and V3 Certified, ITIL Practitioner Certification-Establishing a Service Desk, ITIL Practitioner Certification-(IPSR), ITIL V3 Capabilities PPO Certification, HDI Certified Service Desk Manager, HDI Certified Service Desk Director and Certified International Quality Systems Auditor (BSI)
About the Vendor Expo
Our exhibitors include the following and more are coming on board each day. If you are interested in sponsoring, please contact vendors@hdicapitalarea.com. We would like to thank our Vendors for helping us bring this event to DC!
Agenda
9:00 am—9:30 am Registration, Networking, & Vendor Tables Open (Continental Breakfast provided)
9:30 am—9:45 am Welcome & Announcements
9:45 am—10:45 am Chris Bashinelli: Bridging the Gap
10:45 am—11:00 am 1st Prize Drawing & Break
11:00 am—12:00 pm Eddie Vidal: 5 Roads Leading to Impactful Employee Engagement and Success
12:00 pm—1:00 pm 2nd Prize Drawing* (Lunch Provided), Networking and Vendor Tables Open
1:00 pm—2:00 pm Lee Weekley: Overcoming Challenges through Service Desk Transformation
2:00 pm—2:30 pm Refreshment/Dessert Break
2:30 pm—3:00 pm Closing Remarks and Prize Drawing*
*Must be Present to Win
Location
National 4-H Conference Center - Ohio Room
7100 Connecticut Ave.
Chevy Chase, MD 20815
Directions: www.4hcenter.org/contact-us/directions/
**There is free parking onsite (the closet parking lot is in back of the main building (follow the signs).**
When & Where

4-H Conference Center
7100 Connecticut Ave
Ohio Room
Chevy Chase, MD 20815


Wednesday, October 15, 2014 from 9:00 AM to 3:00 PM
Add to my calendar
Organizer
HDI Capital Area Local Chapter
Website:http://hdicapitalarea.com/organizer/
Explore the Possibilities: Professional Development & Vendor Expo Event