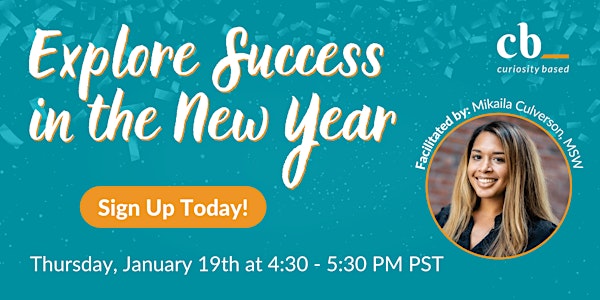 Explore Success in the New Year
Explore what success means to you in the new year in this virtual and experiential workshop
About this event
The year 2023 is upon us and many of us are setting new goals for the upcoming year. Join the CuriosityBased team for this free, virtual session to explore what success means to you in the new year.
Objectives:
Reflect on your ideas of what success means to you personally in the next 12 months
Share with your ideas of success with others
Refine your ideas of success
Agenda:
Introductions
Explore Success
Setting activities to do and activities to avoid
Share your visions of success and goals with others
Closing
Technical Requirements:
CuriosityBased is trying out Welo (a virtual workspace) for the first time. Because we've never used Welo before, this will be a learning experience for all of us. Please bear with us during the workshop as we learn together. If you have never used Welo, please watch the short instructional videos below.