Description
Explore Ranches and Design Build Adventure are teaming up to bring back the Cowboy Camp. We'll be spending the weekend at one of Texas' most wild and scenic places, the headwaters of the Devils River. Our time will be centered around a Design Build Adventure with Jack Sanders and Dan Dyer. You'll have the opportunity to break from the norm, get your hands dirty, and make something cool. During this weekend experience, campers will learn to weld and use locally sourced materials to build grills for Saturday's open fire dinner. Music by Dan Dyer and the opportunity to explore the Devils River and Hudspeth River Ranch make this an adventure you won't want to miss.
In Partnership with Tecovas, Yeti and Garrison Brothers Distillery.
Weekend Itinerary
Friday - You'll arrive late afternoon, drop your bags in your room, and then we'll head up the mountain to a view you won't believe. Once you've taken in miles of the crystal blue waters of the Devils River, the ranch tour will finish back at Headquarters for cocktails, time to get to know the team, and find out your Design Build Adventure for the next day.
Saturday - Camp breakfast will be followed by designing and beginning the build on the weekend's project. After lunch, you'll have some free time to explore the Ranch, swim the clear pools, kayak the river, hike, or just relax. The late afternoon and evening will be spent finishing the day's Design Build Adventure to cook a dinner of lamb from Hudspeth River Ranch, as well as venison, nilgai, and beef from Explore Ranches founders' family ranches and a load of veggies from Heartwood Farms. A private concert by Dan Dyer under the stars will make for an unforgettable evening.
Sunday - Wake up early or sleep in - it's up to you how to spend your last morning at the Ranch. Enjoy a hike or one last dip in the river. A late camp breakfast will be served before you depart.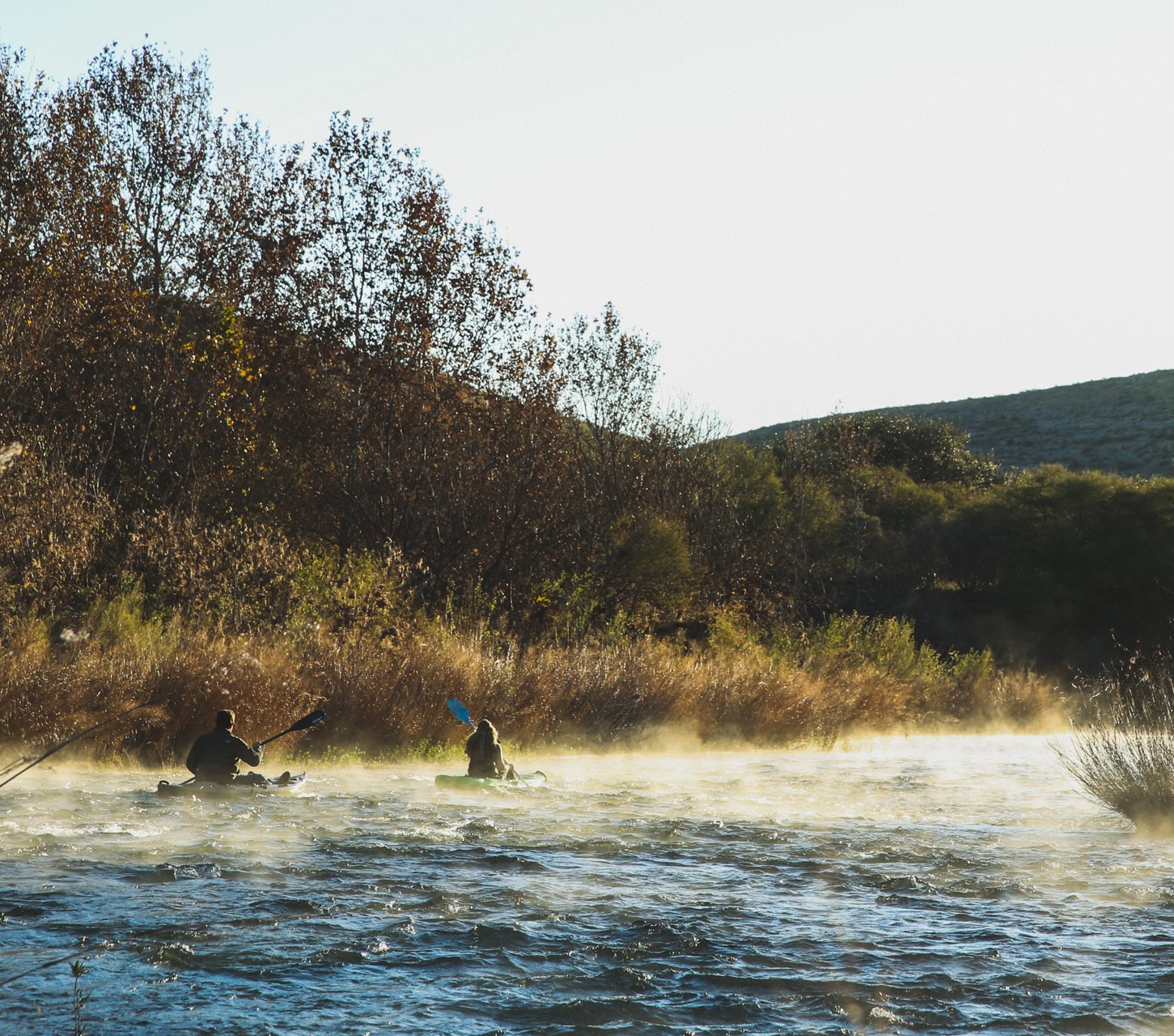 About Explore Ranches
For most people, some of the nation's most iconic landscapes are either inaccessible or altogether unknown. Explore ranches aims to change that. We are conservationists, landowners, and outdoor enthusiasts, and our goal is to connect others with the outdoors in an exciting new way. To accomplish this, we have partnered with the nation's most historic and picturesque ranches to open their gates to the public for the first time.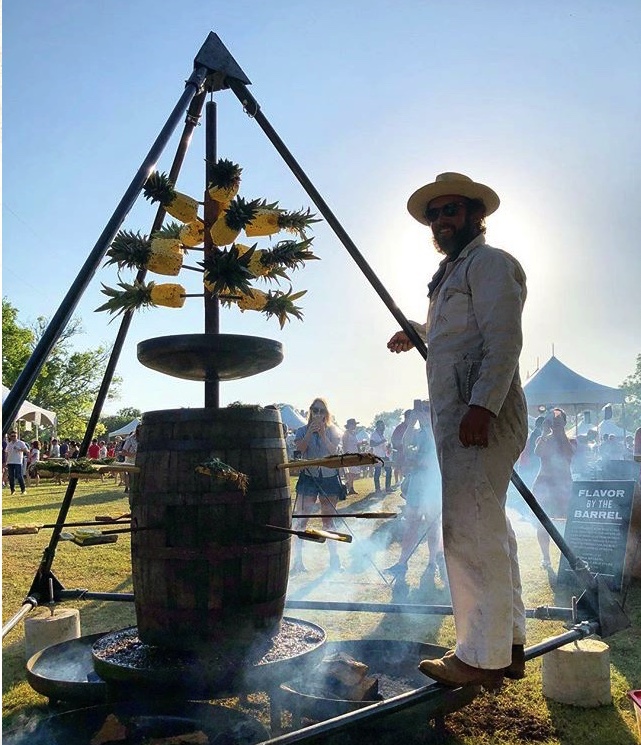 About Design Build Adventure
We seek adventure in our design-build projects, and we create adventure for others in the camps and workshops we host at our Austin studio and in far off places. Our camps and workshops celebrate the creativity and camaraderie we experience while at work and at play with the artists, designers, and makers in our community.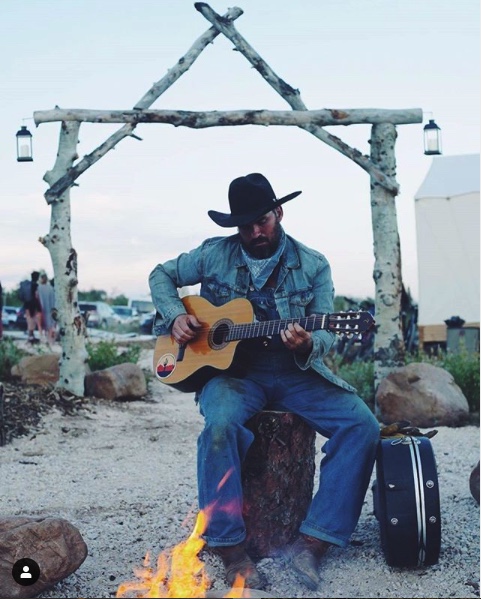 About Dan Dyer
Dan Dyer writes songs with heart. His signature sound melds together soul, folk, and country to reveal music full of a storyteller's lyricism, a rambler's travails, and enough self-awareness to keep it honest. A native of Tool, Texas, a tiny, rural town on Cedar Creek Lake flanked by oak, pecan, and ash trees, Dan has spent his life in the wide-open spaces of the Texas landscape.
---
Terms & Conditions
Event Schedule and Cancellation Terms
Event schedule may change without notice.
We reserve the right to cancel (and refund your payment in full) up to one month in advance of the event if it does not sell out.
Paperwork
Failure to promptly sign and return all paperwork, including but not limited to laibilty release waivers, means you will not participate in any activities.
Press and Media
By signing up for this event, you agree that Explore Ranches, LLC has rights to and may use all photographs, video, and written material acquired from the event for promotional purposes.
Cancellation Policy
Payment is non-refundable due to limited space.

If a participant is unable to attend the Bring Back the Cowboy Camp, participant must inform Explore Ranches, LLC via email at info@exploreranches.com in order to cancel the participant's registration.
Due to logistics and timing involved in organizing Bring Back the Cowboy Camp, tickets and registration fees are strictly non-refundable and non-transferable either to another individual or another date. Discounts or promo codes applied to ticket purchases are strictly non-refundable and may not be reused on a future purchase. Tickets gained through sweepstakes entry are non-transferable and non-refundable. There will be no credit or transfer granted for any portion of the ticket price.
No Exceptions
Please read and understand terms outlined in this policy as NO EXCEPTIONS to the policy will be made, regardless of the reason for cancellation. Explore Ranches, LLC. cannot make any exceptions to this cancellation and refund policy even if the cancellation is due to medical issues; personal matters; scheduling conflicts; travel delays; a force majeure event (including, but not limited to, an act of God, war, terrorist activity, labor dispute, civil unrest, utility outage, etc.); or any other reason whatsoever.