Description
The session covers various aspects of building a career in Trading the Financial Markets. Following topics covered :
•
Forex
, Stocks, Indices, Commodities
•
Fundamental
vs
Technical Analysis
•
Professional Trader's Psychology & Characteristics
•
Building a business around Trading
•
Find
the path to Financial Freedom
Speaker's profile : Boon Hooi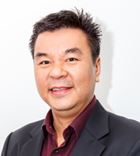 Boon Hooi runs a Forex education firm based in Singapore. He has been actively trading the Financial Markets over 10 years.
He has worked as a proprietary trader for a local firm, taking trades in the tune of 10 million dollars per trade. Now, he is focused on mentoring as many traders as possible as a form of giving back to the community.
Register & Attend this session, find out how to get your FREE mentorship tickets