About this Event
Join us Saturday afternoon, Sunday afternoon (or both!) to ponder these questions during this series on Explorations of Dharma.
Dharma is one of the best ways to make regular life activities deeply spiritual and hugely meaningful.
Dharma questions are really questions of action, especially daily life actions. Like, what should I be doing now? How should I respond to this situation? even, should I stay or should I go now? They are also questions of role and responsibility and knowing how to clearly determine one's dharma is truly a key to unlocking purpose and meaning in life. In the Indian tradition two of the greatest teachings on dharma are contained within epic stories.
The Bhagavad Gītā, which is a small chapter in a huge epic, is a conversation between an uncle (Krishna) and his nephew (Arjuna) on the battlefield on the very brink of war as they discuss personal action and responsibility. Literally the question is should I participate in this war or not?
The Rāmāyaṇa is the story of Rāma who is considered to be the very embodiment of dharma. His actions (and those of all the different characters in the story) are wonderful examples of dharma in action (or in the case of some characters, adharma).
These two texts together provide extremely rich material for reflection on our actions. We will review some of these stories together during this series.
All levels are welcome, you need not have experience or even know what 'dharma' is to join us and get value from this study.
There are two classes, one on Saturday, and one on Sunday. You can join us for one or both!
Saturday 12:30pm - 4:30pm
Sunday 12:30pm - 4:30pm
You may come to just one class for $99 or join us both days for $167. While you certainly don't need to attend both days, it is recommended as different content will be covered each day.
There is also a morning class Introduction to Vedic Chanting, learn more about that class here. There is an option to attend the entire weekend, both morning and afternoon classes for $199.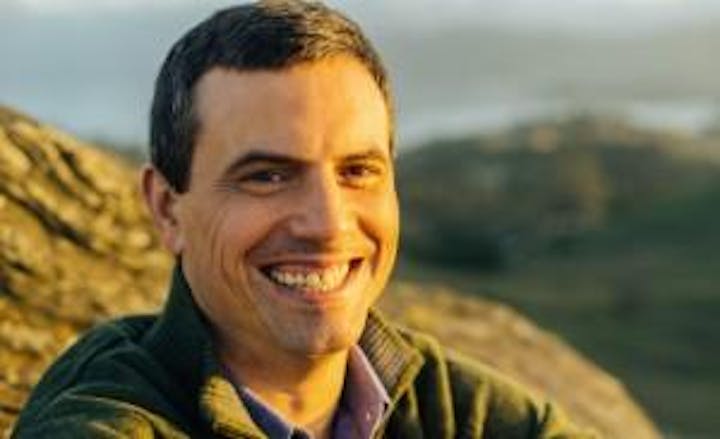 Your Teacher
Chase Bossart, Director of the Yoga Well Institute will be your teacher for this weekend. Since 2003 teaching yoga has been Chase's sole occupation. He has a Masters degree in Religious Studies with an emphasis on Indian Philosophy and studied Sanskrit in graduate school.
All of the training Chase has received in Yoga has been in the lineage of Śri T. Krishnamacharya as passed on to his son Mr. TKV Desikachar. In total, he spent more than 4 years in Chennai studying one-on-one with Mr. Desikachar and his wife Menaka (Vedic Chanting), observing therapeutic classes at the Krishnamacharya Yoga Mandiram (KYM) and participating in group trainings by long time students of Mr. Desikachar.
Chase lives in Marin County, just North of San Francisco with his wife Elizabeth. His teaching style is warm, funny and engaging (with lots of practical examples) that appeals to every level of yoga practitioner from beginner to advanced.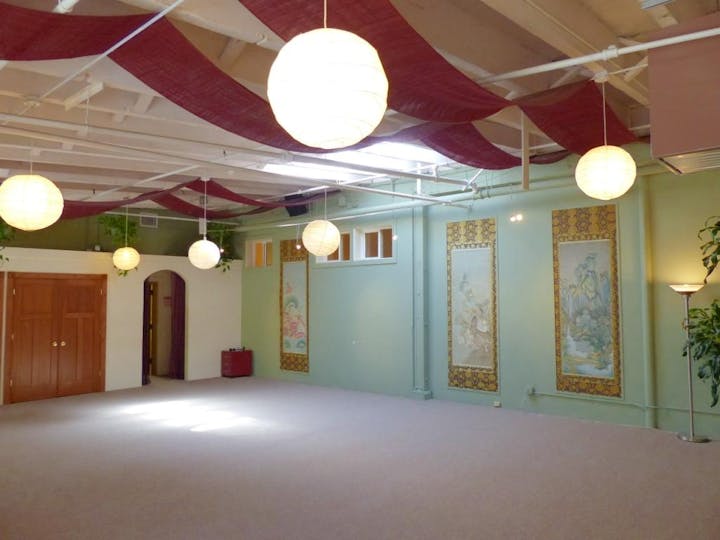 The Location
This class series will be held at the Rudramandir Center for Spirituality and Healing in Berkeley, CA.
The center provides a nourishing environment for the journey towards profound physical and spiritual well-being. Its mission is to serve the community by offering, under one roof, a breadth of programs to aid in the exploration of each individual's full potential.
There is ample parking, it's about a 25 minute walk from a BART stop and the property is wheelchair accessible. Once you register for class you'll receive an email with further information about parking etc.
If you're considering a trip into town for the weekend there are several lodging options nearby, you can view those recommended by the Center here to aid in your trip planning.