Description
2 Hour Power Session, Yoga Fusion & Design Leadership
YOGA FUSION
Our bodies are the closest form of perfected design we have at our disposal for inspiration and growth. When we practice wellness we are cultivating the intuition necessary to take care of ourselves. Our goal is to be our most efficient selves so we can have energy and time for work and play.
We mix traditional yoga poses with Pilates, resistance training and motivating music. This blending of techniques focuses on combining mind and body exercises with the benefits of strength, aerobics, balance and flexibility.
EFFECTIVE LEADERS SEEK KNOWLEDGE TO MAKE THE BEST POSSIBLE DECISIONS
Designers are moving out of the studio and into the C-Suite. This trend has picked up as our applications of design thinking broadens. But knowing the principles and methods doesn't make you a design leader. Leadership involves inspiring others to develop their own practice. Leadership isn't about competition or ego. It's about cultivating trust amongst peers to bring out the best in people.
Leadership takes the stance that you hire smart, capable people and support their ability to work autonomously without the need of managing every detail. It's focusing more on outcomes. This can be supported through shared methodologies and aligned principles. But at the end of the day, there are lots of ways to cut an onion and reasons to slice rather than dice. Effective leaders bring out the best in people to make the best decisions possible. Efficiencies are co-created through aligned thinking.
WHAT YOU'LL LEARN
This intensive 2-hour session is about exploring through meaningful contemplation the qualities of authentic design; as well as, the deeply unique nature of your own personal design practice. You will be guided through an excercise that will provide you with the building blocks to tap into your well of compassion and empathy. Our program will teach you the art of listening and how to incorporate it into your daily practice.

SEPTEMBER 22, 9AM - 11AM
Join us for an energizing two-hour session. We'll begin with an hour of yoga fusion that incorporates our signature Mind + Body and The Art of Listening programs. Followed by digging deeper into simple ways to achieve more effective dialogue. Leadership starts by listening to others and using other peoples ideas to lead the best possible solution.
MEET YOUR INSTRUCTORS
Derek Cuellar
Derek will lead you through an energizing excercise series that will help open you to new ways of thinking. Derek has been dedicted to his practice for many years. He brings authenticity and originality to each class. You can find Derek at B3 Downtown on Thursdays at 8:30am and 7:15pm. For more times, check out barre3.com/studio-locations/austin-downtown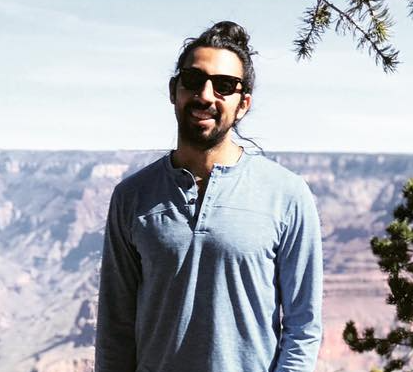 Jessica Lowry
Jess is the founder of Exploration x Design. She believes we are all designers. Each of us holds the capacity to be creative. She works to create a safe place for you to explore your own personal design practice. Deepen your connection to your inherent skills. Practice the art of listening and effective dialogue. Nurture and move your body in the way it was designed to do. Regain focus on your ability to be an effective leader. Learn to trust others and be compassionate. And most importantly design the best life possible for you.
Learn more about Jess on LinkedIn