Explicit Vocabulary and Fluency Strategies: Keys to Reading Comprehension

Thursday, February 23, 2017 from 6:00 PM to 7:30 PM (PST)
Event Details
Explicit Vocabulary and Fluency Strategies: Keys to Reading Comprehension

Students with dyslexia need explicit, systematic, structured language instruction. Learn about specific strategies to increase vocabulary and fluency skills as a means to improve reading comprehension.

Objectives:
By the end of this session, participants will understnad the following:

1. Specific methods to teach and  learn academic vocabulary
2. How to teach inferencing through a simple strategy using clues to engage students.
3. Specific research-based practices to improve fluency so a student with dyslexia can focus on meaning during reading
4. Free online sites to assist student with vocabulary and complex text
Presenter  - Andrew Stetkevich, M.A.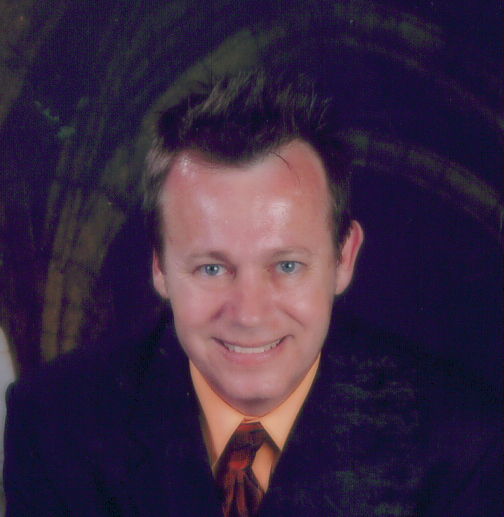 Andy is a staff development specialist for the Riverside Unified School District.  He has over 35 years of experience in the field of special education. He is past-president of the local IDA Branch.  Andy has presented at the national and international level in the area of literacy, including presentations for the British Dyslexia Association and the European Literacy Conference.  He is a nationally endorsed consultant for Project Read. Andy is married and has three children.

Join us to explore this valuable and exciting issue of reading comprehension and discover ways to help your child or students.

Do you know students who struggle with reading comprehension and who would benefit from increased vocabulary and fluency skills?

If so, then...........
   ***This webinar is for You!
Tickets are available until 1 pm on Thursday February 23, 2017
You will receive:
1.   A copy of the Powerpoint or outline - a day or two before webinar
2.  Access to the audio/visual version of the webinar - available two weeks after webinar
Typical Q and A:
1. What if I cannot make the start time for this webinar?  You can join us at any time. Afterwards, you will receive a copy of the entire presentation, including the audio portion. This will enable you to review the material, or if necessary, catch up on anything you may have missed.
2. Will I receive a copy of the Powerpoint prior to the start of the webinar?  We will do everything in our power to make this happen!!
3. Will there be background noise from the other people on the line that interferes with whether or not I am able to listen to the speaker?  We do everything we can to prevent this. One way is that we mute everyone while the speaker is talking.
4. Is there an opportunity for me to ask questions?  Definitely YES!  You may ask a question at any time by writing your question in the space provided. The speaker will answer it at an appropriate time. At some points, we will unmute specific participants who have their hand up to ask a question.
A webinar?  What is it?

In a webinar, you stay at home, or wherever you want, and you use your own computer. You log in at the specific day and time -- and then you listen and participate.
The vital aspect is that you must be preregistered.  After you register here at Eventbrite, your name will be placed on the log with GotoWebinar and they will email you the instructions you need. These will contact a special log in code that you use to log in at the appropriate time.   You may use a phone and/or a computer; however, the computer allows you to also see the PowerPoint Presentations. The phone or a USB microphone on your computer allows you to talk to the presenter and others. 
When & Where

Webinar
Online Event
CA 92507


Thursday, February 23, 2017 from 6:00 PM to 7:30 PM (PST)
Add to my calendar
Organizer
We are a volunteer nonprofit organization consisting of parents and professionals caring about literacy.
Our focus is to benefit individuals, adults, students, educators, and professionals dealing with dyslexia and learning disabilities.
The So CA Tri-Counties Branch (formerly the Inland Empire Branch) is dedicated to informing and educating our communities about dyslexia. Browse our website and learn about dyslexia and dysgraphia: www.dyslexia-ca.org
You may contact us by phone: 951/686-9837 or by email ieb.info@dyslexia-ca.org