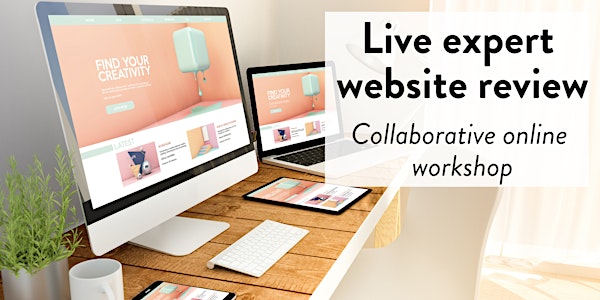 Expert Website Review: an interactive online workshop
Watch a live review of a website from a user experience design perspective. You'll learn how to implement best practices on your own website
About this event
User experience, or UX, refers to the overall experience of a person using a website or web application. It encompasses a wide range of factors, including usability, accessibility, and overall enjoyment of using the site. If a website has a good UX, it will be easy to use and navigate, and users will have a positive experience. This can lead to increased customer satisfaction, loyalty, and conversions for your business.
During this session, a professional UX designer will conduct a live review of one selected website. You'll have the opportunity to see how a UX expert approaches a website review, and to learn about the key factors that contribute to a great user experience. You'll also have the chance to ask questions and learn some best practices.
If you're interested in having your website considered for the live UX review, please complete this survey by Monday, January 23.
The workshop will be led by Racine Gruberman, Global Director of User Experience for a Fortune 500; she has over 20 years' experience as a UX designer, strategist, and is a fierce advocate of accessibility and inclusive design.
Our Generous Sponsor:
This workshop is sponsored by Smith Law. Smith Law is proud to be a vital part of the Covington community, serving clients on both the Kentucky and Ohio sides of the river with our legal services.
Attorney Shannon C. Smith founded the firm in 2013. Attorney Smith is an accomplished lawyer, having earned the honors of Super Lawyer, Lawyer of Distinction, and finishing as the runner-up for the title of Best Lawyer in Cincinnati. Furthermore, Attorney Smith has earned the designation of Certified Estate & Trust Specialist (CES), something less than 1% of estate planning lawyers have done.