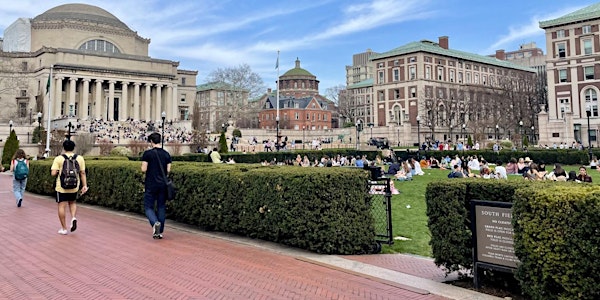 Expert Webinar: The College Application Demystified
Join our expert college application coaches as they explain how to ace every parts of your application and give their best tips and tricks!
About this event
Our Expert Panel
Lisa Speransky is the founder of Ivy Tutors Network, a New York City-based education company. Our core belief is that education isn't one size fits all. That may sound simple, but understanding this concept opens the door to really enjoying learning. For 19 years and countless success stories — from learning to read to getting into the college of your dreams -- we've proven that personalized education can breed a love of learning that leads to confidence and to goal-crushing in all its forms!
Justin Taylor has a Masters in dramatic literature from the Sorbonne (Paris) and an MFA in playwriting from Yale. For more than ten years, he has helped hundreds of students boost their scores as a test prep tutor (SAT/ACT, SAT/AP French) and boost their admissions prospects as a college application consultant. Yale, Georgetown, Vanderbilt, Boston College, and NYU are some recent admits for happy students. He has taught writing at Yale University, Wesleyan University, the Sorbonne, in high schools and privately throughout New York City with all ages. While writing is his background, he enjoys math and scored 780 last time he took an SAT math section. He is also a professional meditation teacher and loves sharing meditation hacks to cruise through stress on test day (ask him about being the meditation teacher for Facebook). When Justin is not helping people with their educational dreams, he is working on his plays in NYC (he has written more than 20!)
-------
Education is not one-size-fits-all. For 19 years, Ivy Tutors Network has helped students excel in school, stay organized and focused, improve test scores and admissions prospects, deepen their understanding of coursework, have increased confidence, and learn other valuable skills from an elite group of hand-picked mentors. We're on your team.