About this Event
You've invested a lot in your photography— from your camera gear to travels, computers, drives and software. Now it's time to craft your best captures using the most powerful tools in Lightroom CC Classic. Using before and after comparisons, Dave shows each step of how he corrects and develops RAWs to reveal the beauty, joy and graphic power he experienced in the moment of capture. If you want to learn expert techniques in Lightroom, this workshop is for you.
Some topics covered include:
Expert Developing to make images print as well as possible
Photo retouching essentials, including removing sensor dust and visual distractions
Using Gradient Filters to correct landscape exposure problems.
Masking away part of Gradient Filters
Local Brush-based adjustments to fix or enhance specific areas of photos
Fixing lens distortion and chromatic (color) aberrations
Simulating the Polarizing Filter for bluer skies, deeper foliage
Repeating developing Batch Development using Presets
Precise B&W conversions and Split-toning
Create 'virtual' versions of photos for different styles from a single image
Using Power Search tools to find specific images FAST.
How to Export your finished photos for any use
Setting up custom Watermarks for your images
Saving favorite development recipes as Develop Presets
Sharpening and Noise reduction
Off-line Lightroom edits using Smart Previews
Saving a TON of time using preset automation and verbal keywording
What to Bring:
Notepad or Tablet to make notes as audio-video recording is not possible.
Laptop with Lightroom CC Classic running for follow-along is optional.


Student feedback:


"Dave's an awesome teacher and made things easy to understand.  
I have a great respect for his knowledge and his ability to communicate it." – Jen K., WA


"David's deep knowledge of Lightroom and technology is well-matched with his powers of communication and his patience." — Paul G., WA
About Dave Julian
Dave Julian is a Seattle-based photographer. Between editorial, travel and corporate assignments, he runs workshops privately in the Palouse, Cuba, Europe, India, and at Santa Fe Workshops and Maine Media Workshops. His articles have appeared in Outside, National Geo Traveler, Islands, SHOTS, Outdoor Photographer, Digital Photo Pro, FujiLove and he guest hosts the podcast "Hit the Streets". Dave teaches at Seattle Central's Creative Academy and is lead instructor for the University of Washington Photography Certificate Program. Dave's passion for sharing his knowledge help others grow their creative lives. Learn more at DavidJulian.com, on Facebook and on Instagram
Upcoming workshops: the Palouse, Maine, Cuba and more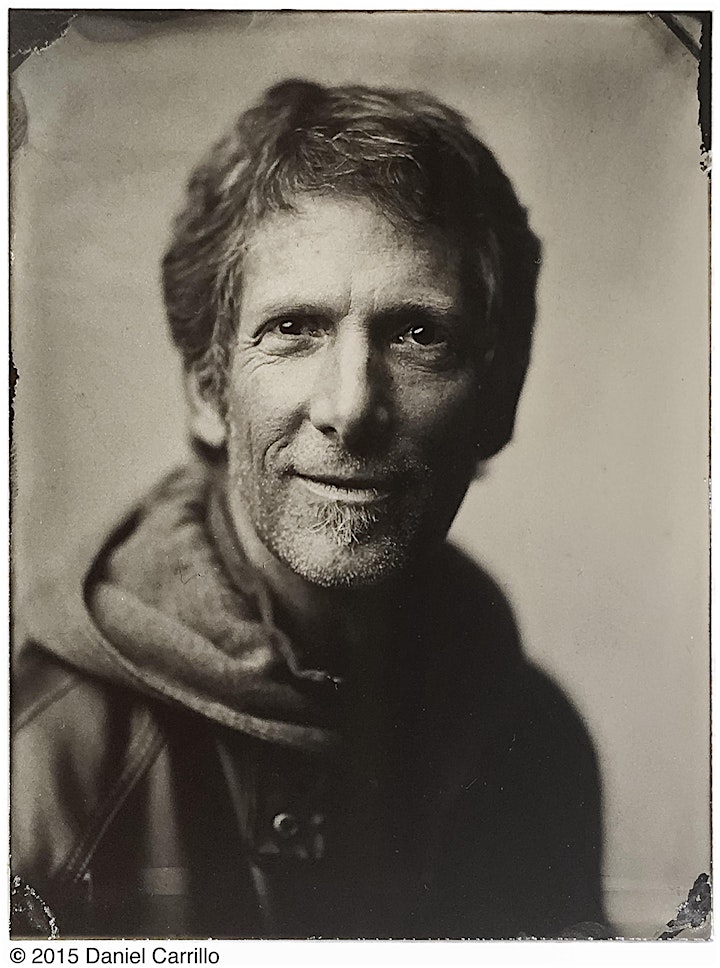 ABOUT REGISTRATION
By registering for this event, you also agree to receive future emails from Glazer's Camera on new products, services and promotions. You can unsubscribe at any time. Images captured during our events may be shared on our social channels, like Instagram and Facebook.
This event has limited space, as a result registration is required for each attendee, if you are planning to bring a guest, please register for them as well. 

If you are on the waitlist for this event, you will receive notification, via email, if a space becomes available for you.
PRICING, FEES & REFUNDS
In the event of a refund, Eventbrite Fees are not refundable. Eventbrite fees are only refunded if an event is cancelled.
Refunds are only available within 48 hours of a planned workshop or event. If you need to cancel, please do so in a timely manner so we can better serve all of our attendees and instructors.
Refunds are unavailable post event date.