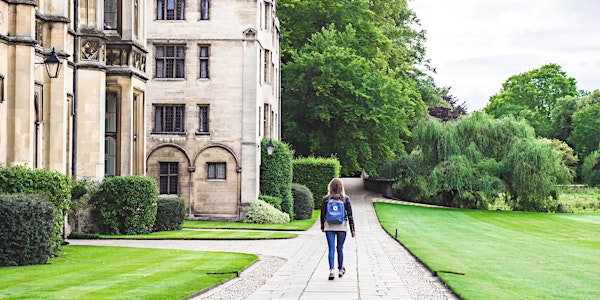 Expert Panel: Summer Opportunities for High School Students
Calling all high schoolers and families! Learn from experts on how to build your resume and explore your passions this summer.
Date and time
Wednesday, March 8 · 4 - 5pm PST
About this event
Our Expert Panel
Lisa Speransky is the founder of Ivy Tutors Network, a New York City-based education company. Our core belief is that education isn't one size fits all. That may sound simple, but understanding this concept opens the door to really enjoying learning. For 18 years and countless success stories — from learning to read to getting into the college of your dreams -- we've proven that personalized education can breed a love of learning that leads to confidence and to goal-crushing in all its forms!
Theo Wolf is the Chief of Staff and a founding team member at Spike Lab. He is a writer and educator with a background consulting for ed-tech startups and as a staff member at Cornell University. He has led teacher training workshops at the Dwight School, guest lectured at Cornell, and mentored students at entrepreneurship events across New York City. Previously he worked as a writer in Los Angeles. His plays and screenplays have been produced in New York and Los Angeles. Theo was born and raised in Boston and currently lives in New York City.
Kristen Tarantola brings more than 25 years collective experience in business, college recruiting, high school counseling, and college advising. She has worked with more than 800 high school students. Kristen's holistic approach focuses on identifying students' academic, cultural, and social needs through personality and career assessments. Her broad understanding of careers, colleges, and the student high school experience position her as an asset throughout the entire process, from career and college exploration to the development of comprehensive applications that highlight each student's success.
About the organizer
For 17 years, IVY has been the leader in subject help and test preparation, known for the best hires, knowledgeable service and reasonable pricing. We work with New York students to help them achieve their scholastic potential, retain knowledge, increase confidence, and receive higher scores on exams. Whatever the student's needs, we've been there, and we can share our expertise with you. In fact, thousands of families have counted on us over the years to provide professional and energetic tutors who are able to connect to students on a level parents and teachers cannot always reach.
Education is not one-size-fits-all. We offer a highly personalized service and that's one of the reasons it works so well. My promise to our clients is that we will find the right match for your child – your child will excel in school, have a deeper understanding of the coursework, have increased confidence overall and will learn valuable skills from an elite group of hand-picked tutors, skills that will carry him/her through high school, college and beyond.