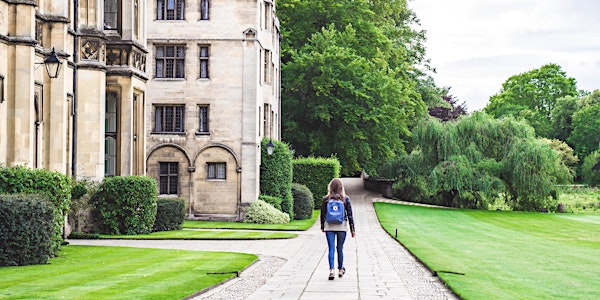 Expert Panel: Summer Opportunities for High School Students
Calling all high schoolers and families! Learn from experts on how to build your resume and explore your passions this summer.
About this event
Our Expert Panel
Lisa Speransky is the founder of Ivy Tutors Network, a New York City-based education company. Our core belief is that education isn't one size fits all. That may sound simple, but understanding this concept opens the door to really enjoying learning. For 18 years and countless success stories — from learning to read to getting into the college of your dreams -- we've proven that personalized education can breed a love of learning that leads to confidence and to goal-crushing in all its forms!
Lloyd Nimetz is the founder of The Spike Lab. He is a serial entrepreneur and startup investor who has been a founder of five for-profits and nonprofits in the US, Taiwan, Argentina and India. Previously he directed 4.0 Schools' education startup accelerator and before that was the co-founder of Dev Bootcamp NYC (parent company was acquired by Kaplan Inc in 2014). Lloyd went to Stanford University for his MBA, majored in Economics during his undergraduate studies at Williams College and was a Fulbright Scholar.
Kevin Newton is the founder of An Education Abroad, a company that helps Americans find their perfect degree program abroad. Since earning his Masters degree from the University of London, Kevin has helped students reduce stress while gaining admission to top universities around the world, all while often saving thousands of dollars.
Katie Miller is an education and admissions consultant who has been advocating for parents and children in public school education for the last 12 years, when her now 12th grader began kindergarten at P.S. 87 on the Upper West Side of Manhattan. Katie works extensively with students on essays and personal statements. She is currently serving as the Vice President of Middle School on the WESS Parents Association Board and is the co-Director of West Side Soccer League's High School Travel Program. Katie also acts as a consultant to a variety of youth arts organizations and sits on the advisory board for Her Story Mentorship, a female-led mentorship program with an emphasis on digital wellness and entrepreneurship. Katie graduated from Amherst College and received a joint J.D./ M.A. from Cornell Law School and the Fletcher School of Law and Diplomacy.