An Expert Panel in collaboration with FourthBrain on how AI improves business operations.
About this event
AI has significantly improved business efficiency and productivity. Whether you're an AI practitioner or a business leader, you have to consider:
What are the feasible use-cases of AI in your business?
How can AI improve the efficiency of your business?
How can you leverage the power of AI to scale your business?
Join us for a discussion from AI leaders to find out how AI is deployed at their companies and across industries.
In collaboration with FourthBrain, this event is part of our Expert Panel series. Featuring international AI experts, this series will highlight the latest trends, applications, opportunities, and challenges for technical and non-technical professionals looking to build an AI / ML career.
This is a virtual event. We will email you the online access link 2 days before the event. Or you can access the online event page after you log in to your Eventbrite account.
Can't attend live? Don't worry. We will send you a link to the recording sessions if you register.
Event agenda in PST: (*subject to change)
MC: Sandhya Simhan, Director of Marketing, DeepLearning.AI
4:00pm-4:40pm: Panel discussion:
4:40pm-5:00pm: Q&A (we will be taking questions from Slido)
About guest speakers:
Patrick Bangert directs the AI Engineering and AI Sciences teams at Samsung SDSA. The AI engineering team develops the Brightics AI Accelerator that provides distributed training and automated machine learning to speed up the creation of an AI model. The AI sciences team makes models and offers expert consulting services. Together they supply the full spectrum of AI model development backed by state-of-the-art technology and human expertise.
Greg Coquillo is a Technology Manager at Amazon whose passion for solving real-life problems, such as Operative Pricing for commodity-based products, has led him to deep dive into the world of AI. He's the Head of Global Expansion of Amazon's Private Brands through Safety and Compliance. Greg works with others to design predictive models that enhance decision-making and performance, leading to accelerated growth, reduced time-to-market products, and customer safety.
Anirban Deb is a people, process and technology leader in Data Science (Algorithms, Applied Machine Learning, Experimentation, and Advanced Analytics) with experience in building and leading high performing teams. He has17+ years in Data Science with 12+ years in Machine Learning and Data Science Leadership roles. He led the strategy, vision, research, and execution of data science roadmap and end-to-end algorithm-driven systems to solve high-impact business problems, as well as built and led organizations of 50+ data scientists including multiple levels of Managers. Anirban has multiple Advanced technology and business degrees in Machine Learning/AI, Statistics, Economics, and Operations Research. He has strong technical knowledge of Algorithms and Statistical Methods.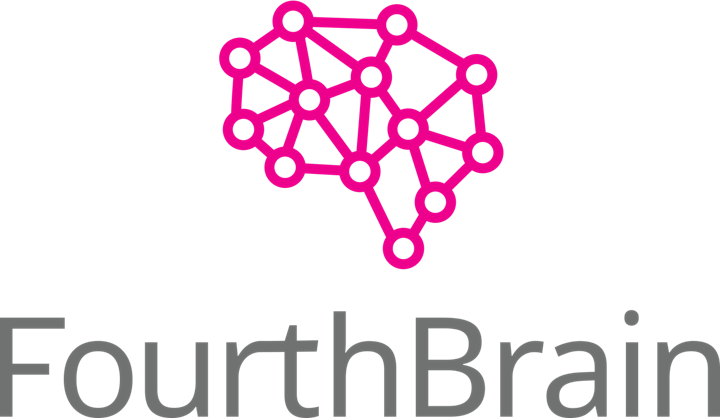 About our event partner FourthBrain:
FourthBrain creates accessible and flexible pathways to AI careers by training candidates with valuable practical and interpersonal skills.
Our Machine Learning Engineer program is designed with a flexible and practical curriculum, paired with hands-on projects that apply the concepts you've learned. You'll complete projects both on your own and in small groups. By the end of the program, you will be able to apply machine learning and deep learning methods in scalable, optimized solutions for production-ready environments. The final project deliverable will ensure transfer learning capabilities across data and platforms and benchmarking models and methods for current industry standards. The program is designed for students with a professional software background.
With our programs, you can join a career path that has been ranked as one of the best in the US, with the opportunity to learn next-generation artificial intelligence applications, theories, methods, and systems. We offer a hybrid online learning program that trains applicants to become Machine Learning Engineers.
Organizer of Expert Panel: Optimizing BizOps with AI