Description

Join our Trailblazers as they share their knowledge and answer your questions about their area of expertise!
Once a month we will meet to discuss an area of personal or professional growth based on the knowledge of one of our amazing Trailblazers!
These events are a fantastic way to network while gaining valuable knowledge on a variety of topics. Each Expert Friday event features a different speaker. They present a short intro into what they do and who they help, and then we ask as many questions as we like and discuss.
THIS MONTH'S TRAILBLAZER IS: Jill Valentine - Transformational Travel Coach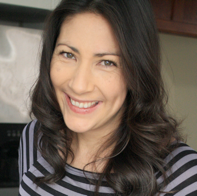 Jill Valentine is a co-founder of UGO Travel for Change, founder and author of Dare to be a Dandelion, and a pioneer in the transformative travel arena. As a Transformational Travel Coach Jill harnesses the innate powers of travel and volunteerism as tools for sustainable personal and global change. A passionate humanitarian, volunteerism specialist and world traveler, she lives by the words "Make it happen!"
EVENT HOUSEKEEPING:
~ This is a free event however we ask that participants at mininum purchase a beverage to support the venue.
~ We understand that plans change so if you are no longer able to attend please take a minute to update your RSVP to NO so that others may attend.
Thanks xo