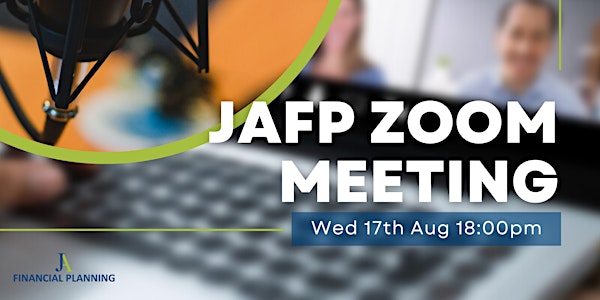 Expert advice talking about how to maximise your pension fund.
J.A. Financial Planning Ltd - Talking about Pensions
About this event
Jak Ali is the founder and Managing Director of J.A. Financial Planning and has vast experience in advising clients with their financial planning.
Jak offers bespoke tailor-made financial planning advice and likes to build close relationships with clients and their families. Jak is particularly experienced in complex financial planning, inheritance and estate planning and takes a holistic approach to all aspects of financial advice.
The areas Jak will be dicussing is Pensions:
- Retirement Planning (including specialist knowledge of TPS & NHS pensions)
Our retirement planning advice and services give you the help you need to make the most of your retirement opportunities.