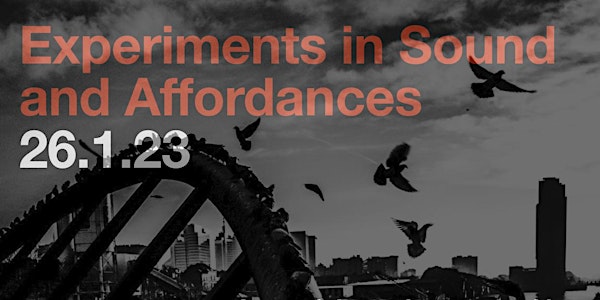 Experiments in Sound and Affordances
Experimental sets by Dhangsha, plus guests Lucia H Chung and Adam Denton. Followed by a Big Noise Improvisation
When and where
Location
The North London Tavern 375 Kilburn High Road London NW6 7QB United Kingdom
About this event
The Chaos? series makes an exciting start to 2023. Chaos?@theNLT regular Dhangsha returns as this month's featured guest to curate an evening of experimental noise-based sound. The affordances provided by electronics creates the theme for the evening, which ends with a structured improvisation using visual images as tinder for the experimenters.
The evening will start (7pm prompt) with sets from guests, Lucia H Chung and Adam Denton, before a 30 minute set from Dhangsha.
To close the evening a strucutred improvisation, using visual images and led by Dhangsha and Audrey Riley is open to all listeners to particpate, or just to hear.
Images by Dhangsha.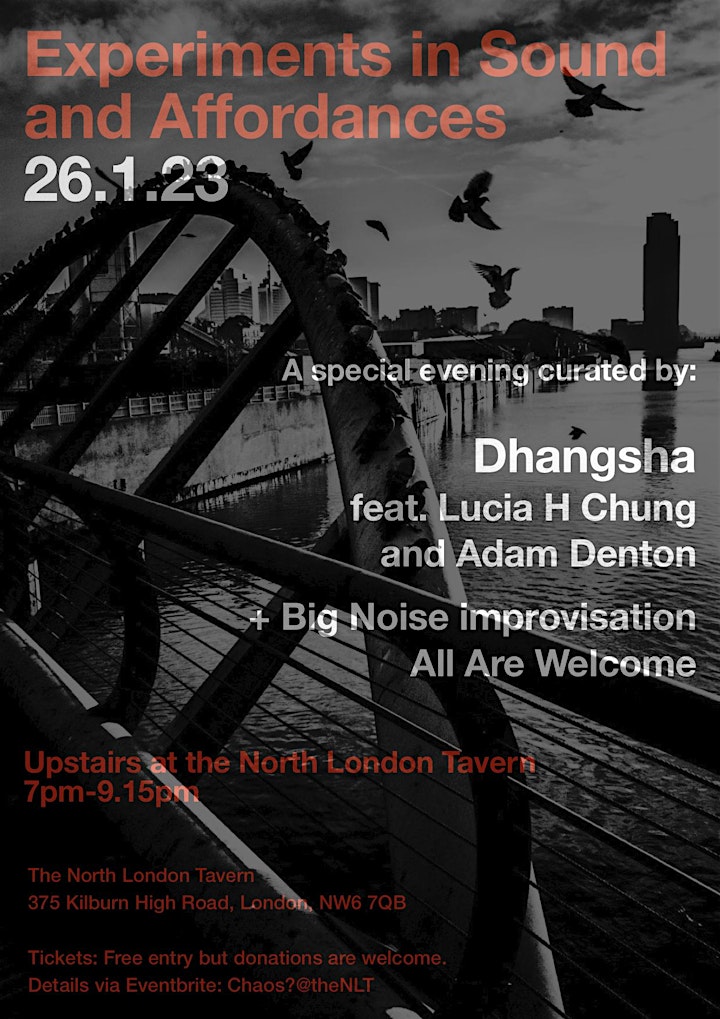 DHANGSHA creates a kind of 'mutant dancehall' - dark, edgy soundscapes where cyclical noise and distorted Alien motifs evolve over sparse but heavy beats. His remit is to explore minimalism, repetition and fragmentation in sound. Using little more than a Digitakt, Rat distortion pedal and an Acidbox filter, he attempts to emulate the sound of broken speakers / windows reverberating at a warehouse party / the vibe of frenetic jungle radio transmissions. Dhangsha is the electronic project of Aniruddha Das. His remit is to explore minimalism, repetition, and fragmentation in sound. The name "Dhangsha" is from Bengali for 'destruction,' relating not only to the use of a RAT distortion pedal to give the illusion of damaged speakers, but a de-construction of ideas that do not have the best interests of people or communities at heart.
https://dhangsha.bandcamp.com/album/future-tense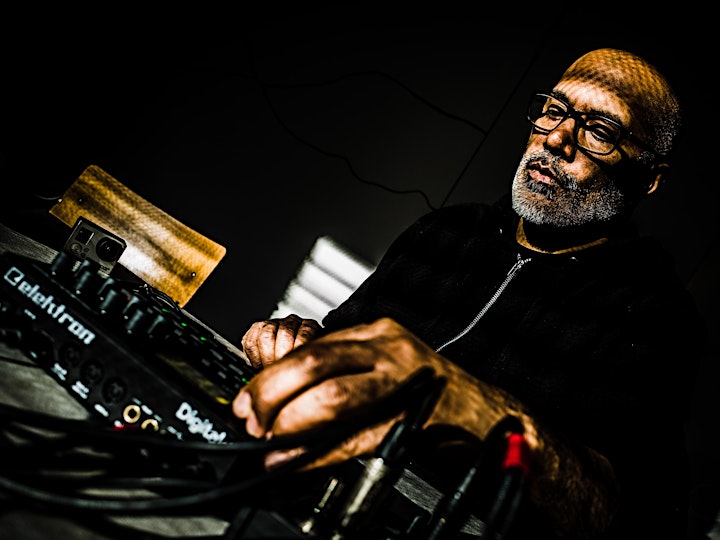 Taiwanese experimental artist based in London. Performs and releases music under the alias 'en creux' where the sound creation springs from their fascinations in noise generated via feedback on digital and analogue equipment, and their role as a 'mediator-performer' in the multifaceted relationship between the sonic events incurring within the self-regulated system.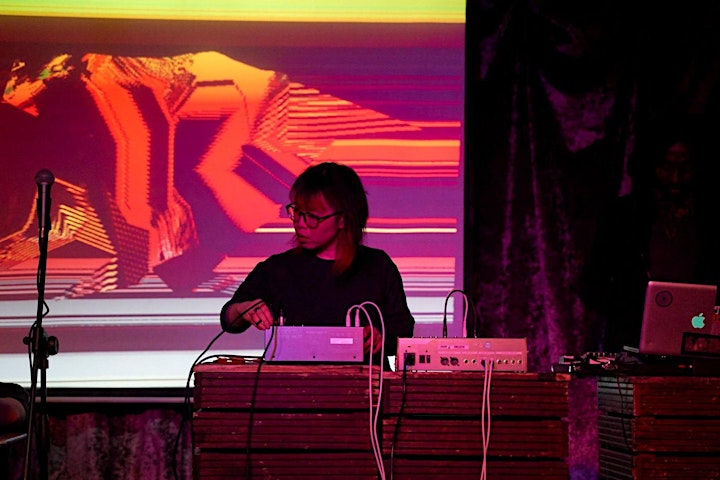 Adam Denton works as a sonic artist-writer-researcher-etc and currently lives in northwest London. Recent and ongoing projects include SW1n-Hunter (solo noise), The Old Police House (2013-2021), an experimental house venue in Gateshead UK and most recently the Abandonment (2022) sonic research project in Slemani, Kurdistan, with a wide range of collaborators including Mariam Rezaei, Hardi Kurda, Dror Feiler, Elvin Brandhi and Gustav Thomas.
Links:
https://opaltapes.bandcamp.com/album/aliasing-the-empty-face (2021)
https://tribetapes.bandcamp.com/album/trust (2022)
01Place: Helix and it's Double (2021)
https://m.youtube.com/watch?v=Cozm3xTmZZo&feature=emb_logo