Looks like this event has already ended.
Check out upcoming events by this organizer, or organize your very own event.
EXPERIMENTAL SHORTS BLOCK

Friday, April 4, 2014 from 7:00 PM to 8:30 PM (EDT)
Event Details
As part of our 10-day celebration of the moving image, the Atlanta Film Festival proudly presents the Experimental Shorts Block (65 min); programmed by Christina Humphrey.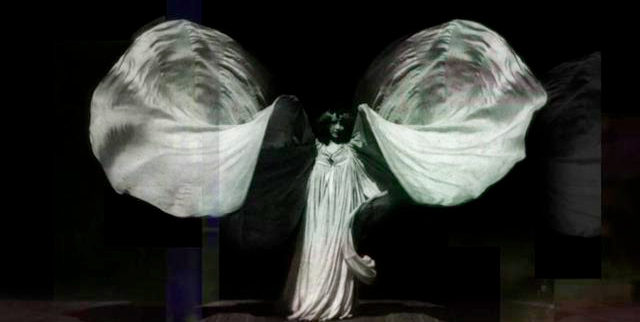 SCREENING DETAILS
Location: 7 Stages, Main Stage
Seating Time: 6:30PM (7PM showtime)
Price: $10.00
Run Time: 65 minutes
Line Information: Ticket buyers will be admitted into Priority Seating Group B; a greeter will be available at all ATLFF venues to guide you to the correct line.
After Party: All ticket buyers & pass holders for screenings on April 4th, 2014 are invited to our after party at Ponce City Market (675 Ponce De Leon Ave, Atlanta, 30308), kicking off at 9PM. Please bring your ticket stub for admission.

PROGRAMMED SHORTS
Between Regularity and Irregularity
Masahiro Tsutani – Japan - 7:50
 – Nature creates the glow of light and the beauty of a shape in a chaotic worldview of finely-detailed images filled with light.
End, End, End
Jonathan Rattner – USA - 8:46
 – "End, End, End" is an experimental short on the fragmentary nature of thoughts, memories, and emotions.
On Loop
Christine Hooper – UK - 5:00
 – Four in the morning, crapped out, yawning.
Saturar
Joshua Winters – USA - 1:35
 – The film in which a man is squirted with ketchup and mustard.
Close the Lid, Gently: A Home Document Scan
Ariana Gerstein – USA - 5:30
 – A video made entirely from 2 home desktop scanners- one a photo scanner, the other a refurbished low end document scanner. Each has it's own texture and sees the domestic environment in it's own particular way, one scan at a time.
Déjà-vu
Jean-Guillaume Bastien – Canada - 4:00
 – Five women share a sense of deja-vu.
Black Box Recorder
Abinadi Meza – Mexico - 2:21
 – A film about memory, time and the streams of images that form our consciousness.
Inversion
Linda Fenstermaker – USA - 12:00
 – "Inversion" creates an open space for female consciousness, embodying intimate dialogs between filmmaker, camera and subject.
Dancing Glitch
Michael Betancourt – France/USA - 2:30
 – "Lumiere vue no. 76" (1896) of choreographer and dancer Loie Fuller, whose Serpentine Dance was an early inspiration for Cubist abstraction, provided the original source material for this visual music work.
Malaria
Edson Oda – USA - 5:32
 – The story of Fabiano, a young Mercenary who is hired to kill Death.
Listen
Monteith McCollum – Sweden/USA - 10:00
 – A short film made as part of a collaboration of works curated by Slamdance Film Festival, "Listen" examines shortwave radio as a technology that can be utilized not only for communication, but also abstract sound art. 
 
For trailers and additional information regarding the Experimental Shorts programming, please visit the block's home on our festival website here. 
 --------------------------
Christina Humphrey is the Atlanta Film Festival's Short Film Programmer; she lovingly curated each of these films, out of over 2,000 submissions from 20 different countries, for our 2014 festival audience and filmmakers. 
-------------------------- 
ADDITIONAL FESTIVAL INFORMATION 
Oye! There's more?! Yes, but just a little. 
MEMBERSHIP INFORMATION
Whether you're interested in a casual festival experience, or an all-out access-all kind of experience, we have an affordable option for you. Even if your plan is just to see a couple movies, you might find that our MovieHopper Card is well-worth the $50 investment.
At $50, if you attend (5) screenings, your investment is fully paid for; and even if you don't attend (5) screenings during the festival, your MovieHopper card comes with a year-round membership (includes discounted and free screenings, workshops, and events).
Click here for further badge, MovieHopper Card, and membership details.
HELPFUL LINKS
Atlanta Film Festival -- Our main festival website; everything about everything is here!
Box Office FAQ -- Ticketing, membership, and box office questions, answered.
Membership Information -- Save money, see movies. Become a member today!
SCHED -- View our online schedule, purchase your tickets; all from one location, on your computer, or from a mobile device.
REFUND POLICY
All festival sales made online, or at the festival box office, are final upon purchase. If you have any questions regarding this matter, please contact our box office personnel using the information provided below. 
CONTACT OUR BOX OFFICE 
At all festival venues, box office will open 1-hour before the first screening of the day, and will close 30 minutes after the last screening of the day commences.
Our box office team loves texts -- for the quickest response to your inquiry, send us one!
Text/Call: 470-296-0170
Email: ticketing@atlantafilmfestival.com 
Messages left by phone, email, and/or text, outside of the box office hours, will be answered upon the next box office opening.
-------------------------- 
Stay up-to-date on all festival happenings and contribute to the social experience of other festival-goers by using our #ATLFF hashtag! Everyone here at Festival Headquarters loves photos and can't wait to see your favorite festival moments!
Thank you for supporting our local film community and the Atlanta Film Festival!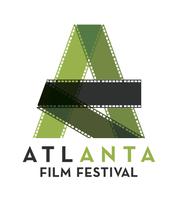 Organizer
Atlanta Film Festival
The Atlanta Film Festival is a membership-based 501(c)(3) arts non-profit with a mission to lead the community in creative and cultural discovery through the moving image. ATLFF presents a diverse slate of year-round offerings for film-lovers, filmmakers, and industry professionals.  Year round programs —screenings, parties, panels, workshops, and other educational events –provide a forum for building the community of film lovers and film supporters.  By bringing audiences and filmmakers together, the Festival has the opportunity to broaden the perspective of both artists and moviegoers. 
EXPERIMENTAL SHORTS BLOCK