Join in for a two-day journey into the world of Persian calligraphy and experience the traditional art of handwriting.
About this event
This class is tailored mostly for beginners but open as well as for those with previous experience who want to improve their handwriting skills.
Hands-on sessions will be combined with on-site demonstrations, live feedback, short informal lectures and Q&A
Nastaʿlīq script is traditionally the most predominant style in Persian calligraphy. It was developed in Iran in the 14th and 15th centuries. The script is well known for its fluid style. It has short verticals with no serifs and long horizontal strokes.
Nastaʿlīq remains very widely used in Iran, Pakistan, India, Afghanistan and some other countries for written poetry and as a form of art.
MORE INFO: https://studiohomami.com/ZURICH
https://www.facebook.com/events/351773845446693/
________________________________________
LEVEL: Beginner
LANGUAGE: Persian & English
(Proficiency of Persian language is not required for this workshop)
DATE: May 18 and 19, 2019
DURATION:10 hours
SCHEDULE: 13:00-18:00
- Tea/coffee and snacks will be provided.
>>>>> Limited Capacity <<<<
Visit and register at https://studiohomami.com/ZURICH
or Email: StudioHomami@gmail.com for registration.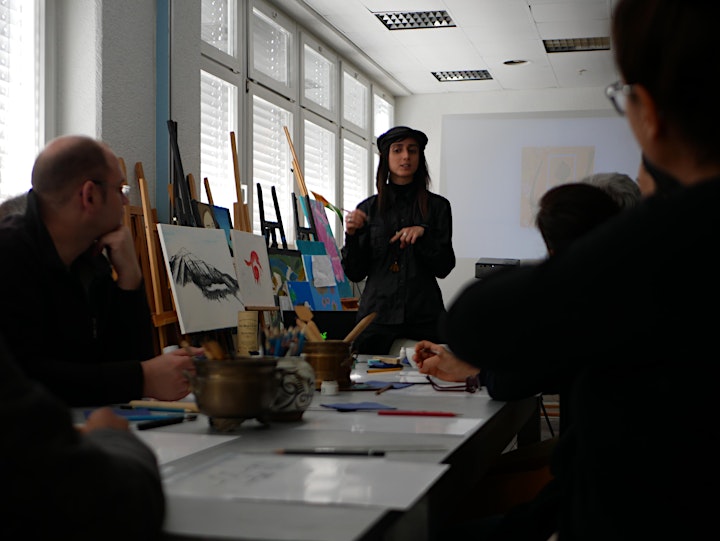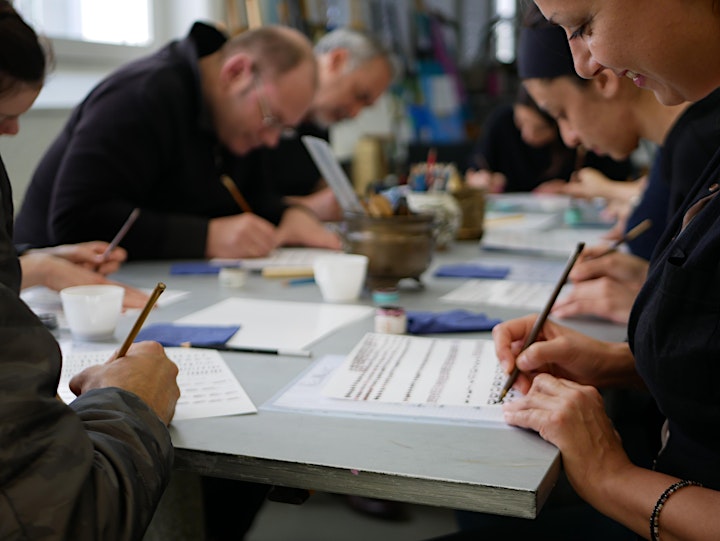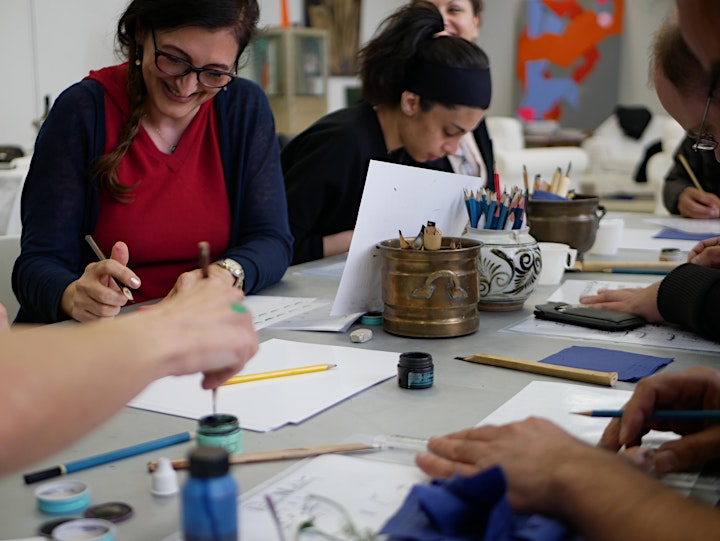 ++ WHAT YOU WILL LEARN ++
Day 1:
History, Theory, and Technique
- Some good old history and theory
- Learning the writing technique: the lettering design of the Persian alphabet
In this session, we will start to write our first "A" to "Z", with 75% of the class dedicated to practice and 25% to theory.
Day 2:
Produce Your Own Work
- Finishing the remaining alphabet from day 1
- Learning to write your own name.
- Learning about form and composition across Persian calligraphy scripts
- Developing your own compositions
+++++++++++++++
ABOUT THE INSTRUCTOR
Sahar Homami is a calligrapher and digital artist based in Berlin. Born and raised in Tehran, she was trained in Persian calligraphy from a very young age and acquired the Mastery level in Persian calligraphy by the age of 18. From 2009 - 2015 She was the representative of the Iran Calligrapher's Association of North America in Montreal where she was regularly holding workshops and official exams. Since in Berlin, she has researched and focused on both digital and analogue art creations, developing new approaches in modern calligraphy.
https://www.instagram.com/kashf_o_shohud/
_________________________________________
++++++++++++++++
ADDITIONAL NOTES
Cancellation Policy:
To ensure participant attendance, if you have registered for the workshop you must cancel your booking at least five days before the workshop for a refund
INTERESTED IN THIS WORKSHOP BUT THE TIMING DIDN'T WORK FOR YOU?
LET ME KNOW! I WILL LET YOU KNOW WHEN THERE WILL BE A NEXT WORKSHOP.
contact: StudioHomami@gmail.com
See you soon