Description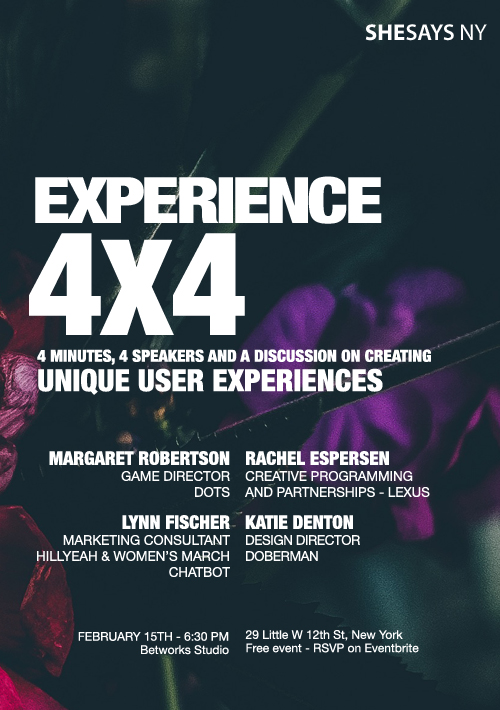 Hello!
This February we're going to try something different to spice up your post-Valentine's day.
We'll have 4 speakers tackling one theme from different angles.Then the audience gets to ask 4 questions until we move on to the next speaker. You'll leave this session armed with one killer tip on how to create great user experiences.
From design, to bots to games we'll discuss what makes user and brand engagement irresistible.
SPEAKERS
Margaret Robertson - Game Diretor at DOTS
Lynn Fischer - Marketing consultant - Hillyeah chatbot and Women's March chatbot
Rachel Espersen - Creative Programming and Partnerships - Lexus
Katie Denton - Design Director at Doberman
Cocktails and networking /

6:30 pm – 7:00 pm
Talk and Q&A /

7:00 pm – 7:45 pm
More cocktails and networking /

7:45 pm – 8:30 pm
The SheSays team