Description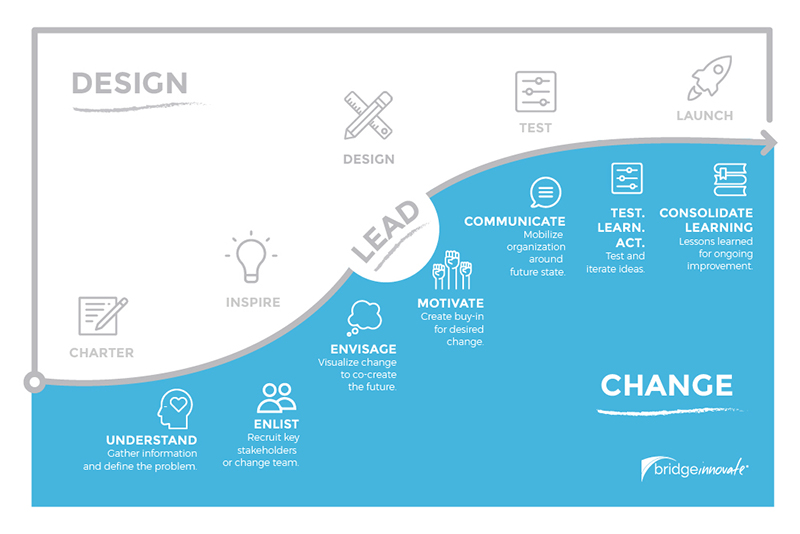 The best way to learn how to implement change management properly is to practice.
The ExperienceChange™ workshop is a ½ day expert-guided simulation experience designed to teach you the essentials of successful change. In this simulation workshop, leaders and managers roll up their sleeves and tackle a change project for Global Tech who is facing a major change to expand from the military market to the commercial market.
The team's challenge is to design an organizational change plan to achieve 60 percent buy-in with a set budget and limited timeframe. The ½ day session is fast-paced and highly interactive. Participants leave with a foundation for mobilizing change within their organizations.
ExperienceChange™ is anchored in the best change models fusing concepts from Kotter, CAP, ADKAR, and ODR (Conner Partners). To learn more about how the change models that have informed ExperienceChange, download this PDF.
Participants widely consider this simulation to be the industry standard in change management learning:
"The ExperienceChange™ simulation creates a fun and interactive way to teach participants how to more effectively lead change - which is one of the most important leadership competencies. Specifically, they walk away knowing how to use a change model, spend time planning for change, and the importance of buy-in." - Joanna Kirke, The Refinery Leadership Partnership
"Mistakes teach us a tremendous amount, and we tend to remember them. The simulation lets you make mistakes without any real cost. And if you make them here in the program, you are less likely to make them on the job." - Nancy Rothbard, Professor of management at The Wharton School
Take the first step in harnessing change for growth.
---
Session Schedule:
7:45 a.m. Coffee and Registration
8 a.m. - 12:00 p.m. ExperienceChange™ Simulation Workshop
12 - 12:30 p.m. Optional lunch


---

Registration fee: $325 per person
Group rate: $300 per person for 3 participants or more.
Take the first step in harnessing change management for growth. Register now.