Description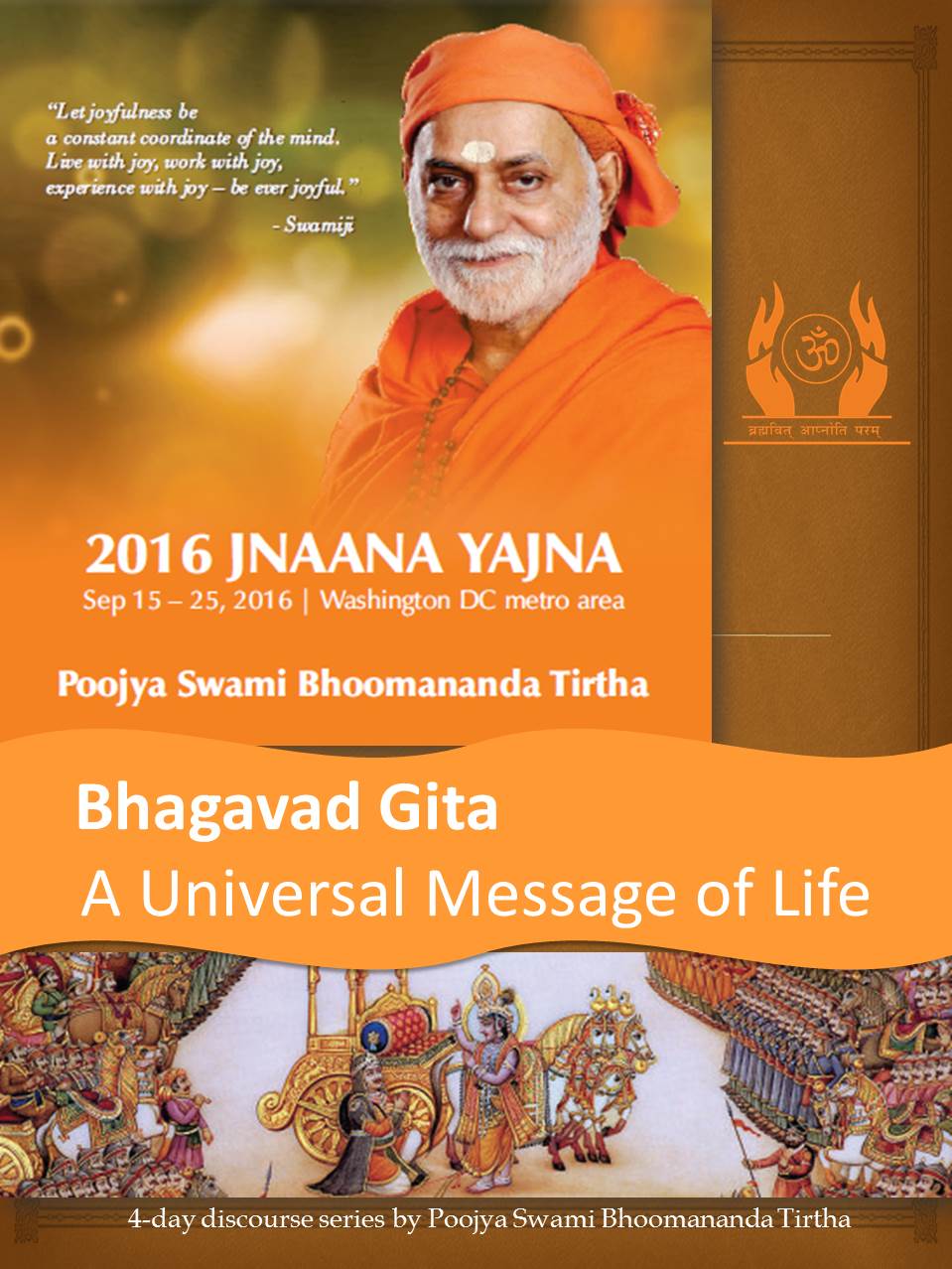 Experience the Yoga of Knowledge with Swami Bhoomananda Tirtha, the renowned Spiritual Master from India.
Declaring Bhagavad Gita as an administrative gospel in lieu of a religious one, Swamiji enlighteningly provides seekers with an analysis that will compel anyone to probe into its relevance and import. Swamiji delves into how the dialogue of Bhagavad Gita encompasses all situations, challenges, and stages of human life in the world. Swamiji's exposition enables individuals to understand that the Bhagavad Gita's relevance extends to all members of society from solitary ascetics to retired persons to the young and energetic involved in active worldly life, delineating how internal enlightenment and external involvement can go together. We encourage you to avail of this unique and rare opportunity to gain eternal and universally applicable insights that bring joy,fulfillment, and success to all who apply these truths.
Programs will give an opportunity for participants to understand the spiritual truth at a deeper personal level. Attendees will find how spiritual wisdom enriches and empowers their inner personality in every walk of life, enabling each to assimilate all impacts from the world and thereby get elevated and expanded every time. This will be an excellent opportunity for householders, executives, young professionals, managers, students and entrepreneurs to learn about applying spiritual practices to empower and enrich one's personal and professional lives.
All are welcome ! We are looking forward to your participation.
Watch Swami Bhoomananda Tirtha's speech about " Decision Making ". Click the image below.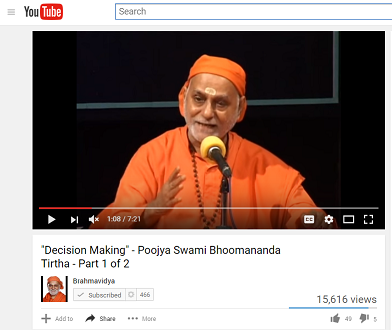 Preview of books authored by Poojya Swami Bhoomananda Tirtha