Experience the REAL JEWISH EVENT of the SEASON. "MAZEL TOV BESHERT FEST"

Sunday, December 24, 2017 from 5:30 PM to 11:00 PM (EST)
Event Details
Experience the REAL JEWISH EVENT of the SEASON. "MAZEL TOV BESHERT FEST"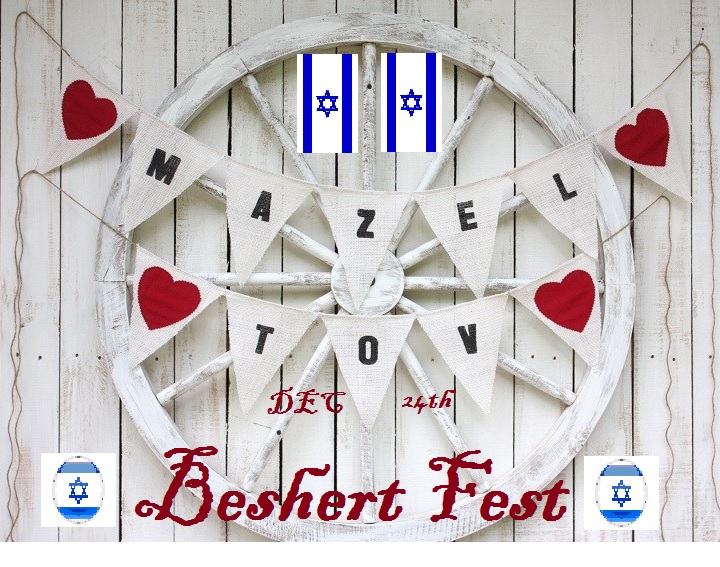 Are you tired of the usual "Gefilte Fish, Matzo Ball, Falafel Frenzy or Hava Tequila"

?
Then, we offer you
"Mazel Tov Bashert Fest"
Ages 25 to 39
& 
40 to 55
Attend our event that is primarily intended for the Jewish Community of the DC, MD and VA. It will offer unlimited amount of Asian food, drinks as well as a lot of exciting themed activities. And you might even meet that special someone to welcome 2018 with. 


                         END OF THE YEAR JEWISH BASH
All other "Jewish Food" Themed Events at this time of year don't incorporate the actual food they promote in their event. Our event does not include a specific Jewish Food theme, but our unlimited food is as advertised.
When: Sunday, December 24th, 2017 at 5:30 pm – please arrive on time, it is highly recommended to be early (5:30pm check in time)
Where: Hibachi Sushi Supreme
 8 Bureau Drive
 Gaithersburg, MD 20878
 Diamond Square Shopping Center in Gaithersburg
How to Get There: GPS can help. Plenty of parking spaces will be available. Diamond Square shopping Center is the landmark.
                       THEME NIGHT ALL THROUGH THE EVENT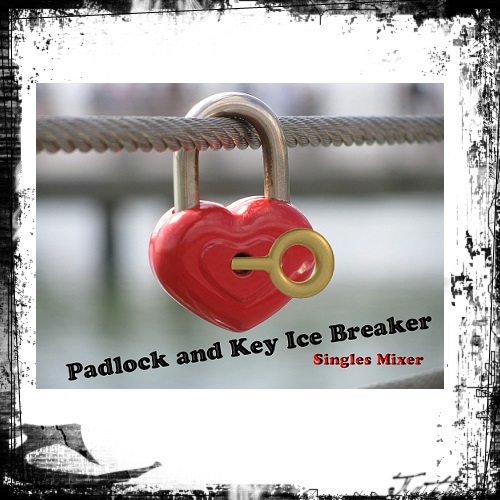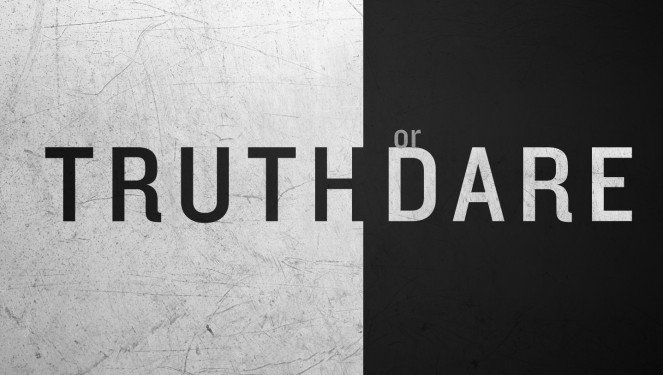 Event Details:
·        

Please arrive early – our event will start promptly at the designated start time.
·       

 

If you arrive late, you may not be able to attend the event. You will also not receive a refund. Adding another person after the event starts disrupts the partner rotation and distracts all participants.
·    Ticket is non-refundable. If we postpone the event, we will send a Voucher to every paid participant that can be used for any upcoming evnts of your choice.
·      Ticket is transferable to the same gender if you cannot attend – please let us know in advance.
 

Have fun

–

no need to be nervous. It is a relaxed way to meet Jewish people in the area and potentially your Beshert.


Why this Singles Mixer?
·

        
Are you tired of online dating?
·

        
Do you face challenges meeting quality and relationship-minded people?
·

        
Would you like to have an opportunity to meet several people all in the same night? 
·

        
Are you ready to try something new?
We decided to regroup all Jewish Singles into ONE location for our End of the YEar Jewish Bash which will cover age group 25 to 55 years old. Everyone will have the choice to mix and mingle with whoever they want, or just hang out in their respected age group. Really up to everyone. Want to expand your network of Jewish Professionals? Come to our event and celebrate the end of the year bash with the Jewish community. All Jewish temples will be notified about this event and publicized at every temple in the DMV area.
 When did it all begin?
   I can't really believe it been over 12 years that I have worked in getting singles together to meet and mingle. For the past several years, many singles have gone sick and tired of online dating and the many disappointments. Our events eliminate drastically the possibilities of fake online pictures, dating scams, lies and deceptions (at least to a minimum). We focus primarily in making our events fun and as least intimidating as possible. Our ice breakers alleviate the stress in meeting a bunch of strangers in one evening. 
Finding that perfect mate is on many people's to do list, although, many of the people that are single are so busy making ends meet that it can hinder their search. Online dating used to be very popular, but it lacks the personal touch that meeting people in person has. There is a rise in the interest in our singles mixers and using speed dating as a vehicle to make our events as fun and successful as possible to possibly meet your soulmate. 
You will have a fun night. Just come out and try it!!!
FACEBOOK EVENT LINK
https://www.facebook.com/events/555604111494098

                                                       Our Customer Testimonials:
"Thank you so much for organizing this event. I was so nervous but it ended up being so much fun. I cannot wait to receive my matches. "
-Joselyn, Vienna, VA
 "It was my first time and I did not know what to expect. To my surprise, most of attendees were first-timers as well. Dan was a wonderful host and I cannot thank him enough for organizing these events. "
-John, Potomac, MD
" I had a blast last night at the Speed dating event by Lightning Speed Dating.  Everything was so organized and the energy for the event was open and fun, which made conversations and connecting so much easier.  Unlike a disappointing prior speed dating experience which I had with the company- Prosinthecity- last night's event was so much better. I highly recommend Lightning Speed dating."
-Kevin H, Potomac, Md
For more reviews, please check our Yelp profile  at https://www.yelp.com/biz/lightning-speed-dating-services-gaithersburg
Please contact us if you have any questions.   Direct number is 301 3251550
IMPORTANT NOTE: Portion of the proceeds from this event will be donated to St-Jude Children Research Hospital. We are proud to participate in this great cause to help children feel better through their cancer treatment. St-Jude never charges for any medical treatment. We are here to help. A portion of the proceeds from all our upcoming events will go to the Cancer research.

Save This Event
When & Where

Hibachi Sushi Supreme Buffet
8 Bureau Drive
Gaithersburg, Md 20878


Sunday, December 24, 2017 from 5:30 PM to 11:00 PM (EST)
Add to my calendar
Organizer
Lightning Speed Event Services.
LightningSpeedevents.com is a conglomerate of several business entities including, but not limited to:  lightning speed networking, lightning speed funding, lightning speed seminars, Lightning speed Singles Mixer, lightning speed friending, and finally, lightning speed entertainment. We strive to provide great quality service to all our customers and participants.
Our most popular branch, Lightning Speed Singles Mixer, provides quality singles events to all residents in the DMV area, covering all religions, denomination, and race. With over 12 years experience organizing these kind of events, we have gained great reputation among the participants in the DC, Maryland and Virginia singles. We are proud to offer quality events to all residents.  
We constantly better ourselves by coming up with great themes for our singles events, such as Nuts and Bolts, Singles "Bingo", Padlock and Key, Wine testing Singles Mixer, Outdoor events and activities (paintball war games, fitness competition, rafting, hiking) for Singles and so much more) to keep all our singles entertained and wanting to attend more of our events. Everything you see during our events is based on a blend of ideas that brings uniqueness to our singles parties.
 We have a state of the art software that offers accurate matches to all participants. Unlike other singles event planner in the area, we personally provide a White glove services when it comes to making sure that all your selections are inserted into our system by taking your  scorecard back to our office, analyzing the data, and sending you the matches the next day. 
Unlike other event planning companies who focuses more on the quantity of singles events organized every month, we noticed a very low attendance at these events and many of them leave these events with negative experience..We limit our events to 4 times a month, so we can attract greater quality of people with great turnouts. We prefer creating a more intimate event for all participants, as quality is more important than quantity. We focus more on making these events fun, exciting, and catering to specific age group to avoid mixing seniors with juniors age group. We make sure that everyone is happy and stays engaged until the end of the event. Our events offers food and drinks in the price while many others are more expensive and offers nothing. 
 I would liike to primarily thank my AMAZING staff that helps me make all these events remarkable, fun and memorable for all the attendees.
Dan, Marketa and Adam: Jewish Singles events
Lisa Marie: For all the Christians single related events
Bruno and Ginger: For all the LGBT based events, 
Andrea: For all the younger crowd of singles guys and gals looking to meet the special someone.
Angie: For all the 40+ crowd of singles
Steven and Ken: For all the health activity based events,including outdoor activities, hiking, rafting, fitness competitions, paintball war games, and so much more.
Kim and Zack: For all the college and university events planning singles meetup.
Sandra: For all African American related singles events planning
Karla and Jane: Working on seminars and workshop about dating and relationships
Sally: All events related to Young adults programs.
Our goal is to provide you a full service event that will cater to all members and make it fun and exciting for you. We look for the venues, Emcee the event, take care of the matches and send email to all the participants who have successfully been match with the right person. Let us have fun and meet your significant other with Lightning Speed Singles Mixer.

Company name: Lightningspeedevents.com

URL: www.lightningspeedevents.com
Experience the REAL JEWISH EVENT of the SEASON. "MAZEL TOV BESHERT FEST"