| | |
| --- | --- |
| Experience More EASE In Your Business ~ Playshop with Janet Caliri | |
Event Details
Would you like to have more ease in your day to day operations and business? 
Are you currently going through a business  or personal change that is having an impact on your productivity, focus and joy? 
Are you feeling the struggle and resistance with what is not working?  Feeling burnt out?
Our struggle is the cause of our SUFFERING, in that we are fighting what is! Arguing with life is futile! This behavior leads to decreased productivity, as we are HIJACKED by our emotions and past choices - This is what we call our CONDITIONING. 
 Would you like to RISE OUT OF that suffering and BE FREE OF your conditioning??
REGISTER NOW for a Spring Special of just $97 ($199 value)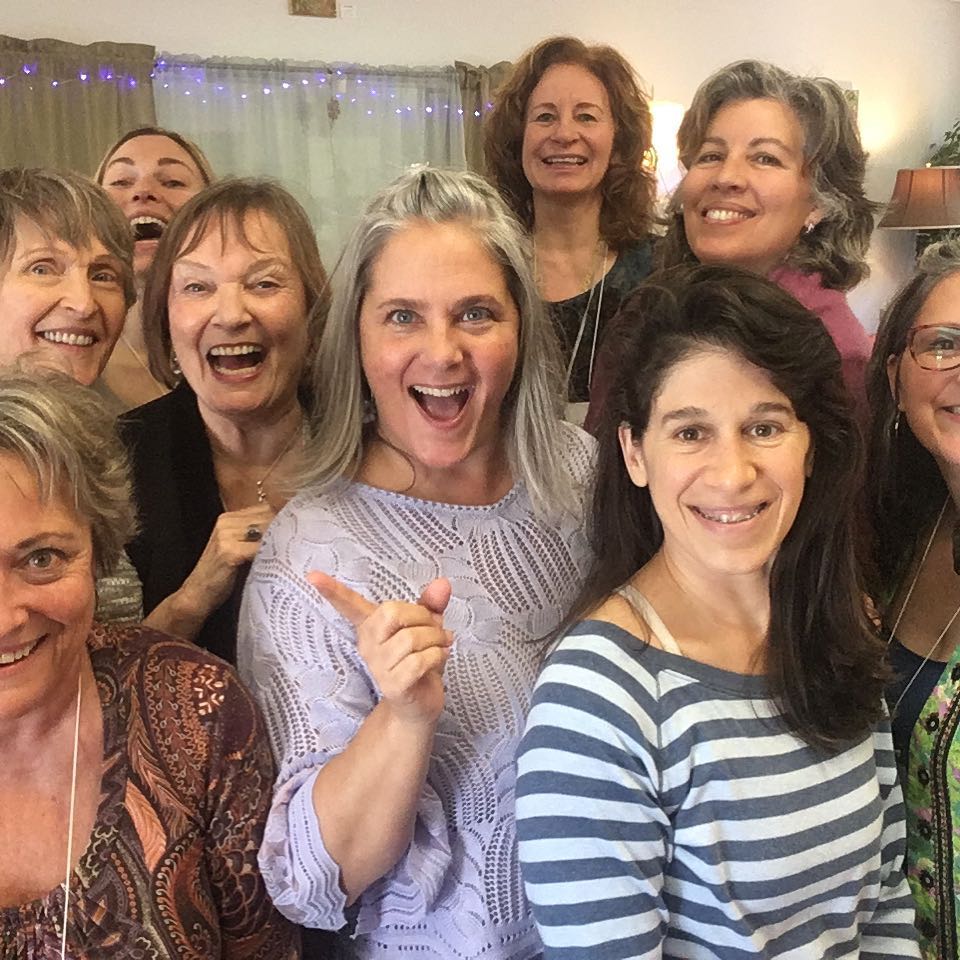 PUT YOUR SMART PHONE TO WORK FOR YOU, YOUR CLIENTS AND PROSPECTS!
In this playshop you'll:
* Confidently meet conditions that trigger resistance and tension
* Easily increase your productivity and vitality
* Communicate more effectively and confidently
* Learn to easily diffuse emotional triggers
* Be present with your prospective and current clients
No one succeeds alone!
The STRONGER THE HABIT & CONDITIONING, the LESS MASTERY we have over our mind and choices.
We tend to make MISALIGNED choices and actions when our stories and narratives are unconscious. Self awareness is key to productivity, ease and growth of your business. Given the brain hates change, we must compensate in order to create effective change! 
What is needed? Consistency, Repetition, Accountability and ongoing Support.  According to research, "if you do not measure and report your progress, then you're probably not making much progress at all. According to Pearson's Law — when performance is measured, it improves; when performance is measured and reported, it improves exponentially.  
A life long change requires 90 to 265 days of repetitive behavior, thinking, action.
REGISTER NOW for a Spring Special of just $97 ($199 value)
Two DATES:
Friday, May 10th, 9:00am-1:00pm
Thursday, May 23, 9:00am-1:00pm
LOCATION:
Songbird Community Healing Center
8299 Old Redwood  Highway (green building downtown)
Cotati, CA 94931
For more information, contact Janet Caliri at 323.252.0963 or janet@janetcaliri.com
Have questions about Experience More EASE In Your Business ~ Playshop with Janet Caliri?
Contact Janet Caliri
When & Where

Songbird Community Healing Center
8299 Old Redwood Highway
Cotati, CA 94931


Organizer
Janet Caliri is a creative, energetic and sought after speaker and coach who brings her innovative and playful process to both private clients and  audiences across the nation. Both clients and event participants laugh, wonder at her events laugh, wonder and explore their childlike curiosity as they discover the keys for ease in life transitions. They examine the role of images for effective change and walk away with the tools to go from Stress to Ease, Fear to Personal Power, and Anxiety to Productivity in their own life transitions.
Janet's mission is igniting human potential. She combines her passions and experience in cardiovascular radiology, professional photography, certified life coaching, published author and trained artist teacher as the foundation for her methodology, Visible Transitions. 
Ms. Caliri is not only the founder of Visible Transitions; she is a product of her product having overcome her own overwhelming transformations. Real change happens as Janet introduces childlike wonder into her dynamic work as participants discover the secrets to building bridges from where they are to where we want to be.