Meditation can be easy, fun & joyful. Give it a try?
About this Event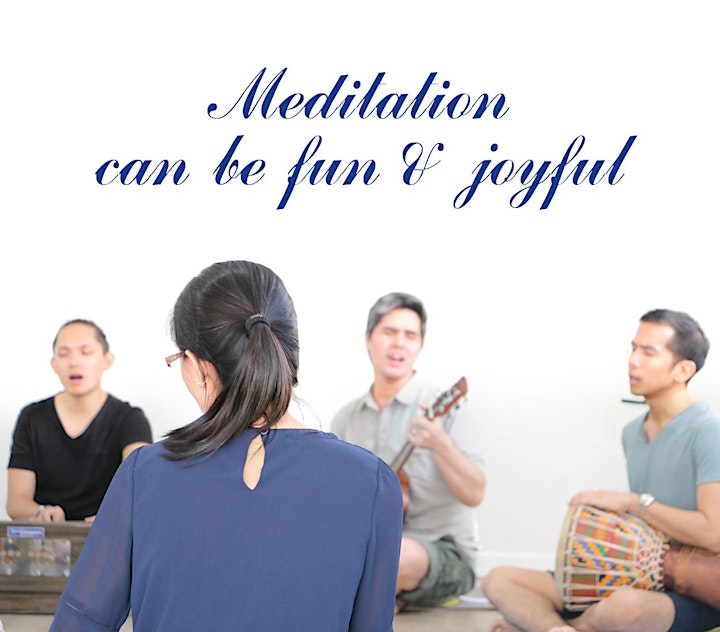 You will get to learn practical breathing techniques to calm the mind and the nervous system, experience tranquility and stillness as being the watcher of the mind through guided mindfulness meditation and diving into the ocean of trancendental mantras through group kirtan.
Breathing techniques:
Simple ancient breathing techniques can help us to use the capacity of our lungs fully, experience the connection between breathing patterns and the calmness of the mind. Breathing is a powerful and practical tool to cope with stressful situations and manage anxiety.
Mindfulness:
Through the guided journey with soothing music, learn to take a step back being the silent witness of the mind's activities. You will discorver the relationship between you - and your mind, and how a regular practice of these techniques can help you to become the master of your mind.
Kirtan:
Kirtan is the ancient meditative practice of singing/chanting of sacred mantras combined with musical instruments and sweet melodies to soothe the soul. Everyone of us loves music and singing. Here we get to learn a simple yet joyful and proven method as how music can bring us to the deepest place of tranquility and happiness. Many people find in this sound what they have been longing for.
-------
Some of the benefits that you will experience after the session and especially when maintaining a regular practice:
✓ Calmness of the mind
✓ Feeling relaxed, stress-free and more grounded in your daily activities
✓ Better sleep and digestion
✓ Learn practical technqiues to cope with stressful and anxiety situations
-------
How to join?
This is an online Zoom event.
Time: 8Pm (Philippine Time)
Login details:
Meeting ID: 597 262 5261
Passcode: Gauranga
Namaste!