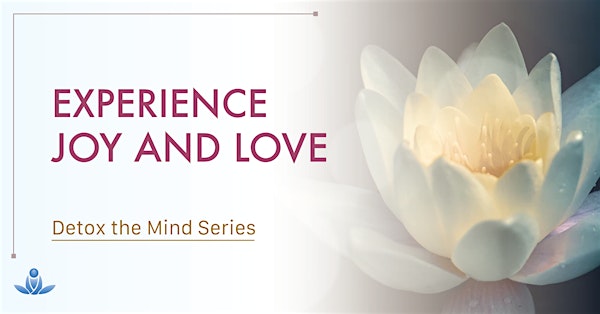 Experience Joy and Love
Learn how anger, ego, and pride increase our internal turmoil and prevent us from being at peace. Learn how meditation helps us connect to our inner self that is fearless and full of love and how that connection helps us eliminate our toxins and be more non-violent, truthful, and humble. This ultimately helps make room for joy and love to fill our lives. To learn more about the other events in the series, click here https://www.sos.org/webinars/detox-the-mind-series/ All are Welcome! This event is free of charge!
About this event
This class will introduce you to the simple but powerful technique of Science of Spirituality Meditation. Meditation is your private retreat from the problems of the world –a place of peace and tranquility. Anyone can do it. No special clothes. No special postures–and you can meditate anytime, anywhere.