Would you like to try a spiritual exercise and experience a love song to God? And the sacred Sound found within all sounds? Anyone can try.
About this event
You are invited to an online ECK Sound of Soul event, the first Thursday, of the month commencing at 7:00 until 7:45 pm (CDST). This month the date is June 3rd.
''As you sing HU, you're simply saying, 'Thy will be done.' We don't try to tell God what to do. We listen to hear what God's Voice is saying to us."
"The Sound of Soul" by Harold Klemp p. 19
Welcome to the worlds of HU, an ancient, universal name for God. This sacred word can spiritually uplift people of any religion or walk of life. It is freely given—a gift beyond measure.
Every song of HU is a sacred occasion, a gift of the heart to the world, and the people in your life and community. When you sing HU, sing it as a love-song. You can sing quietly, or aloud but then listen, ever so gently. Listen to the inner Sound Current that is there, with you.
HU offers balance, wisdom and wonder—it brings alignment with your true purpose and highest good.
Join us the first Thursday of each month to experience this sacred love song and Sound of Soul for yourself. After a short introduction and reading of a quote we'll sing HU for 20 minutes, followed by a silent contemplation, and group discussion.
*** RSVP to 'Attend Online', and you will receive a reminder with the ZOOM link for this session two or three days prior to the event. All attendees are asked to sign in 5-10 minutes before the event begins.
Sponsored by Eckankar, the Path of Spiritual Freedom. www.eckankar.org
* * * * * *
To enrich and deepen your Sound of Soul experience and learn more about the sacred sound HU, listen to the audio excerpt of Harold Klemp entitled "To Ride the Wave of God"
https://www.eckankar.org/experience/light-and-sound/
*****
To learn more about ECKANKAR in Manitoba, visit: www.eckankar-mb.ca or call (toll free): 1 (800) 225-8819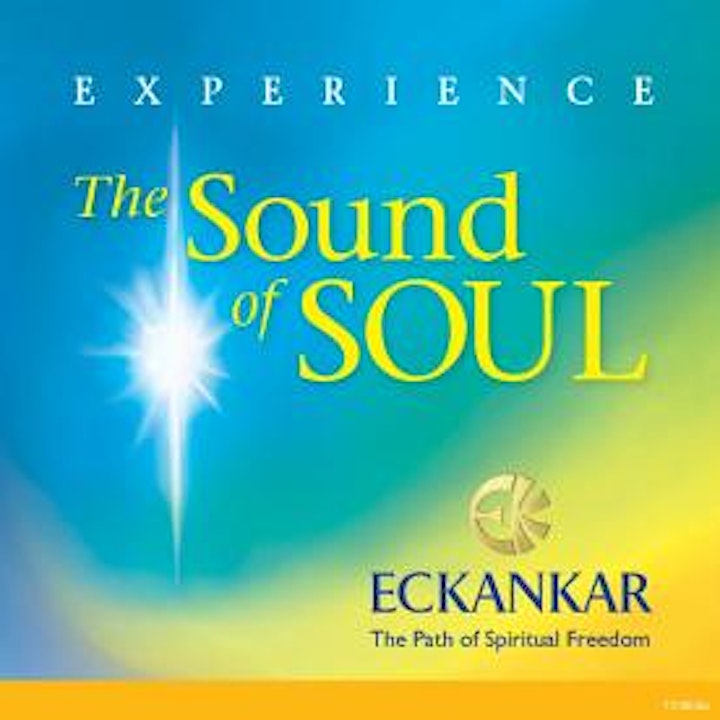 Organizer of Experience HU - the Sound of Soul Event
Eckankar, the Path of Spiritual Freedom, is an ancient teaching that defines the nature of Soul more carefully than do other religions or spiritual teachings. Each person is Soul, a particle of God sent into the lower worlds (including earth) to gain spiritual experience. Purified by the spiritual exercises, one comes into contact with the Holy Spirit. Their goal is spiritual freedom in this lifetime, after which one becomes a Co-worker with God, both here and in the next world. Karma and reincarnation are primary beliefs.
Key to the ECK teachings is the Mahanta, the Living ECK Master. He has the special ability to act as both Inner and Outer Master for ECK students. He is the prophet of Eckankar, given respect but not worship. He teaches the sacred name of God, HU, which lifts one spiritually into the Light and Sound of God, the ECK.
The ECK (the Holy Spirit) purifies one of karma (sin), making it possible for him to accept the full love of God in this lifetime. Then he gains wisdom, charity, and freedom.
Personal experience with the Light and Sound of God is the cornerstone of Eckankar. Of all the religions on earth today, Eckankar offers the most direct teachings on the Light and Sound of God. These twin pillars are missing in whole or in part from the rest. People who truly find these two aspects of God undergo a complete spiritual change. Life becomes fresh and new again, as it was in early childhood.
For more information, visit  www.eckankar.org