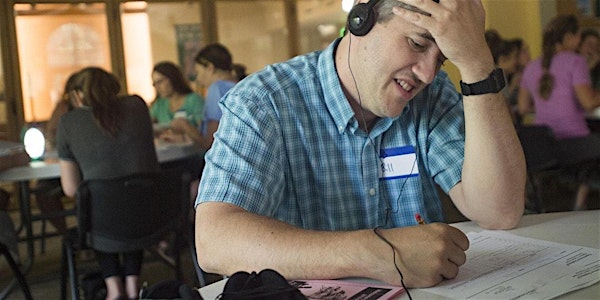 Experience Dyslexia – A Simulation (February 26, 2020)
When and where
Location
The Georgia Club Dawgwood Ballroom I 1050 Chancellors Dr. Statham, GA 30666
Description
"Experience Dyslexia – A Learning Disabilities Simulation" is a hands-on experience, designed to increase awareness of the difficulties and frustrations that people with dyslexia encounter daily. Participants rotate among six interactive learning stations that simulate various language-related tasks similar to those encountered in the classroom and workplace. Time has been set aside at each station to discuss experiences.
This event is free and open to adults only. Please register to reserve your spot. We encourage you to let others know about this event. This event will begin promptly at 6:30 p.m. Please plan to arrive at least 10 minutes prior.
IDA-GA would like to thank Angela Patton for organizing this Outreach Event in partnership with IDA-GA and Decoding Dyslexia GA. Angela Patton, M.S., CCC-SLP, Associate/AOGPE (www.ortonacademy.org) is the parent of two children with dyslexia. She has served on the board of the International Dyslexia Association GA and is the founder of Sage School in Suwanee, GA.

International Dyslexia Association - Georgia (IDA-GA) is a non-profit, scientific, and educational organization formed to increase public awareness of dyslexia. We are a resource and support system for parents, individuals with dyslexia, educators, and all others interested in IDA's mission. Visit the Georgia Branch website at ga.dyslexiaida.org or the National IDA website at dyslexiaida.org.
Decoding Dyslexia GA is part of a network of parent-led grassroots movements across the country concerned with the limited access to educational interventions for dyslexia within the public education system. For more information about Decoding Dyslexia GA, visit www.decodingdyslexiaga.com.