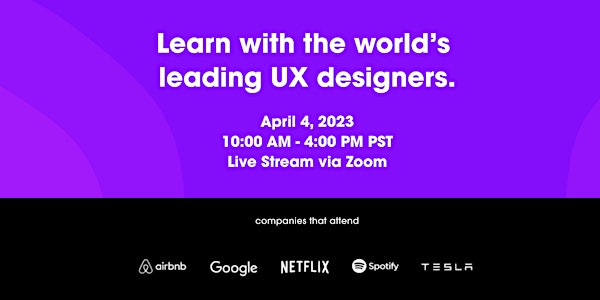 Experience Design Summit
Learn with the world's leading UX designers. Limited number of spots are available.
Date and time
Tue, Apr 4, 2023 10:00 AM - 4:00 PM PDT
Refund Policy
Refunds up to 7 days before event
About this event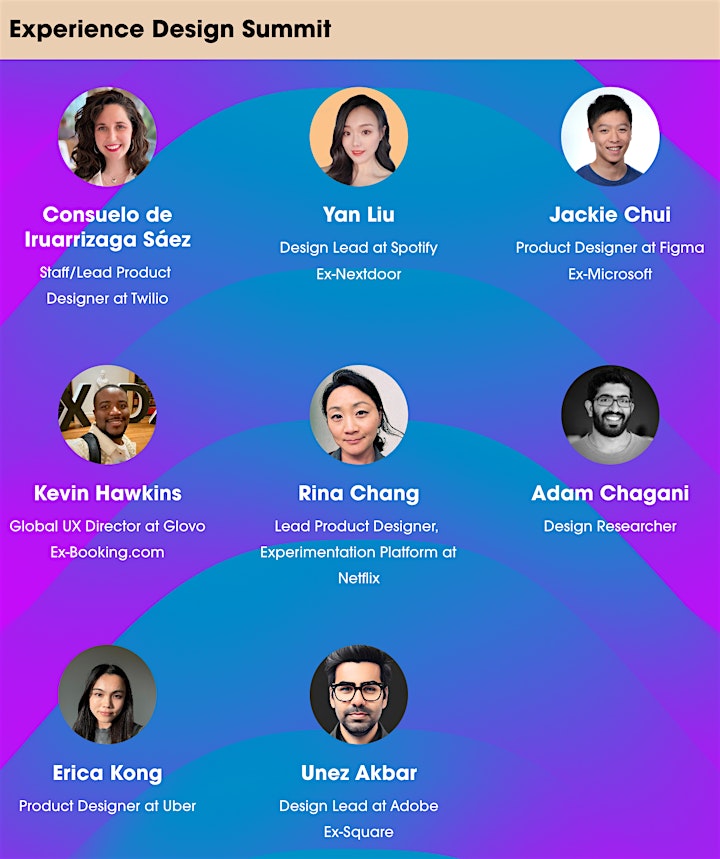 Why attend?
Are you interested in learning how to design extraordinary user experiences? We'd love to have you at Experience Design Summit. This is a one-day online conference where you'll get practical advice from some of the world's leading UX designers on how to make your users happy and how to become a great design leader. Get a view into design focused companies and learn about their design process, how they tackle problems, and important things that they've learned.
Who attends?
23andMe | Adobe | Airbnb | Amazon | Apple | Asurion | AT&T | BCG Digital Ventures | Caring | CBS Interactive | Checkr | Cisco | Clear | Capital One | Cloudera | Code for America | Course Hero | DockYard | Ebay | Google | Pivotal | Pivotus Ventures | Plantronics | Practice Fusion | Qualpay | Quid | RevStream | Ript Labs | Riviera Partners | Rover | Salesforce | Sam's Club | SoFi | Stanford | Strava | SuccessFactors | Symantec | Norton | Tapjoy | TaskRabbit | Tinder | HelloFresh | Host Analytics | HP | Hulu | IDEO | Intapp | Levi's | LogMeIn | Lytro | Meta | McKesson | Meltwater | Nettle Studios | Nordic Naturals | Optoro | Oracle | Tesla | Udemy | Upwork | Surgical | Twitter | Verizon | Veyo | Visa | Walmart Labs | Xero | Zoosk | ...and many more.
"Fantastic event! Hands down the best conference I've been to."
— Anna Sparrow, UNIVERIS
"Informative. Inspiring speakers. Great take aways."
— Ashley Hamilton, Demac Media
"Great opportunity to get insight into practices at companies."
— Shehzad Akbar, Architech
"Glad I took the leap and came to this event."
— Jack Lee, MDDT
Visit xdesignsummit.com for more details.
Agenda
10:00 AM - 10:30 AM
Scaling Design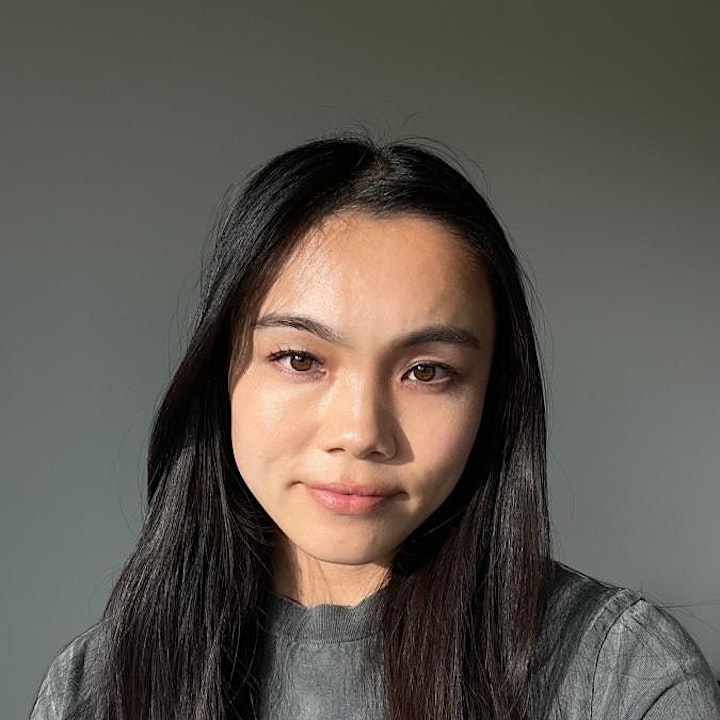 Erica Kong
---
A design solution for the current problem might be a liability in the future as the product grows. Designers should practice keeping this in mind and ensuring designs are scalable through process and...

10:30 AM - 11:00 AM
Focus On People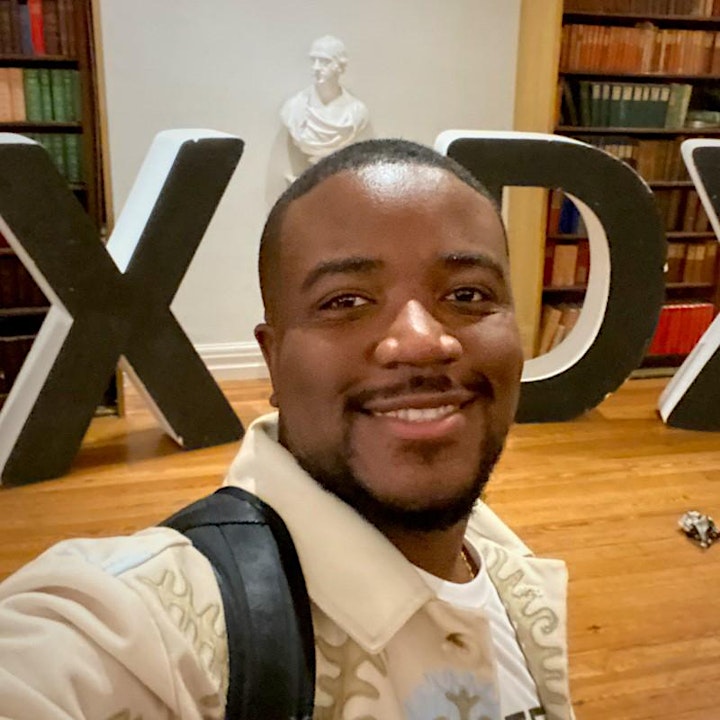 Kevin Hawkins
Global UX Director @ Glovo 
and Ex-Booking.com
---
Design, research and content are overcapacity. You have a seat at the table. Where do you go from here? How do you decide what's most important for you, the team and your customers? Together, let's s...

11:00 AM - 11:30 AM
Striking the Perfect Balance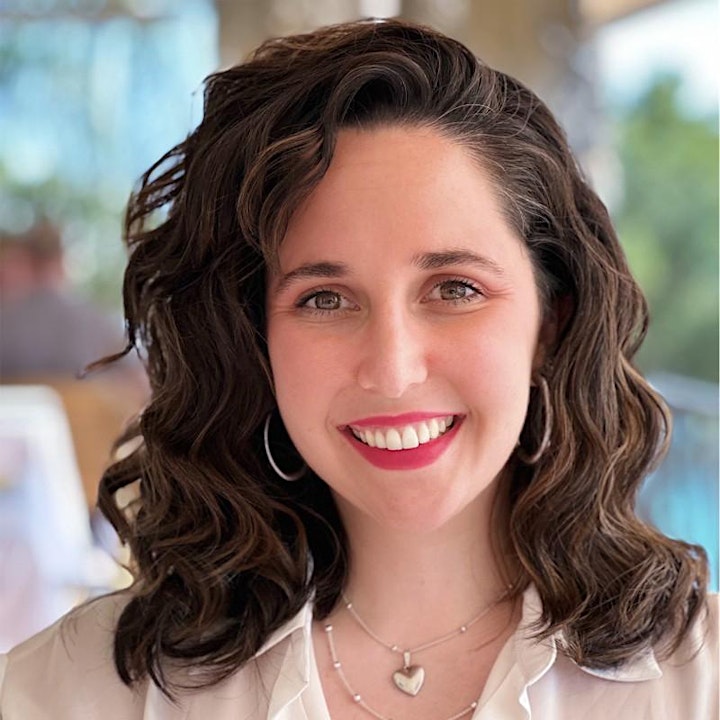 Consuelo de Iruarrizaga Sáez
Staff/Lead Product Designer @ Twilio
---
Striking the Perfect Balance: Achieving Business Goals while Prioritizing User Needs. In this presentation, I'll share some valuable strategies that will enable you to strike the perfect balance betw...

11:30 AM - 12:00 PM
Lessons from designing Netflix's experimentation platform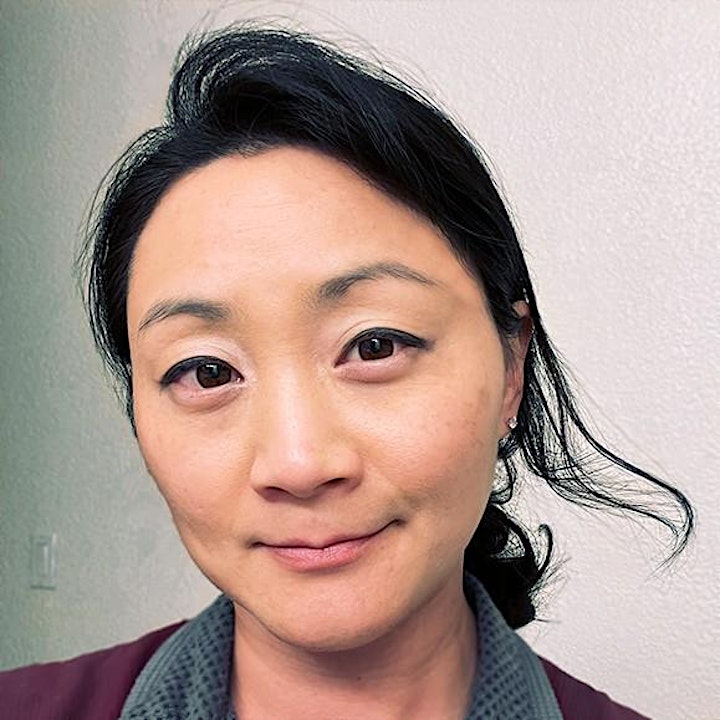 Rina Chang
Experimentation Platform @ Netflix
---
For more than 20 years, Netflix has utilized A/B testing to inform product decisions, allowing our users to "vote"—via their actions—for what they prefer. The platform that enables this decision-maki...

12:00 PM - 1:00 PM
Networking Lunch
1:00 PM - 1:30 PM
Why Growth Product Design is the future?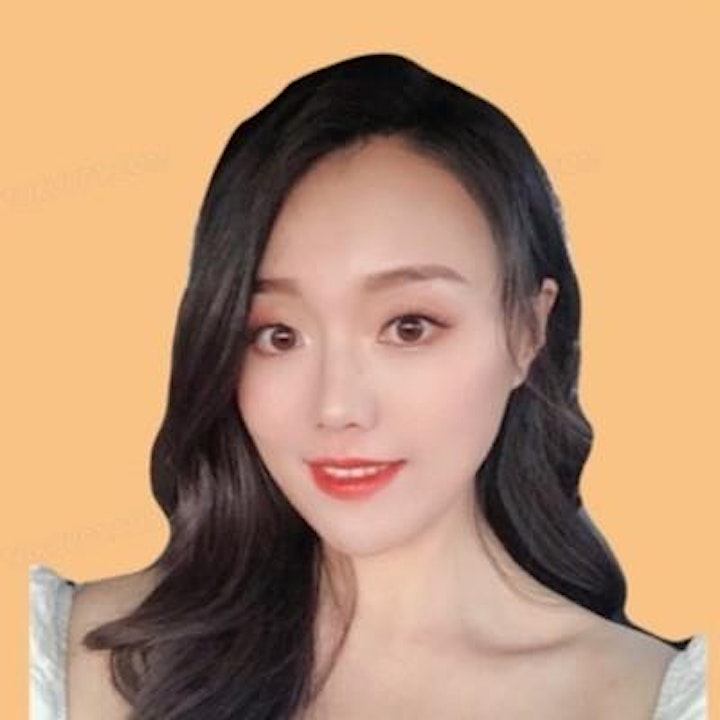 Yan Liu
---
What is Growth Product Designer? What do they do? How is growth design different from product design? Why it is the future? In this talk, I will share my stories as a Growth Product Designer at both ...

1:30 PM - 2:00 PM
Evaluating designs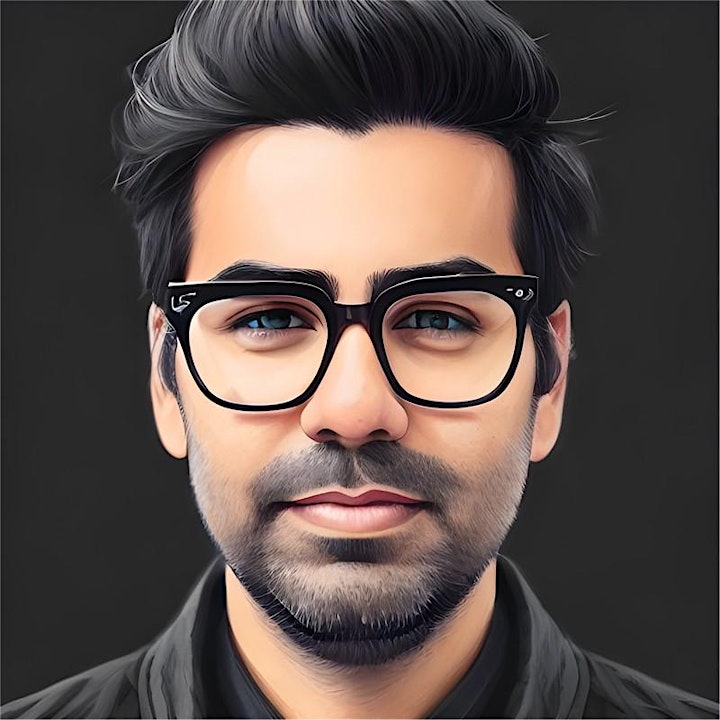 Unez Akbar
---
The 4 Fs when providing design feedback. Giving effective design feedback can be challenging, but there are some tips that can help you provide constructive feedback that is helpful to the designer.
2:00 PM - 2:30 PM
Facilitating impactful research within constraints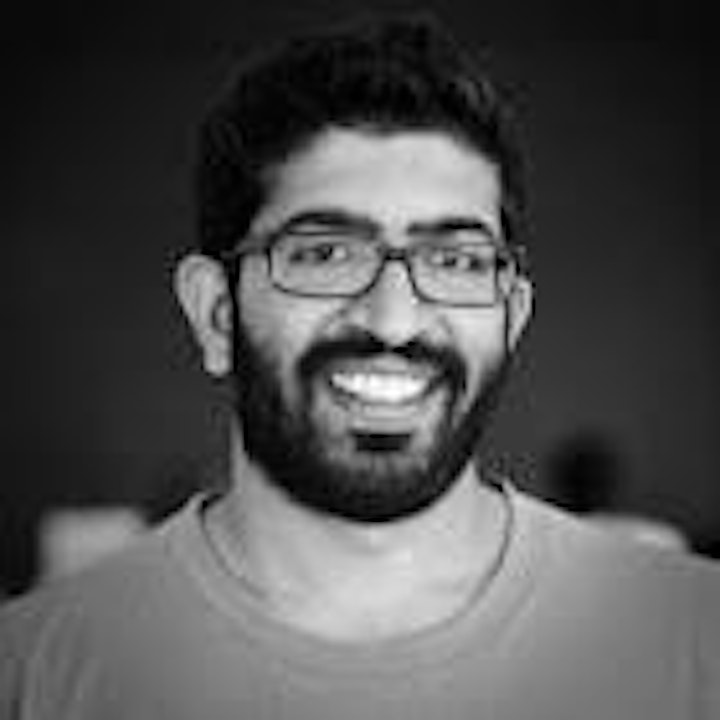 Adam Chagani
---
Are you facing constraints that limit how you are able to conduct user research such as limited resources, not being able to conduct research in person, etc? We'll discuss approaches to navigate thos...

2:30 PM - 3:00 PM
⌘F: How We Built Search at Figma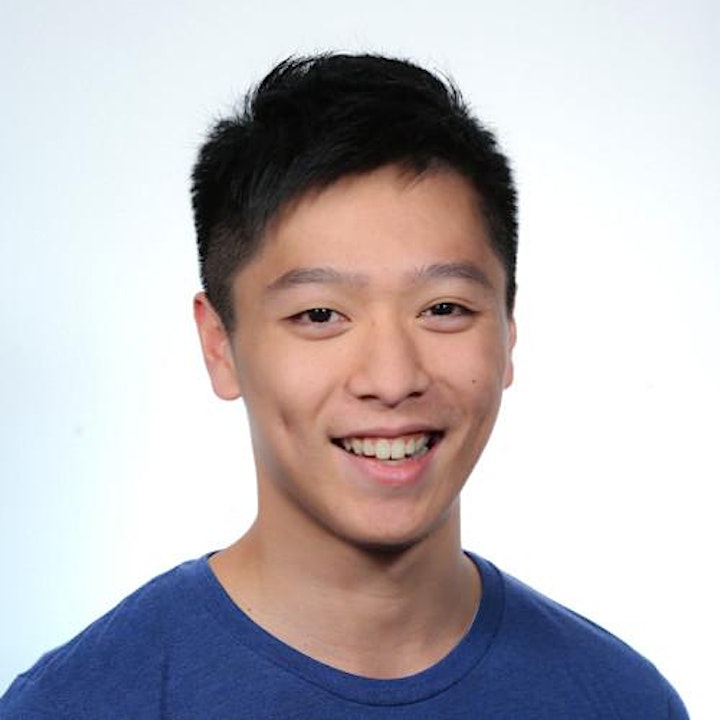 Jackie Chui
---
"How hard would it be to add a search bar to Figma?" In this talk, Jackie Chui shares the many challenges of building in-file search in Figma, and how his team approached them in the product developm...

3:00 PM - 4:00 PM
End of day networking