Refund policy
Refunds up to 30 days before event
Learn with the world's leading UX designers. Limited number of spots are available.
About this event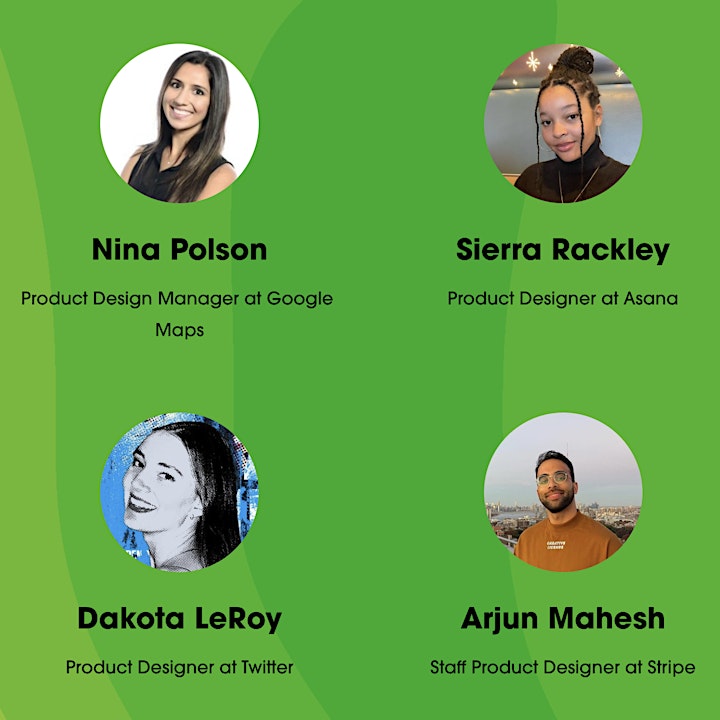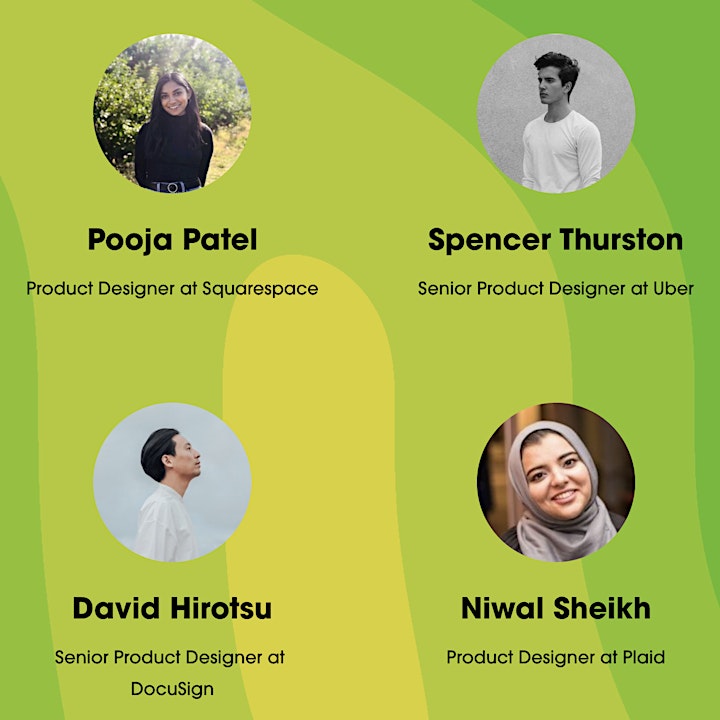 Why attend?
Are you interested in learning how to design extraordinary user experiences? We'd love to have you at Experience Design Summit. This is a one-day online conference where you'll get practical advice from some of the world's leading UX designers on how to make your users happy and how to become a great design leader. Get a view into design focused companies and learn about their design process, how they tackle problems, and important things that they've learned.
"Fantastic event! Hands down the best conference I've been to."
— Anna Sparrow, UNIVERIS
"Informative. Inspiring speakers. Great take aways."
— Ashley Hamilton, Demac Media
"Great opportunity to get insight into practices at companies."
— Shehzad Akbar, Architech
"Glad I took the leap and came to this event."
— Jack Lee, MDDT
Schedule
10:00 AM PST
Pooja Patel
Product Designer at Squarespace
How To Get Buy-In for Design Driven Work
As designers, we constantly have new ideas for visually improving a product to create a better experience for users. Oftentimes, product and engineering leaders don't want to act on these ideas because they take time away for seemingly higher priority, roadmapped projects. In this talk, I'd like to deliver some guidance around how to get buy-in from product and engineering to reprioritize design driven work that I've found has worked in my experience as a product designer.
10:30 AM PST
Spencer Thurston
Senior Product Designer at Uber
UXR for Designers
User research can be intimidating - but it doesn't have to be. In this session, you'll learn basic research principles, methodologies, & practical tips on how to build a process that allows your design team to consistently uncover impactful insights.
11:00 AM PST
Nina Polson
Product Design Manager at Google Maps
Designing for the Next Billion Users
There will be nearly a billion new users to the internet within the next 5 years. Yet despite this rapid growth, today's products have not been designed for people in emerging markets like India, Vietnam, Mexico and Brazil - and don't take into consideration unique needs, context, and barriers. So while the internet can empower some, it can also be difficult and frustrating to users who didn't grow up with today's technology. As the UX Design Lead on the Google Maps Globalization Team, I'll share some key considerations and best practices to keep in mind, as we all work to build more globally inclusive products.
11:30 AM PST
Networking Lunch
12:30 PM PST
Dakota LeRoy
Product Designer at Twitter
Designing around Technical Limitations
What do you do when your design can't be implemented how you'd like? Technical limitations can arise for a myriad of reasons, most out of everyone's control. I'll share my tips on navigating engineering constraints and how you can still improve user experience with minor changes.
1:00 PM PST
Arjun Mahesh
Staff Product Designer at Stripe
Senior 2 Staff
A look at what it means to graduate from senior to staff level as a design IC, and how to demonstrate your impact when reviews roll around.
1:30 PM PST
Sierra Rackley
Product Designer at Asana
From real-life to application: applying your unique experience to become a better designer.
I plan to discuss ways that you can leverage your education/job experience, creative outlets, and culture to craft better products.
2:00 PM PST
Niwal Sheikh
Product Designer at Plaid
Learning how to ask intentional and empathetic questions by listening to what people want
It'll surround the concept that a lot of times, people show what they want through how they speak and how to dig into what they're saying rather than taking their answers for face value.
It goes back to the principle from Ford, "If I had asked people what they wanted, they would've said a faster horse".
2:30 PM PST
Networking break
3:00 PM PST
David Hirotsu
Senior Product Designer at DocuSign
100 vs 100 million users: How Scale changes everything
What's the difference between designing for 100 early adopters vs 100 million users? I'll share my experience from the past decade working on projects spanning from MVP's at startups to rehauls of high traffic touchpoints for DocuSign, Google, Android and many others.
3:30 - 4:30 PM PST
End of day networking
Visit xdesignsummit.com for more details.