About this Event
Participants in the Experience is Everything Mastermind program will be giving previews of their thesis projects. You will get to choose two projects you would like to participate in, and then offer feedback to help refine the offering.
There will also be time to mingle with fellow experience designers, facilitators, and event creators throughout the night, as well as an introduction to this approach to Experience Design.
At the end of the evening, we will raffle off prizes for you, offered by the Mastermind participants!
Please come early to settle in and connect with fellow attendees.
Heavy appetizers and refreshments will be provided.
Registration is FREE, but you are required to RSVP ahead of time to save your spot and SPACE IS LIMITED. Your presence and feedback is your gift to us.
Schedule:
5:30-6 Arrive, Mingle, Nosh
6-6:30 Official welcome, Experience Design frameworks + community connection
6:30-8:45 Split off into small groups for thesis experiences and feedback
8:45-9:00 Final Reflections and Closing
9-9:30 Mingle + Nosh with new friends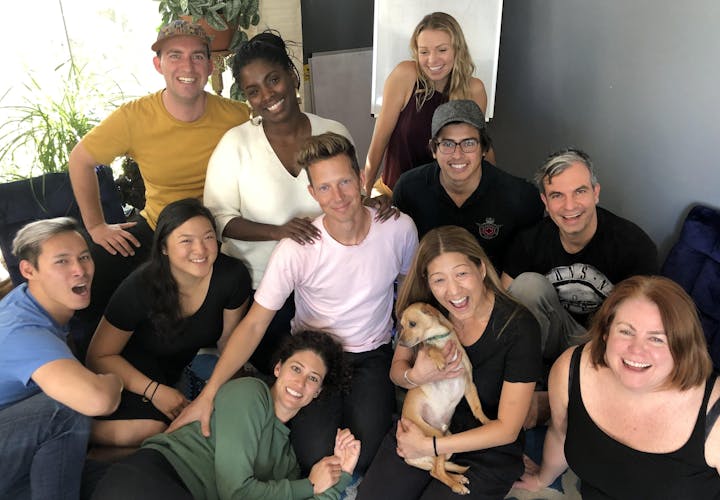 Mastermind presenters for the evening represent a mix of coaches, consultants, entrepreneurs and corporate leaders in learning and development:

Venue
Join us at the beautiful state-of-the-art Speiker Hall inside of Haas School of Business at UC Berkeley. We are hosted by Mike Katz, Founding Director of the Interpersonal Development Program