Description
Corgan and Associates in association with Fentress Architects,
Austin Walsh Joint Venture and Turner Construction
Present:
Experience B Celebration

A new level of travel bliss is about to take flight at Sacramento International.
Celebrate the opening of the state-of-the-art new Central Terminal B.
Join us for an evening of celebration, under one awe-inspiring roof:
First-look at the new stunning Central Terminal B.

Exceptional Northern California wines and farm-to-fork fare.

Live music, dancing and entertainment at every turn.
To purchase a Celebration Ticket Package for 10 or to inquire about
Sponsorship Opportunities contact: Air-market@saccounty.net.
Departure begins the moment you step inside!
Presenting Sponsors
Gold Sponsors
Wine/Bar Sponsor

Gateway Sponsors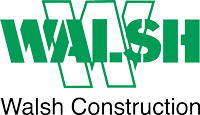 Celebration Sponsors
Hotel Sponsor

FAQ's
So why are we celebrating the opening of the new Central Terminal B?
Glad you asked. Here are a few reasons:
It's the largest capital project in the history of Sacramento County.
A brand new international arrivals facility.
19 additional gates for arrival and departures.
2,400 new jobs will be developed in the opening of the Terminal.
The design of the building reflects the essence of the region.
An iconic public art program throughout the Terminal and Concourse showcases local, regional and national artists.
So what's included in the Experience B party?
Dancing, Touring, Noshing, Sipping, Laughing, Soaring, Gawking, Posing…to name just a few!
Can I buy a "Table" to the Experience B Celebration?
No tables necessary, this is a party! Contact Air-market@saccounty.net for information on Group Packages and Sponsorship Opportunities.
Where should I park and check in?
Guest Parking will be located in Garage A/Daily Parking. Take the garage elevator to the 5th floor transfer level and head toward Central Terminal B…(just in case you get lost, look for the gorgeous new building…it's really hard to miss).
What if a question arises?
Agents are standing by at experienceb@saccounty.net.
Will I need to have an ID?
Yes, we will need to verify who you are at check–in.
What is Cocktail Chic Attire?
The good news is, it's not the hard to groove-in ball gown or buttoned up tuxedo.
This is the night to step into that something special you've always wanted to wear, but never had the occasion.
Leave your flip flops, work jeans and baseball caps at home, and I'll let you in on a little secret…this is not the party to break in new stilettos.
Short instead of long…replace conservative with hip…go for color in lieu of black…think dance moves instead of speeches.
What kinds of foods will be served?
Get your palate ready for a taste tour of fabulous Northern California, featuring the freshness of farm-to-fork from the Valley, specialty pairings from the Wine Country, and cutting edge coolness from the Mountains.
What is the best time to arrive?
Doors open at 7pm. Fashionably late is OK, but if you wait too long, you'll miss a few tall surprises, and possibly a spin around the building.
What does APM stand for?
Automatic People Mover…that's airport lingo, baby!
Do I need to arrive early for TSA?
Don't expect a pat-down from Security, but we can't make any promises about your date.
Will there be a Travel Advisory in effect?
Yes, so please keep party favors with you at all times!
Will I be able to use my cell phone?
Yes. We are expecting heavy air traffic with all the posting and tweeting. This is an experience you don't want to miss.
Is there an entrance for persons with disabilities?
The facilities are accessible to persons with disabilities. Requests for interpreting services, assistive listening devices, or other considerations should be made by emailing experienceb@saccounty.net no later than five working days prior to the event.
Will there be a Coat Check?
Yes. Our plan is for you to check your "baggage" at the door and wraps, jackets or sweaters at Coat Check located on Landside, Level 3.
Will there be a Lost & Found?
Yes. Lost items and dates will be directed to Coat Check located on Landside, Level 3.
What if I have a change of plans?
We are happy to accommodate refunds and swapping tickets until Friday, September 23.