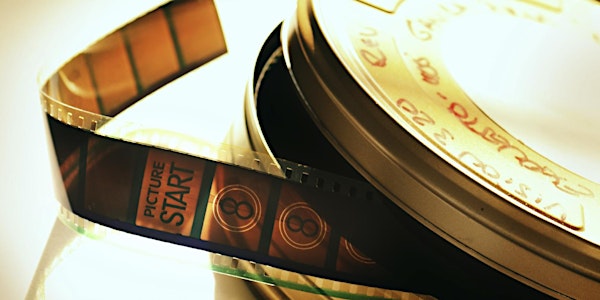 Experience Arlington Cinema 2016
Date and time
Saturday, February 27, 2016 · 12 - 10pm CST
Location
University of Texas at Arlington UTA Fine Arts Building #148 502 South Cooper St. Arlington, Texas 76019
Refund Policy
Contact the organizer to request a refund.
Description
Experience Arlington Cinema returns on Saturday, February 27th featuring two short film showcases, filmmaking workshops, and a special tribute to legendary Arlington filmmaker Andy Anderson! This entertaining day of film will start with a diverse collection of short films from award-winning filmmakers from around the world. We will also shine a spotlight on exciting films created by Arlington high school and college filmmakers. There's something for everybody, filmmakers and film lovers alike at this all day event beginning at noon in the Fine Arts Building at the University of Texas at Arlington, 502 S. Cooper St. Room #148. You don't want to miss this captivating day of independent film! Experience Arlington Cinema is presented by the Arlington Film Society. More details are forthcoming. So stay tuned for the program schedule. One single ticket will allow you to attend all events.
Early bird tickets are $10.
Door ticket prices are $12, cash only.
12 Noon
The program will open at noon with a diverse compilation of short films from award winning filmmakers based throughout the country.
1:45 pm - 3:15 pm
Narrative Film Workshop - Eugene Martin, University of North Texas
3:30 pm - 5:00 pm
Final Cut Pro X Workshop - Bart Weiss
5:30 pm - 9:00 pm
Arlington Filmmakers Short Film Showcase (includes feature film by Nory Niven)
Film Schedule
12 Noon - 1:30 pm - SHORT FILM SERIES # 1
American Mother 8:40 Jordan Cooper
Tells the story of a world that is shaken when a mother is confronted by the killing of her son.
Joy 15:01 Samuel Onita, Jr.
A Nigerian woman living in America, struggles to convince her traditionalist husband not to circumcise their ten-year old daughter.
Underground 19:16 Akil DuPont
A field slave, Bali, plans to escape from slavery after learning that his master is going to sell his young daughter, Emala.
Squeeze Box 21:39 Samuel Lerma
An aging musician is haunted by dark dreams, a feral cat, and a mysterious box with an appetite.
5:30 pm - 7:00 pm
SHORT FILM SERIES #2
Dream within a Dream 3:36 Michelle Alvarez, Bowie High School
Student interpretive poem project.
Crossroads 3:11 Julio Cardenas, Bowie High School
Student interpretive poem project.
Sugarless Tea 4:11 Sai Selvarajan
The film takes viewers on a journey to India and Queens, NY in a tale of separated brothers, chance meetings and identity.
Living with M.A.D. 11:23 Tim & Anne Perry
A support group retreat for individuals with a disease called Musical Addiction Disorder goes awry when group members decide that singing and dancing are more important than recovery.
The Argument 1:05 Mason McNeal
(Animation) A couple has a disagreement at home.
Zoe 6:42 Steve Baker
Following the birth of her baby brother, a devoted 7 year-old is caught in a storm of love and madness that sweeps up her mother—suffering from postpartum depression, and her father—desperate to keep the family whole.
Cardboard 9:50 Joseph Malott
(Animation) A young boy struggles to understand life inside a warehouse and what may be lurking outside.
Hijab 1:40 Fatima Jawad
An up close look at life for a young Muslim girl in her high school.
Flight of the Dragon 2:15 Mary Tran
As Long Lian Hua slowly succumbs to the oppression of gender and status inequality, will she resort to drastic measures in order to fufill her desires and fight against the status quo?
"Quentin Parramore is….." 4:01 Vernon LaCour IV
A documentary film that looks at the life of dancer Quentin Parramore, employed by Liberty Tax.
7:00 p.m.
Feature Film
From Above 112 minutes Nory Niven
This film which stars Danny Glover is about two souls who are so deeply in love that they are entangled beyond life itself.
About the organizer
James Hawthorne, Festival Director 
jhawthorne@sbcglobal.net