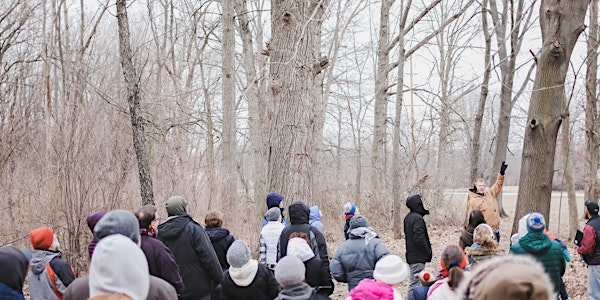 Expedition: Woodland Trees
Grab your family and friends and get out into the woodlands around Lake Wawasee at this hands-on learning event.
When and where
Location
Levinson-LaBrosse Lakes and Wetlands Education Center 11586 Indiana 13 Syracuse, IN 46567
About this event
Bring the family out to enjoy the autumnal woodland (and snacks!) at Wawasee Area Conservancy Foundation's (WACF) beautiful trail system next to the Levinson-LaBrosse Lakes and Wetlands Education Center!
Dr. Nate Bosch, director of the Lilly Center, and Heather Harwood, executive director of WACF, will talk about a variety of topics related to forests and their impact on the health of Lake Wawasee and our other local lakes. This Expedition will be a hands-on, interactive learning experience. After the walk, you'll know:
How to identify trees using leaves and bark
How forests change over time both naturally and due to invasive species
Both organizations will also provide updates on recent and ongoing projects.
Don't forget - snacks will be provided!
A special thank you goes to our underwriting sponsor for the Lilly Center Expeditions, Zimmer Biomet.